Royal Caribbean's newest cruise vessel, deemed "the world's most futuristic ship," features robotic bartenders, digital balconies, an aerial viewing pod and floating DJs.
And that's just the start.
On Quantum's whopping 18 decks, guests might attend circus school or fly with "RipCord," a skydiving simulator that propels cruisers 23 feet in the air. The North Star, a massive glass orb on a robotic arm, hoists travelers 300 feet over the water for panoramic views of the ocean.
Back at sea level, you'll find the ocean's first bumper cars and roller rink, with a "floating DJ" hovering above to keep the action pulsing. At the Bionic Bar, robotic bartenders whip up cocktails after you place your order on a tablet, just in time to catch a "digital concert" at the big-screen music hall.
Interior cabin? No problem. "Look outside" thanks to a digital balcony that shows what's going on outside in realtime. Ocean views look better in LED, anyway.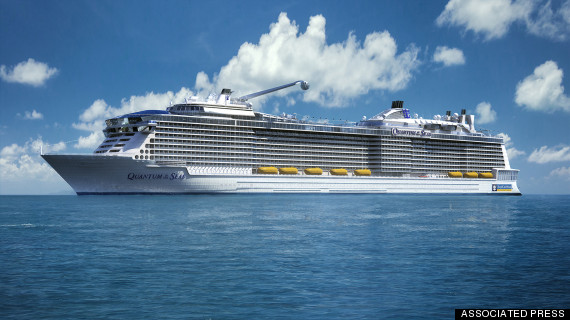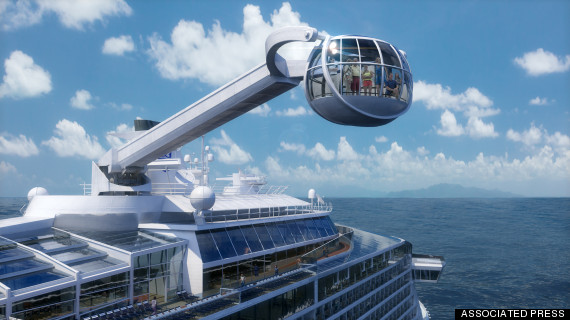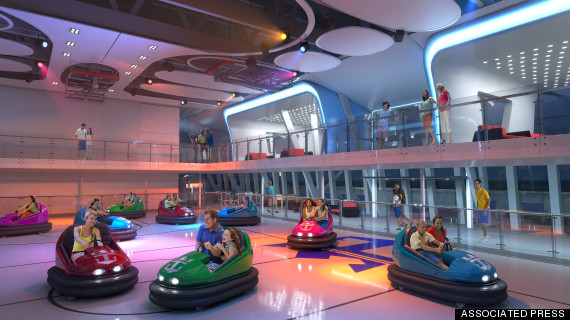 Quantum of the Seas was designed to de-stress the cruising experience with technology: Upon boarding, guests will receive wristbands that serve as both room keys and charge cards for onboard purchases. They'll be able to track their luggage's location on the ship thanks to digital tags, and two separate apps will let them book a table at one of the ship's 18 restaurants or a massage in the spa.
Quantum will make its first voyage from England to New Jersey in early November. Its sister ship, Anthem of the Seas, will set sail soon after. Together, they'll visit locations from the Bahamas to France to Singapore and Malaysia. Rooms for Quantum of the Seas' first voyage are available for around $1,500 per person for an eight-night cruise... not bad for a trip to the future.
Take a virtual tour (because duh, that's possible) below.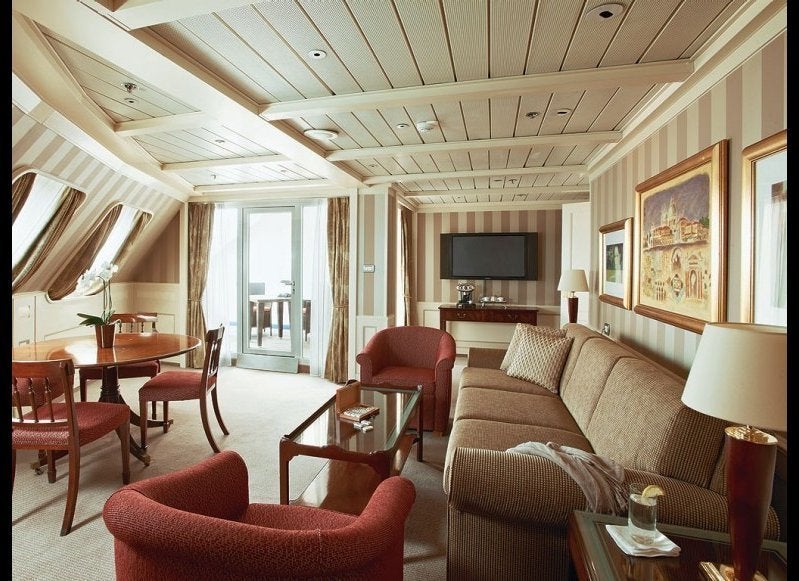 The Sexiest Cruise Ship Cabins