"The environment around this quasar is unique in that it's producing this huge mass of water," Matt Bradford, a Caltech visiting associate and NASA scientist said in a press release. "It's another demonstration that water is pervasive throughout the universe, even at the very earliest times."
Quasars are extremely luminous and compact galactic nuclei fueled by a central and supermassive black hole.
This quasar holds a black hole that's 20 billion times more massive than the sun, and after gobbling down dust and gas it belches out as much energy as a thousand trillion suns. The water vapor is spread around the black hole in a gaseous region spanning hundreds of light years.
Regarding light years, the quasar's incredible distance from Earth reveals an age when the universe itself was a youthful 1.6 billion years old. At roughly 12 billion light years away, it's also the farthest water reservoir ever discovered.
LOOK: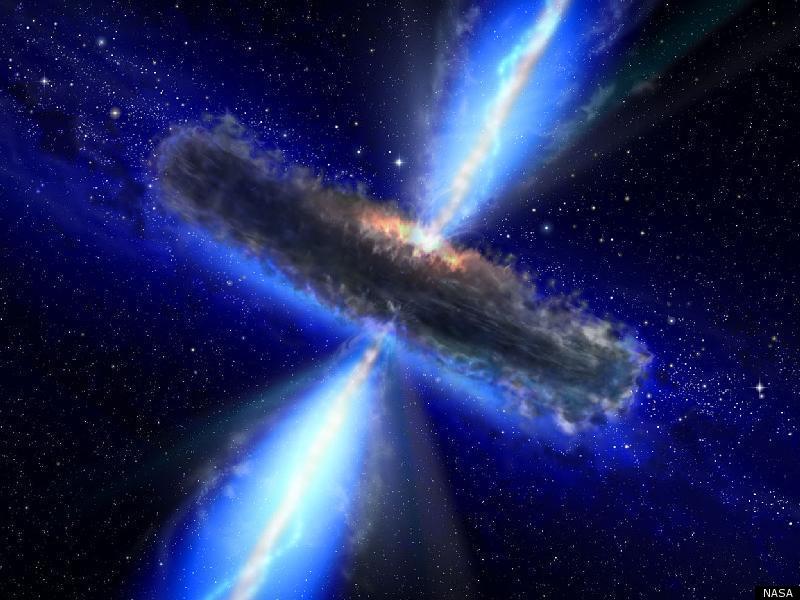 Support HuffPost
The Stakes Have Never Been Higher
Related
Popular in the Community