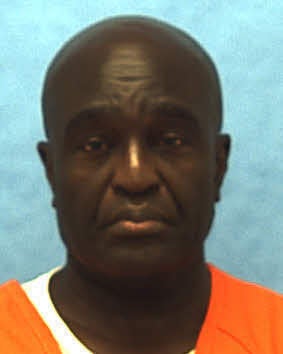 A Miami man sentenced to death for throwing a five-year-old girl into the Florida Everglades to be eaten by alligators will not be awarded a new trial.
The conviction stems from a 1998 incident after Braddy, a convicted attempted murderer just released on good behavior, befriended the Maycocks at church. Prosecutors say Shandelle Maycock rebuffed the married Braddy's romantic advances but asked him for a ride one night, after which he accused her of using him and choked her until she lost consciousness.
Braddy then bundled Maycock and her daughter into his car, according to court records. When she regained consciousness, Maycock grabbed a sobbing Quatisha and leapt from the moving vehicle, but Braddy circled back, choking her again and stuffing her into his trunk.
It would be the last time she would see Quatisha alive. Braddy dumped Shandelle Maycock unconscious in shrubbery along a rural stretch of U.S. 27 in Palm Beach County, then drove off with her daughter.
Afraid to leave Quatisha as a witness, prosecutors say Braddy tossed her into a canal along Alligator Alley, a lonely stretch of Interstate 75 through the Everglades. According to the court, Braddy told police that when he "left" Quatisha, he "knew she would probably die."
Three days later, fisherman spotted her body floating in the canal with a crushed skull and missing arm.
An autopsy revealed the pajama-clad kindergarten student was probably alive when bitten by alligators on her torso and head.
The medical examiner also documented a number of pre- and post-mortem injuries and bites to Quatisha's torn body, including a blow to the head consistent with having been thrown onto rocks along the canal.
Shandelle Maycock, who was picked up by passing motorists after stumbling into the road, survived to see her daughter's killer convicted.
Braddy, who police say also confessed to leaving Shandelle Maycock to die, was found guilty in 2007 of charges including first-degree murder, attempted first-degree murder, kidnapping, and child neglect causing great bodily harm.
Popular in the Community