Muslims and other religious groups in Quebec are concerned about the new right-wing ruling party's plans to bar certain public employees from wearing religious clothing on the job.
Ihsaan Gardee, the executive director of the Ottawa-based National Council of Canadian Muslims, told HuffPost that many Muslim public servants are "incredibly worried" about what such a law would mean for them.
"If it went into effect, it would drastically change the ability of many regular Muslim Quebecers to exercise their most basic rights ... and to make a living for themselves," he wrote in an email. "Worse, we know this law won't only affect Muslims; we're similarly worried about public servants who wear the turban and kippa too — this law would be an attack on us all."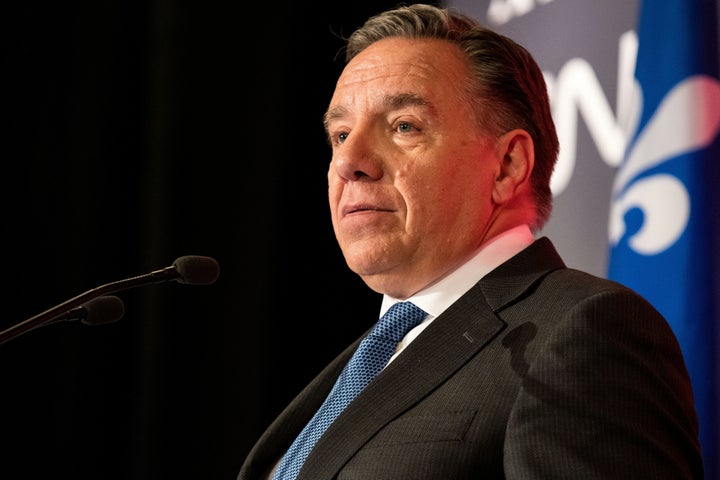 The religious symbols ban is meant to promote the separation of church and state and foster secularism in public spaces. At the same time, the CAQ has indicated that it will not remove a gold crucifix that was placed in Quebec's Parliament Building in 1936.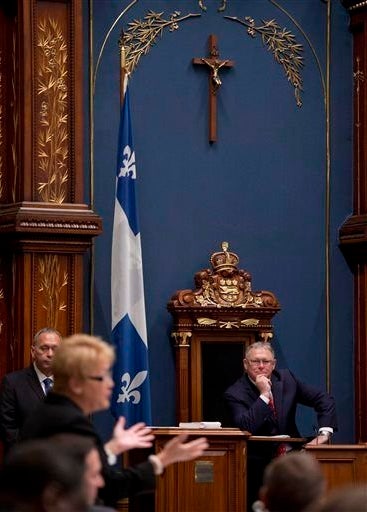 CAQ leader François Legault claimed that the crucifix that hangs over Quebec's National Assembly is a symbol of the province's heritage ― and not a religious sign.
"In our past we had Protestants and Catholics. They built the values we have in Quebec," Legault said last week, according to the BBC. "We have to recognise that and not mix that with religious signs."
But Montreal's Catholic Archbishop Andrew Bennett challenged that idea.
"To say that the crucifix, the instrument of our salvation, is simply a symbol — that's an insult to every faithful Catholic, every faithful Christian in this country," he told The Catholic Register.
He called the CAQ's proposed ban an "unacceptable" violation of people's religious freedoms.
Jewish Canadian leaders have also spoken up against the proposed ban. The Centre for Israel and Jewish Affairs, a national advocacy group, said in a statement that "religious neutrality should be imposed on public institutions, not on individuals."
On Thursday, teachers at a high school in Westmount, Quebec, held a rally to oppose the CAQ's plans. Some teachers at the school told the CBC they started wearing religious symbols to work in reaction to the CAQ's election.
"We are free individuals who can wear what we want and what we wear doesn't determine how we teach," ethics and religious culture teacher Sabrina Jafralie told the CBC. "What determines if I'm a good teacher is if my students are critical thinkers, are open-minded."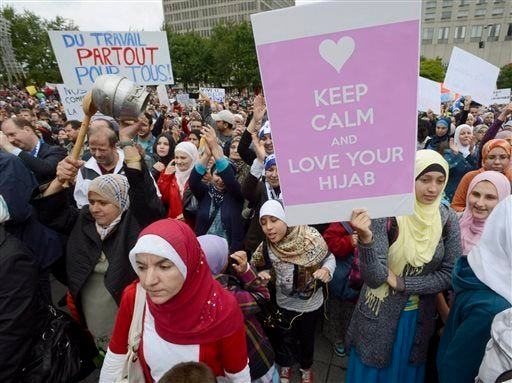 In response to the backlash, CAQ leaders are considering a compromise that would limit the ban to new hires. Still, that proposed policy could violate Canada's Charter of Rights and Freedoms, the country's bill of rights. Legault has suggested invoking an obscure clause that lets provincial authorities override the charter.
The Parti Québécois, another provincial political party, proposed a similar ban on public servants' wearing religious symbols in 2013. That bill never passed.
Gardee said that the failure of the 2013 initiative demonstrates that "just because a law is popular doesn't make it principled."
"While these kinds of [laws] are often pitched as a means of ensuring secularism, they actually undermine the very essence of the equality of rights that secularism seeks to affirm by discriminating against certain people because of how they may choose to dress," he said.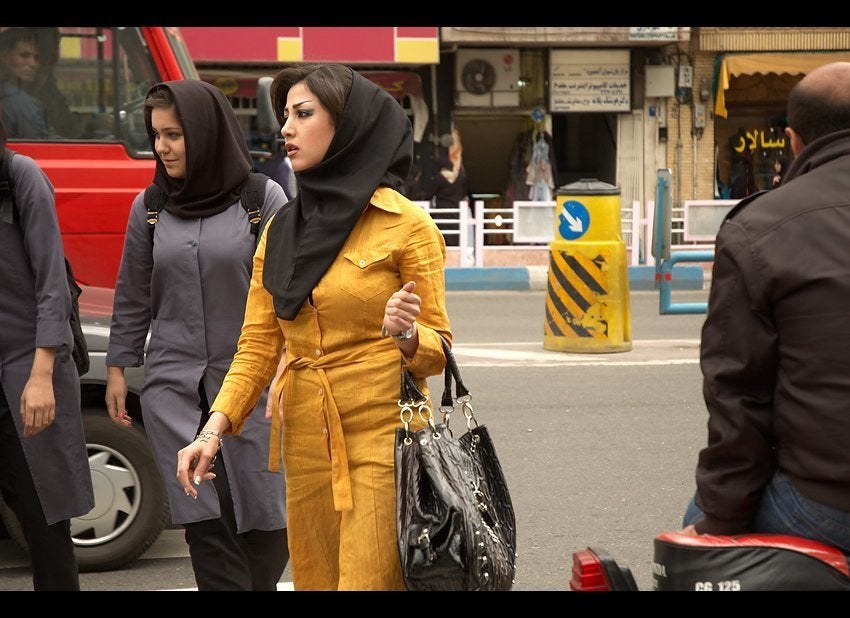 Hijabs, Niqabs, Burqas: Know Your Muslim Veils
Popular in the Community