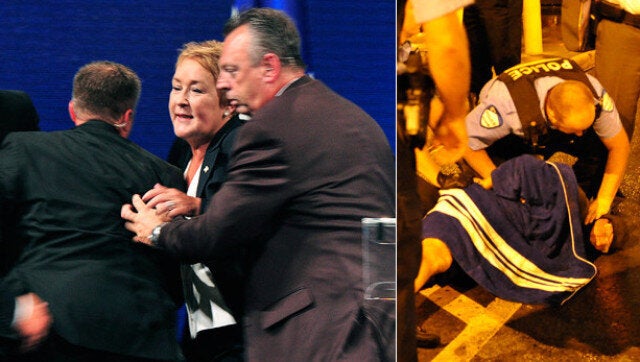 Parti Quebecois Leader Pauline Marois was rushed off stage during her victory speech Tuesday night after shots were fired.
SLIDESHOW: TWITTER REACTS
After the shooting, the man lit fire to the rear of the building, according to police.
The suspect, while being dragged toward a police cruiser, shouted in French, "The English are waking up!''
The man was dressed in a housecoat.
Security personnel whisked Marois off the stage as handlers informed the partisan crowd that there had been an explosive noise, urging them to clear the auditorium.
A PQ spokesman asked the crowd to leave when Marois was taken from the stage and the crowd milled around, confused.
Marois, who was uninjured, returned to stage soon after and asked supporters to leave the concert hall calmly.
The crowd cleared out afterward, passing by Montreal police who lined the lobby. Marois was escorted from the building in a tight cordon of provincial police bodyguards.
A fire truck was parked on the street and firemen entered as police put up crime scene tape across one corner of the stage leading to an exit.
An acrid smell of smoke hung heavily in the bar as media collected their equipment while other police officers moved around the stage and talked to the hall's own security guards.
With files from The Canadian Press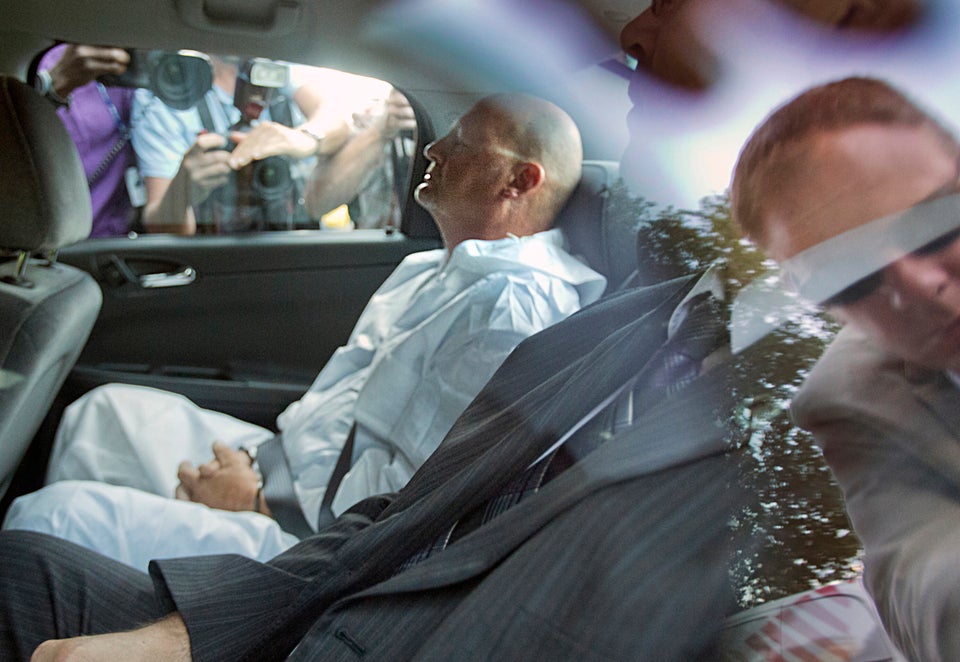 PQ SHOOTING
Related
Popular in the Community