Several winters ago, I spent four luxurious days at the remote Chic-Chocs Mountain Lodge in the Matane Wildlife Reserve of Quebec. Not only did I love the name of the lodge (it's located in the Chic-Choc Mountains), I loved the place of the place.
Located 465 miles east of Montreal, the Chic-Chocs Mountain Lodge (Auberge de Montagne des Chic-Chocs) opened in 2005 as Eastern Canada's first wilderness lodge. I flew from Montreal to Ste-Anne-des-Monts Airport, then took a quick shuttle bus ride to Cap Chat, where I met up with the rest of the group booked into the lodge. For those who don't prefer to fly, you can book a reservation on a charter bus from Montreal or Quebec City.
In the winter, the only way to get from Cap Chat to the lodge is by snowcat, which is about a two-hour trip. But since the snowcat was a bit under the weather, our group of 12 made the 25-mile trip in a 1957 dark blue Bombardier. Our driver Roger is from New Brunswick, and he chatted away in French with the rest of our group, which spoke both French and English. The others were mainly from Quebec, including Quebec City, Montreal and Sherbrooke. Toronto and Nova Scotia were also represented -- I was the lone American guest. The Bombardier was very James Bondish, with its wood paneled interior and international passengers. But hey, where's my martini, shaken not stirred?
Snow was falling steadily on the spruce and barren birch trees when we arrived at the Chic-Chocs Mountain Lodge in the afternoon -- and by the end of our four-day stay, it had snowed three feet. At times, the winds were whipping upwards of 50 MPH, but it didn't deter us from outdoor activities. Winter sports include snowshoeing and alpine touring (I opted for the former), led by helpful and friendly guides. All equipment is provided, but make sure to bring appropriate outdoor wear. The 18-room lodge, which accommodates up to 36 people max, is run by SEPAQ (Quebec's provincial parks department). It was a most welcome sight after a day of rugged outdoor exploration. The accommodations were cozy, and there's a sauna and an outdoor hot tub (wear your Canadian toque!). The rate includes three plentiful meals each day. Evenings were spent sitting around a roaring fire in the living room area, laughing and quaffing Quebecois beer and sipping red wine. And me, trying to understand French.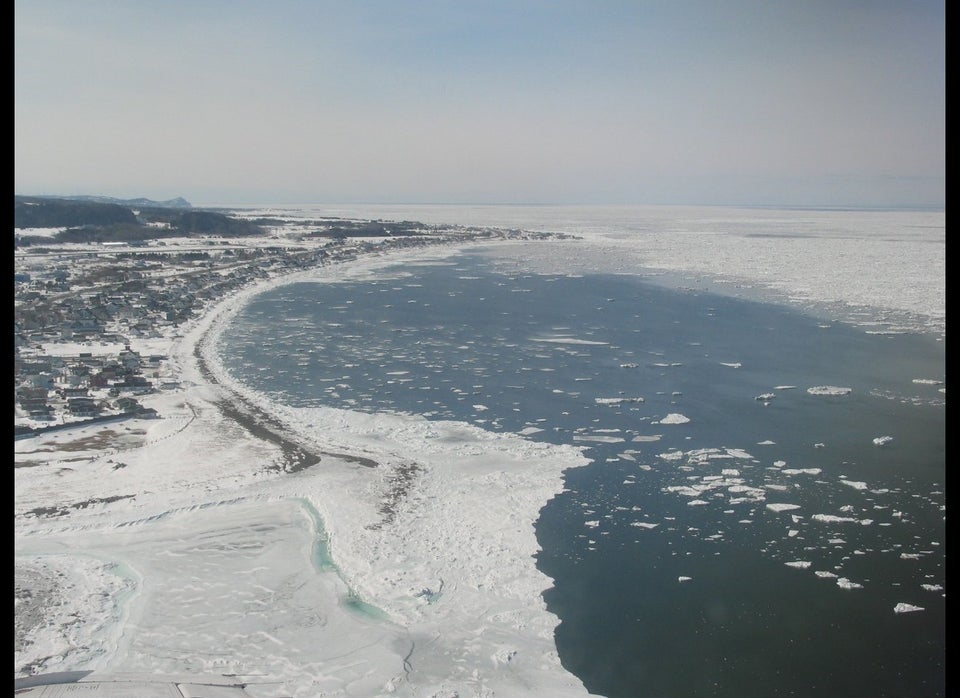 Quebec's Chic-Chocs Mountain Lodge
Related