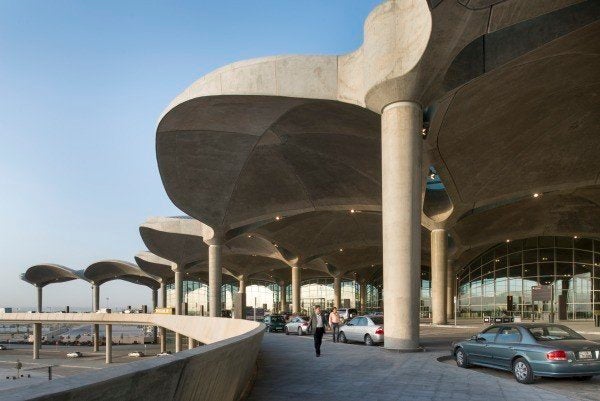 Thursday marked the opening of Foster + Partners' new terminal at Queen Alia International Airport in Amman, Jordan.
Of the design, Foster + Partners says the domed roof is meant to reflect the "flowing fabric of a Bedouin tent." Mouzhan Majidi, Chief Executive of Foster + Partners, said in a release:
Queen Alia International Airport has been an extraordinary project – it has transformed Amman into a niche hub, while offering critical growth for the wider economy through regional links. The new terminal building is energy efficient, will accommodate phased expansion and provides a dynamic symbol for Jordan. Our early involvement from the conceptual design stage, supporting the selection of operators, and through detailed design and work on site has involved many of our specialist in-house teams, from architects to climate analysts, space planners and geometry specialists. It has been a pleasure to work with our Jordanian colleagues and the team at AIG, and it is great to see the results of this work come to life today.
Check it out in the photos below.