On the eve of her abdication, the monarch hosted a lavish state dinner at the National Museum in Amsterdam, marking her last function as queen of the Netherlands. Naturally, the glamorous 75-year-old knew just how to mark her big finish in style: fur, diamonds and plenty of tiaras!
The royal guest list included some of our Scandinavian faves, like Denmark's Princess Mary, Norway's Princess Mette-Marit and Sweden's Crown Princess Victoria, as well as various Thai, Belgian and Japanese royals. As host, Queen Beatrix set the sartorial bar high in a brocade ensemble and her trademark fur stole.
Fortunately, the attendees came fully-prepared, decked out in their finest regal evening wear. Princess Mary was absolutely stunning in her shimmery off-the-shoulder gown (um, hello dress of our dreams), while Princess Maxima, the queen's daughter-in-law, kept things interesting in a red tiered, ruffled number by Valentino. But we already know that Maxima is never one to go the boring route...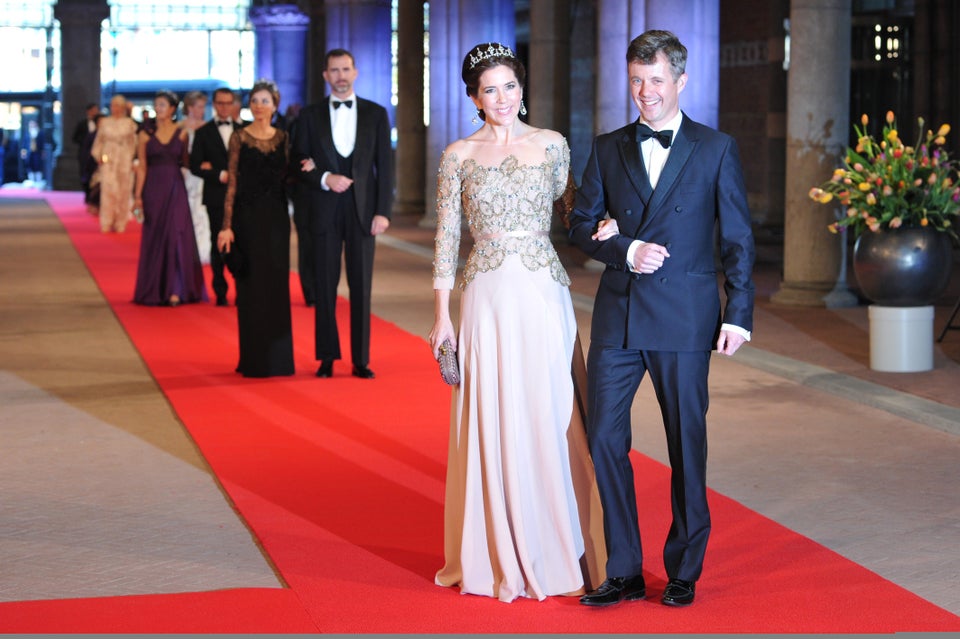 Queen Beatrix's Farewell Dinner