The monarch is celebrating the 60th anniversary of her coronation ceremony today, and plenty of royal guests have come out to join the party at Westminster Abbey this morning. Kate Middleton, always the fashion plate, turned up in a bespoke Jenny Packham dress and coat. The blush-colored ensemble was topped off with a hat by milliner Jane Taylor (which she also wore during Jubilee festivities last year).
While Kate, the queen and Sophie, Countess of Wessex, all went for pale shades, Princess Beatrice and Eugenie opted for black and turquoise looks, respectively. But the best accessory of the day will no doubt be the queen's 350-year-old crown that weighs in at almost five pounds. Trust us: There's no piece of statement jewelry that will top this today.
In addition to royals, about 2,000 onlookers are expected to come out to celebrate the queen's big day. Attendees will hear music and hymns from the 1953 coronation, which took place on June 2nd and was the first-ever televised coronation ceremony. Six decades later, it's being live-blogged. Go figure.
Take a look at Kate and the rest of the British notables in their dapper gear in the slideshow below.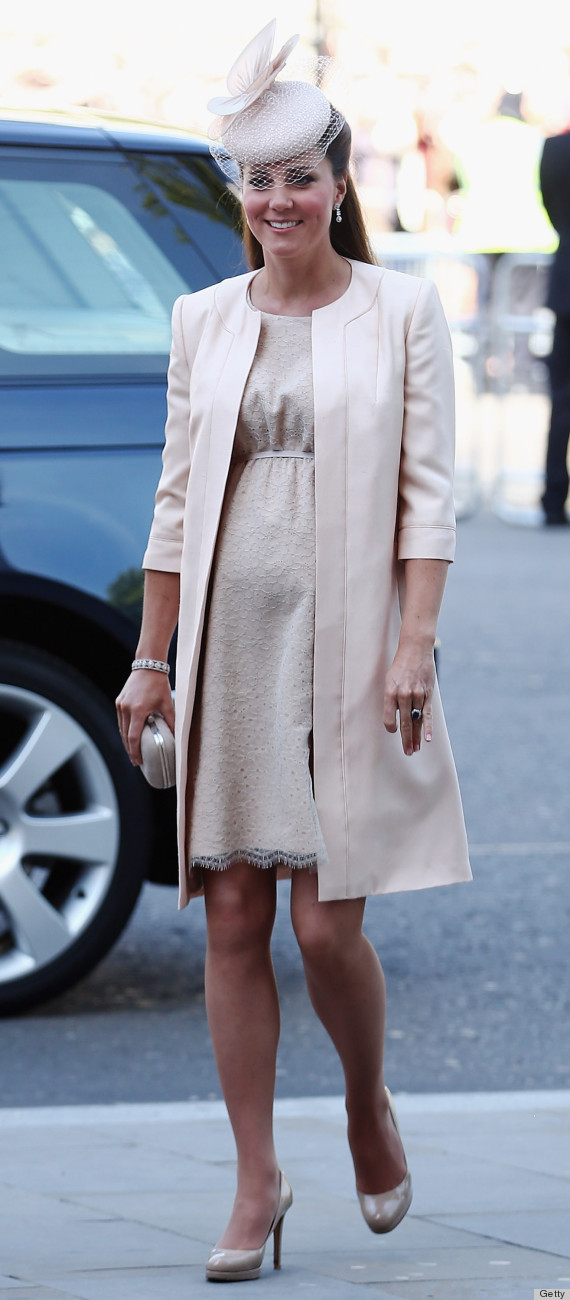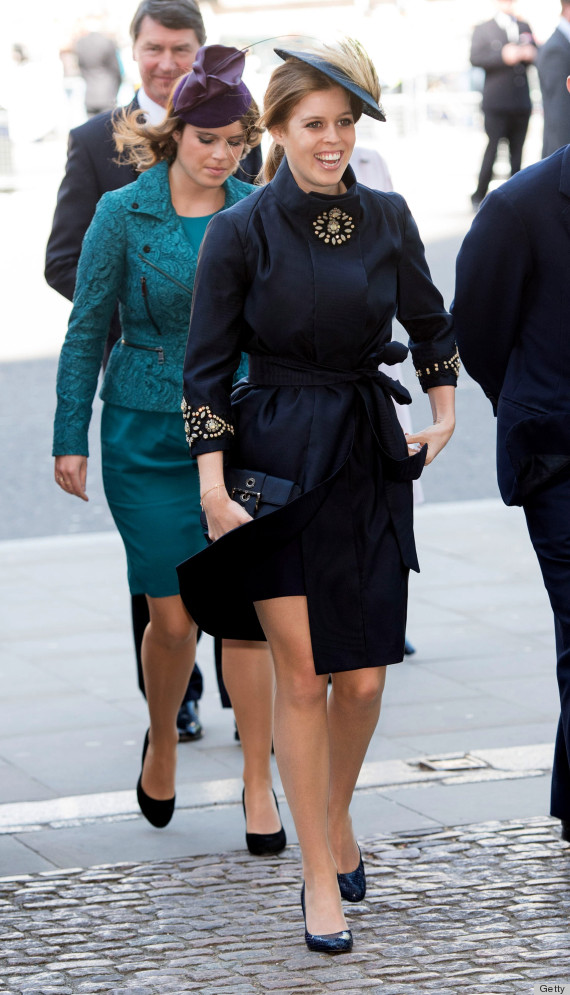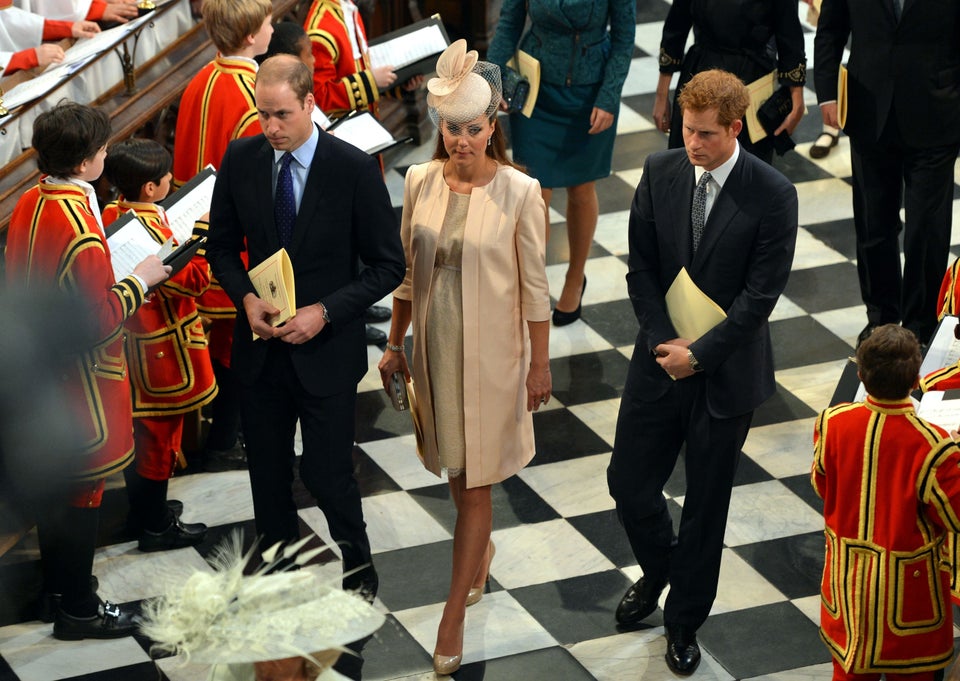 60th anniversary of the Coronation Queen Elizabeth II