Rah! Rah! Rah! to Arizona's Queen Creek High football team for its anti-bullying effort.
The players now eat with her at lunch and watch her back.
Johnson's daily life was far different before. She came home crying every day and the bullies "threw trash at me," she said in the interview.
Chy's mother, Elizabeth Johnson, contacted Carson Jones, the popular starting quarterback, for help. She reached out to the right guy. According to Fox Sports Arizona, Jones is not only a leader of the Phoenix-area school's undefeated football team, but is a straight-A student who's active in his church and in charity work.
"They're not bullying her anymore because they've seen her with us or something," Jones said.
Chy has a brain disorder called microcephaly, making her head smaller and her life expectancy much shorter -- perhaps 25 to 30 years, the New York Daily News notes.
But school has become a lot more tolerable for the 16-year-old sophomore now that she has a winning team on her side. "They're not mean to me, because all my boys love me," she told azfamily.com.
Click through the slideshow below to see more photos of Chy Johnson hanging out with her new friends.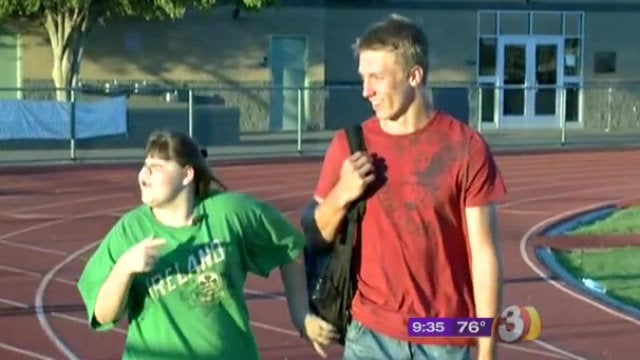 Football Players Defend Bullied Teen
Popular in the Community