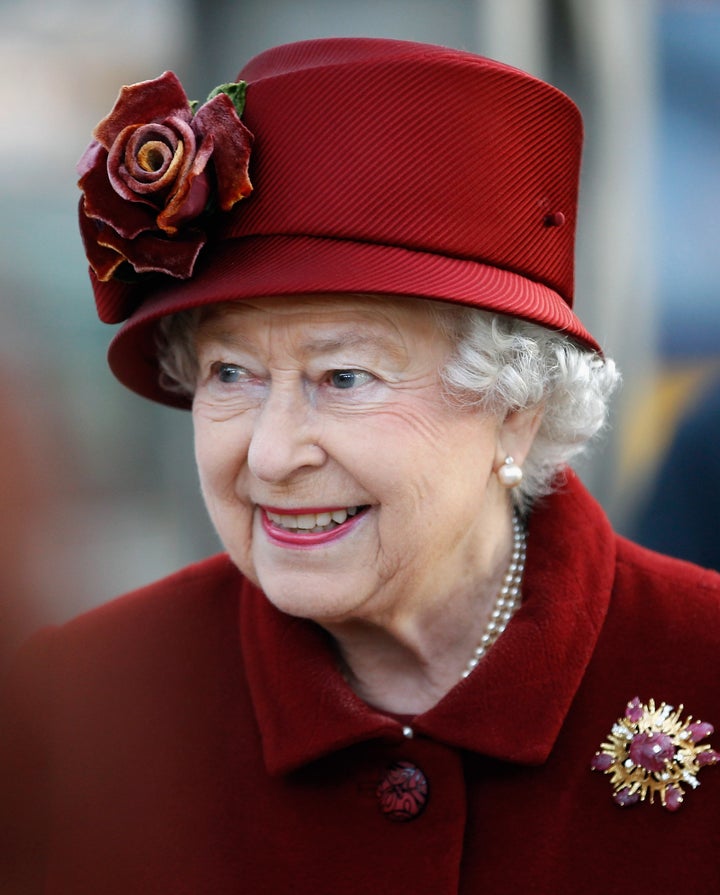 The following is an excerpt from Sally Bedell Smith's just published Elizabeth The Queen: The Life of a Modern Monarch . In it we learn of the late Princess Diana's "terror" of the Queen -- and the Royal Family's utter bewilderment with the new Princess' behavior.
THE WEDDING AT St. Paul's Cathedral was a royal tonic at a time when Britian was plagued by urban race riots and rising unemployment. The atmosphere was exultant among the estimated 600,000 people who lined the London streets, and television viewership around the world exceeded 750 million.

Diana looked dazzling in her voluminous silk taffeta wedding dress and 25-foot-train as Archbishop of Canterbury Robert Runcie memorably proclaimed to the congregation, "Here is the stuff of which fairy tales are made." Runcie later admitted he knew Charles and Diana were a misalliance, although he believed she would "grow into it."
Family, close friends, and royal guests went to the wedding breakfast for 180 at Buckingham Palace, while nonroyal heads of state attended a luncheon hosted by Margaret Thatcher at the Bank of England. That evening after Charles and Diana had left for their honeymoon, the Queen's cousin Lady Elizabeth Anson hosted a party at Claridges for 500 guests, including the Queen and Prince Philip. It was a high-spirited occasion, with television screens playing video loops of the wedding. The Queen perched on an ottoman, martini in hand, to watch what she had participated in hours earlier. "Oh Philip, do look!" she exclaimed. "I've got my Miss Piggy face on!"

The Queen invited Nancy Reagan, escorted by American Ambassador John Louis, and Princess Grace of Monaco to sit at her table for the buffet supper, while Philip presided nearby and 50-year-old Princess Margaret sat on the floor eating scrambled eggs. The ballroom was decked out with a canopy of multi-colored ribbons tied at the ends with apples, one of which hit Philip in the eye. The royal couple frequently took to the dance floor, although the Queen looked slightly uncomfortable dancing with Louis, who at six-foot-four towered over her. Everybody danced to Lester Lanin's orchestra until nearly 1:30 in the morning, many of the revelers wearing Lanin's signature party beanies in every conceivable color, as well as boaters and bowlers with hatbands saying "Charles and Diana."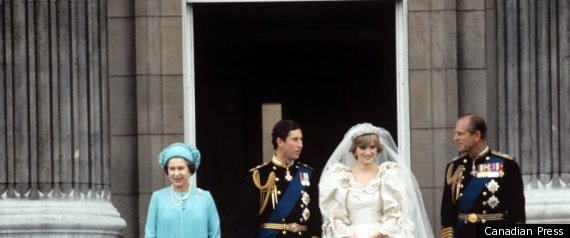 Finally the Queen regretfully prepared to leave, declaring, "I'd love to stay and dance all night!" John and Josephine Louis followed Elizabeth II and Prince Philip as they made for the exit, while Nancy Reagan ducked into a phone booth to call her husband at the White House and give him a full report on the evening.

"The Queen was so mad at Philip because he wouldn't take off his beanie," Josephine Louis recalled. "She didn't think it was proper. She kept asking him, and he finally took it off. But as soon as they got in the car he slapped the beanie back on."

None of the guests at the party could have known that Charles and Diana's marriage was already beginning to unravel. The problems had begun when she was living in Buckingham Palace during their engagement and feeling isolated while Charles were about his royal duties. Secretly afflicted by bulimia, she rapidly lost weight, causing designer Elizabeth Emanuel to take in Diana's wedding gown several times. Charles was thrown by his fiancee's mood swings, alarming dependence, and accusations about Camilla Parker Bowles, with whom he had broken off his affair. (She and her husband, Andrew, were among the 3,500 guests at the service but had been excluded from the reception by Diana.) By the time the newlyweds reached Balmoral for their honeymoon after a two-week cruise on Britannia, Diana was tearful and angry, down to a mere 110 pounds on her five foot, 10 inch frame. The princess made clear how much she hated Royal Deeside and all it represented -- the rituals of life in the castle and on the grouse moors, especially the shooting. "It was just impossible," Philip recalled. "She didn't appear for breakfast. At lunch she sat with her headphones on, listening to music, and then she would disappear for a walk or run." Nobody had ever flouted protocol as Diana did, or shown such disrespect to the Queen. Charles tried to cajole his wife, to no avail. He was ill-equipped to deal with her demands so he either lost his temper or withdrew, dismayed by the "other side" of the "jolly girl" who had enchanted him with her sweetness. Finally, with his mother's agreement, Charles had Diana flown to London for psychiatric counseling, a gesture she resented rather than welcomed.

The Queen couldn't avoid Diana's disquieting behavior, but she preferred to blame it on the stresses of her new life rather than more deep-seated problems. She didn't understand Diana -- how for example she could be simultaneously empathetic and egocentric -- in part because "the Queen is the least self-absorbed person you could ever meet," said one of her former top advisers. "She doesn't tend to talk about herself, and she is not interested in other people's efforts to dwell too much on themselves." Nor was she inclined to interfere in the lives of her family. "Regardless of how rude Princess Margaret is to her, she never says anything," said one of the Queen Mother's closest friends. "That is her policy. She never says anything to her children. She is a very decent person, but she won't intervene with anyone." Underlying the Queen's aversion to confrontation is a high degree of tolerance. Back in London, Elizabeth II let her daughter-in-law know that she could call upon her any time. In the beginning, Diana, who called her "mama," visited her when she went to Buckingham Palace for a swim in the pool. "The Queen was always kind to Diana," said Lucia Flecha de Lima, a confidante of the princess. "The Queen always received her." But even after she had spent time in her mother-in-law's company, Diana remained "terrified" of her, according to Robert Runcie.

The Queen also assigned 42-year-old Lady Susan Hussey, her youngest lady-in-waiting, to guide Diana in royal ways. Hussey was somewhat formidable, and she was conscientious in carrying out the Queen's instructions. Known for her sharp sense of humour and for having "the briskest, deepest, most correct curtsy," she had helped Charles and Anne learn the ropes during their adolescence. But as a stickler for protocol, she may have been too exacting for Diana's haphazard temperament and insufficiently sympathetic to Diana's obvious frailties. Although Diana wrote letters of gratitude at the time, telling her she was like a wonderful older sister, the princess later said she mistrusted the lady-in-waiting's longtime friendship with Charles. One woman close to the royal family thought the Queen should have delegated her American Lady of the Bedchamber, Virginia Airlie, instead. Although six years older, she could have established better rapport. "She is pretty, soft, and amusing," said the friend. "She would have given Diana honest advice and jollied her along. "Perhaps inevitably, Diana had a major falling out with Susan Hussey, telling friends she felt "betrayed" by her unquestioning loyalty to Charles.
Diana became pregnant during the honeymoon, but her condition put her even more on edge. Harassment by the tabloids so unnerved her that the Queen took the extraordinary step of meeting with 21 editors in Buckingham Palace in December 1981. Her press secretary, Michael Shea, told the group from Fleet Street that their intrusiveness was making Diana so "despondent" that she feared leaving home. When Barry Askew, editor of the sensational News of the World, wondered why the princess went out to buy candy at a shop rather than sending a servant, the Queen couldn't resist saying, "That's the most pompous thing I have ever heard."
From the book, Elizabeth the Queen by Sally Bedell Smith. Copyright © 2012 by Sally Bedell Smith. Reprinted by arrangement with Random House, an imprint of The Random House Publishing Group, a division of Random House, Inc. All rights reserved.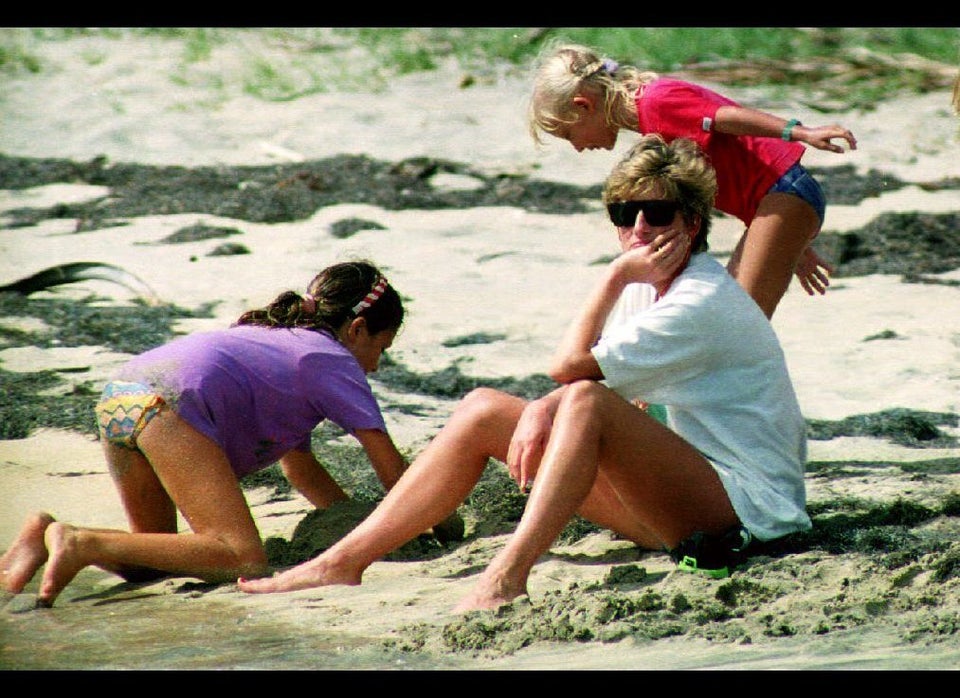 Princess Diana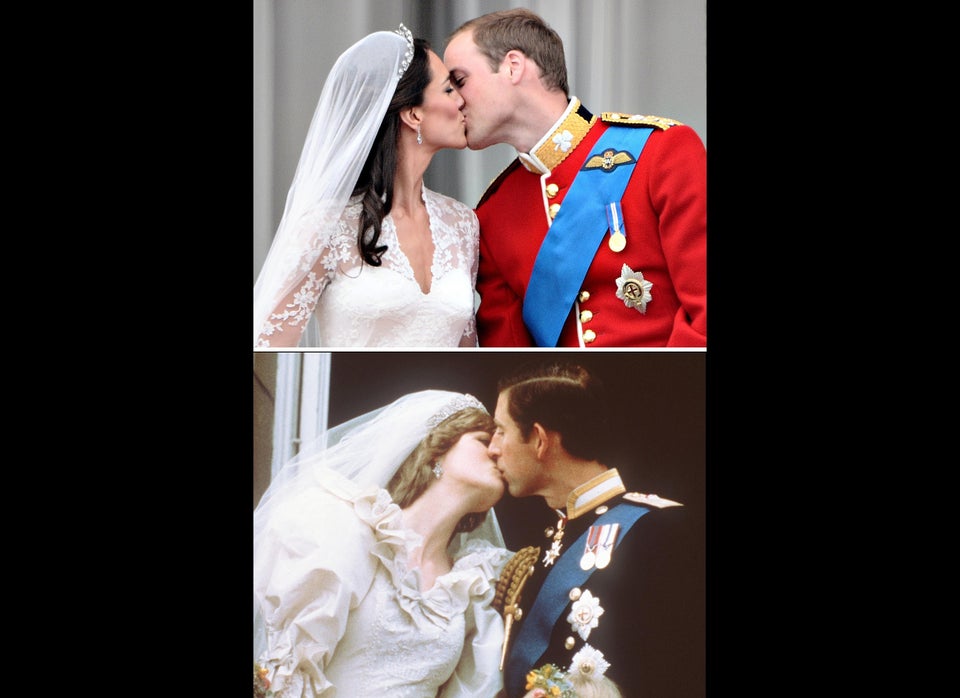 Popular in the Community