Queen Elizabeth II was out and about today, braving the wet London weather for a ride to King's Cross Railway Station. Her Majesty is headed out of town for her traditional Christmas break, where she will hang at Sandringham Estate in Norfolk with the rest of the royal family for the holidays.
And she must already be in a Christmas state of mind: For her trip, the queen wore a red tweedy coat trimmed in solid red with a coordinating dress underneath (plus pearls, natch). The outfit was a fun holiday surprise, not only because the royal tends to wear pastels; she also flashed a healthy dose of leg when exiting the car (although luckily not as much as, say, Anne Hathaway -- that would be bad).
We're not the only ones who appreciated the queen's fashion risk. Check out photos of local construction workers gleefully snapping phone pics of the queen as she passes by. We can just hear the hooting and hollering from here -- seriously, from the looks of it you'd think Scarlett Johansson had just sauntered by in a miniskirt.
England is truly a magical place.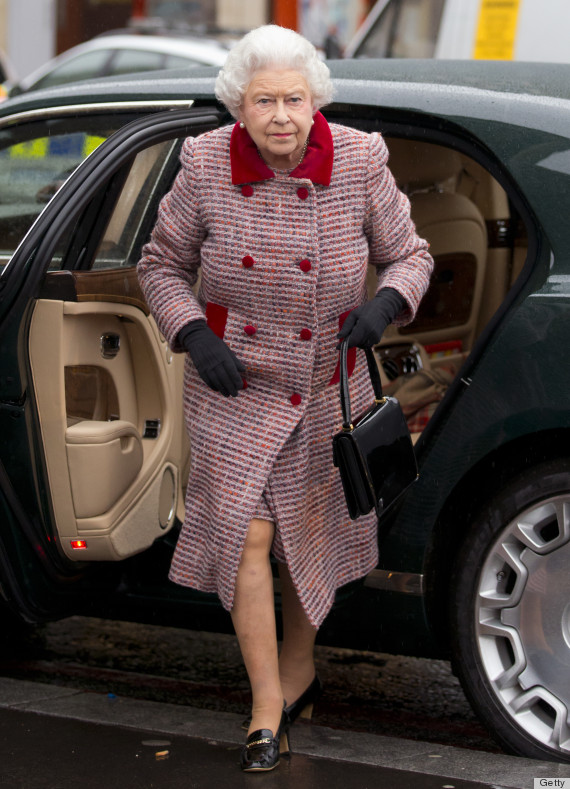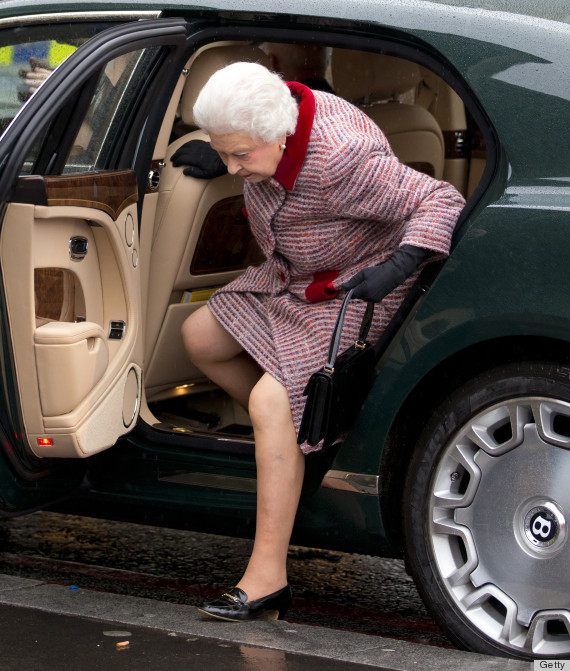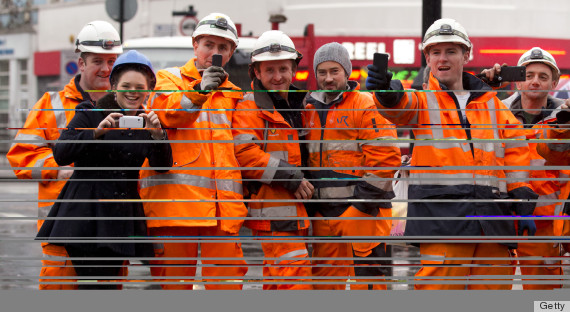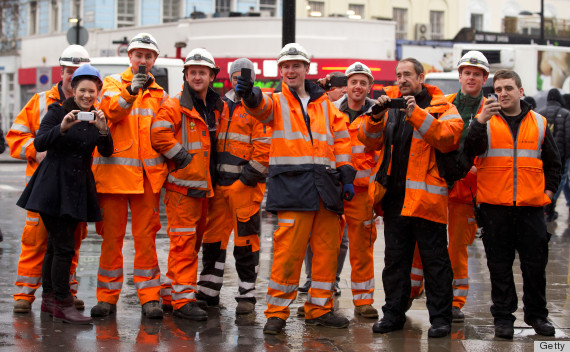 See what else the queen has worn: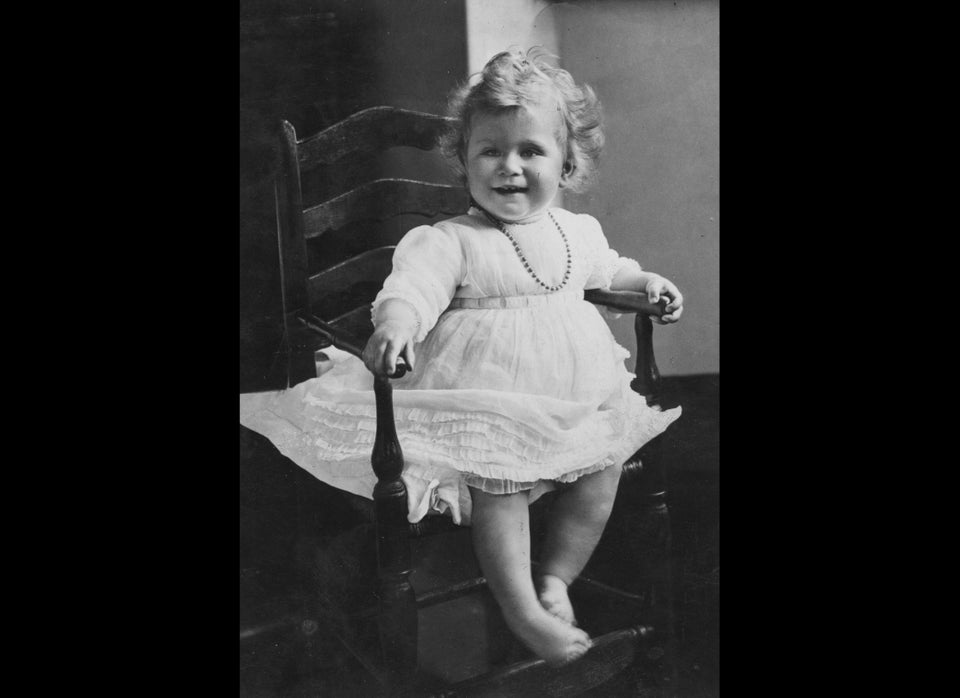 Queen Elizabeth II's Style Evolution
Popular in the Community