You might be having a good Tuesday, but chances are it's not quite as good as the one Queen Elizabeth II is having.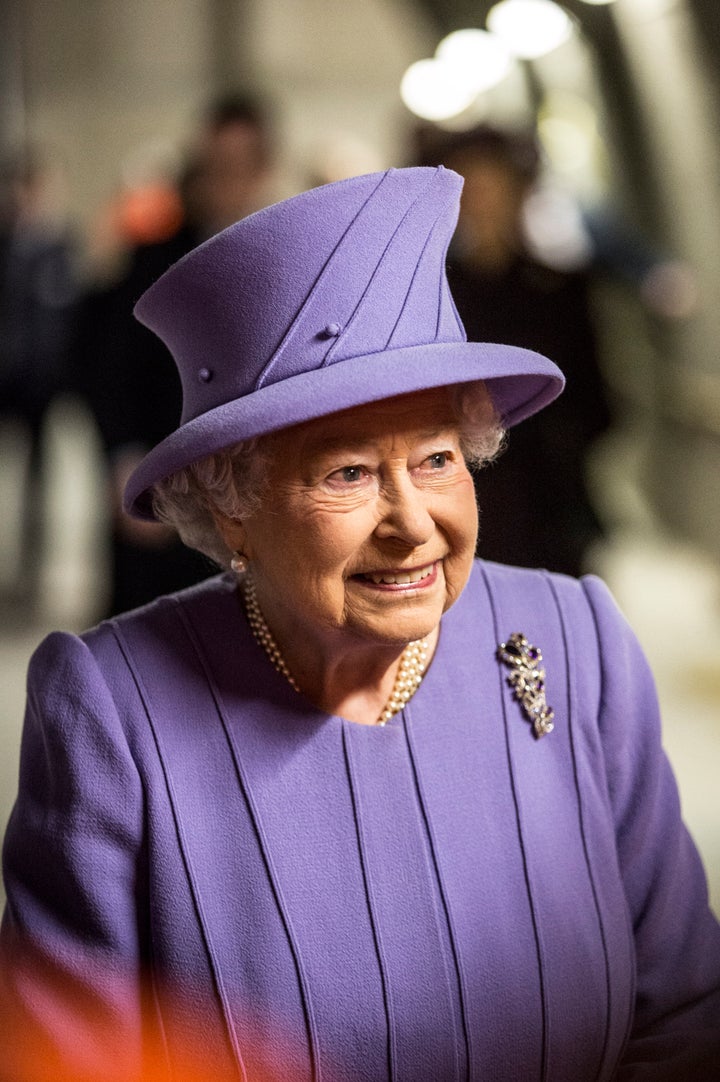 Worn with a matching dress, pearl necklace and earrings, and a sparkly brooch, this look is just an all around good time.
Today, she also hung out with Boris Johnson, the mayor of London...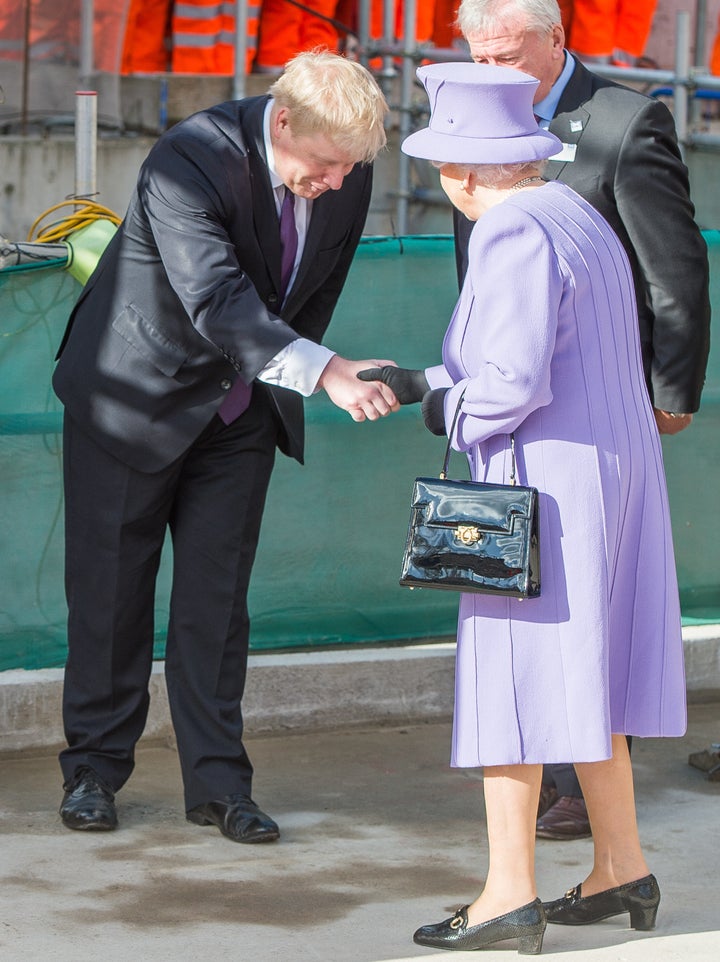 ... Shook hands with some construction workers: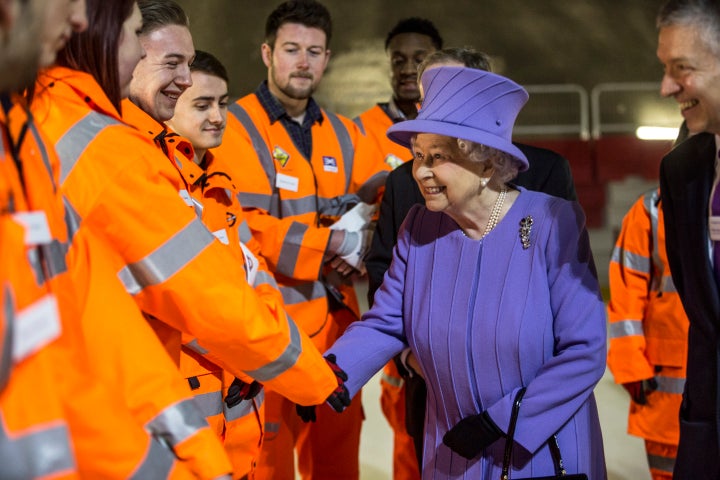 And even got to stand inside a new, unfinished rail station in central London.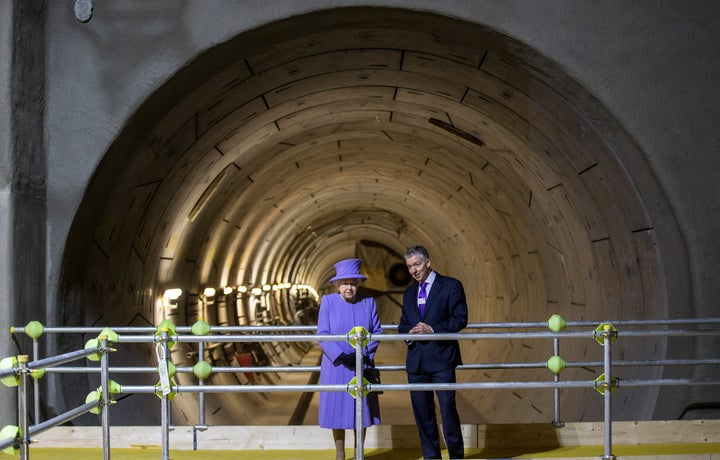 But the real reason she's having the best day ever is because she did all of this to unveil a new rail line renamed in her honor. Naturally, it's marked purple.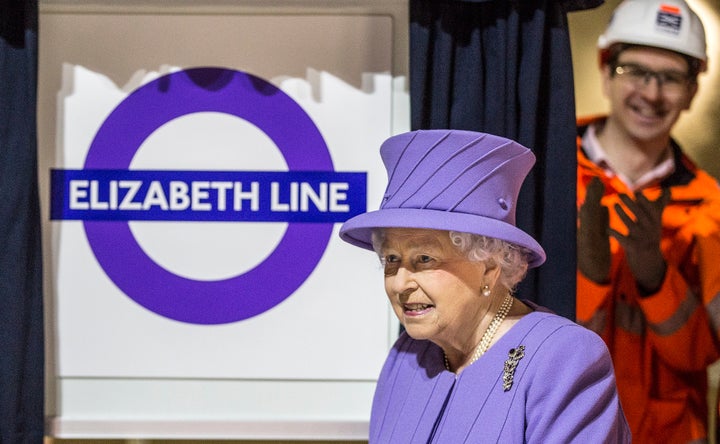 The line, aptly named "Elizabeth," will debut in 2018 in the new underground station currently under construction.
Having a subway named after you, all while rocking an epic hat and simultaneously being all around the most adorable human on earth? Sorry, everyone else. The queen is officially having a better day than you.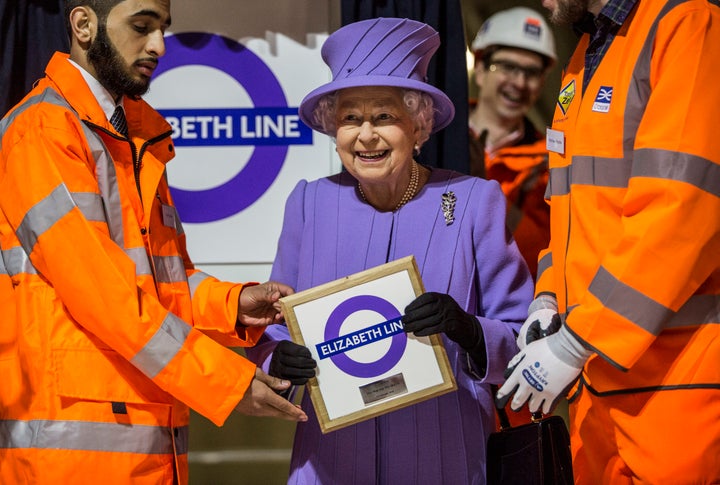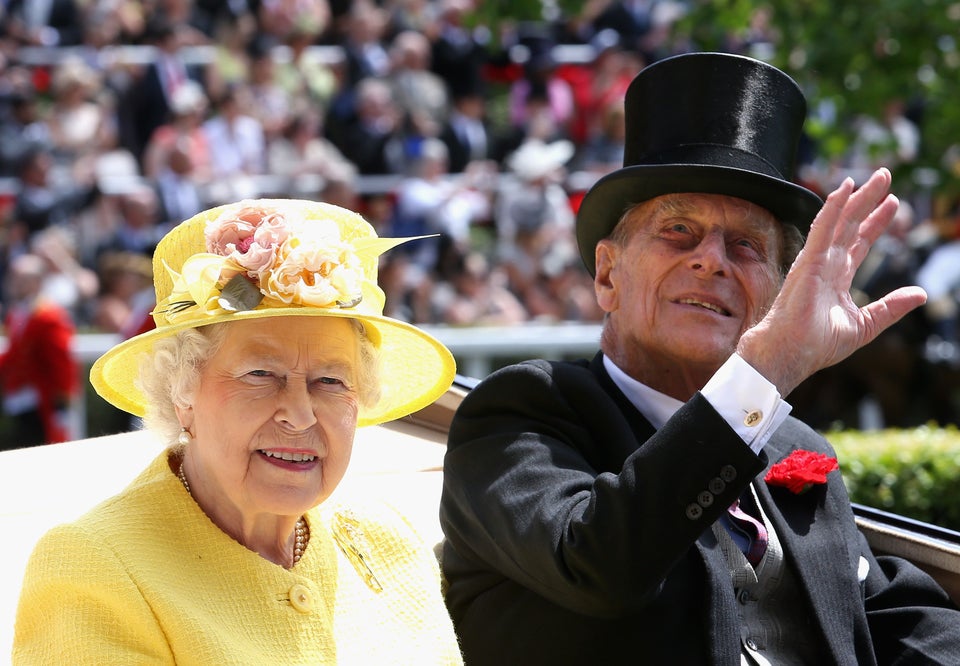 Queen Elizabeth's Most Dazzling Hats