And in what was probably a "you had to be there" moment, the Queen exclaimed to her granddaughter-in-law, "Horrid, isn't it? Horrid and dreadful!"
As the Telegraph and Us Weekly both recount, it was the installation of Catherine's dress and veil that elicited the strong remarks -- the dress is displayed in a dark and gloomy fashion with the veil and tiara hovering ominously above.
While the Telegraph takes the monarch at her word, adding, "It appeared the mannequin's lack of a head may have perturbed the Queen," Us Weekly says she was just joking, explaining, "The Queen, 85, showed where her grandson William, 29, got his wicked sense of humor."
A palace spokesperson told the AFP, "This was part of a private conversation between the Queen and the Duchess of Cambridge and we do not comment on private conversations."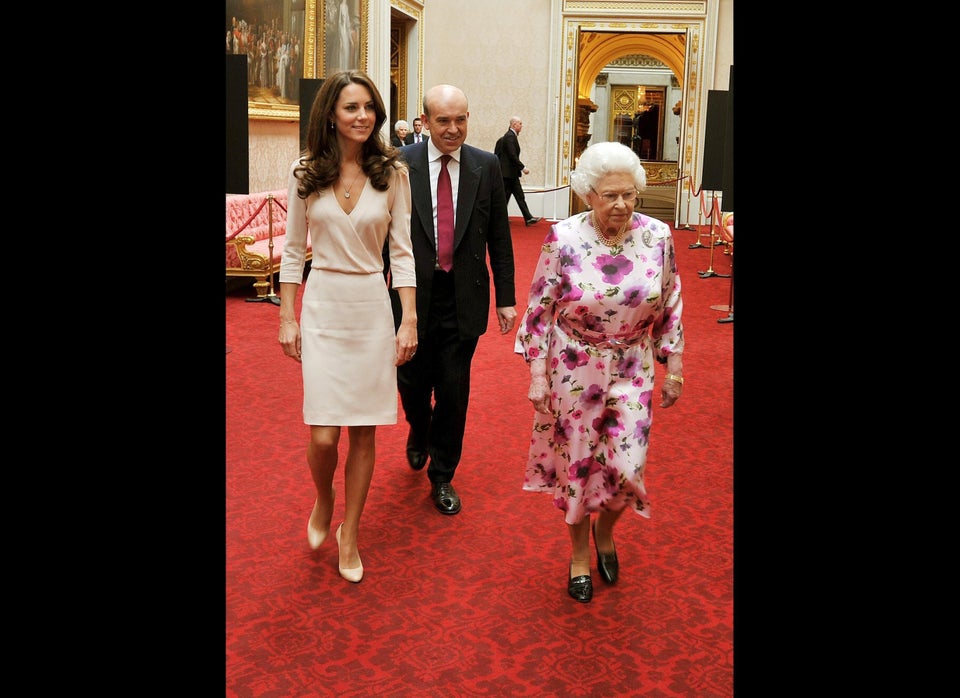 Popular in the Community