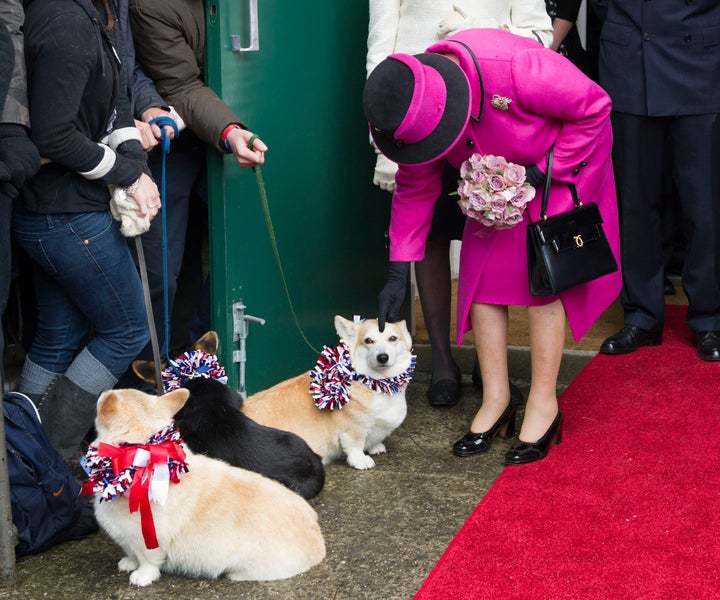 Queen Elizabeth II showed her practical side on Tuesday, repeating an outfit for her latest Diamond Jubilee event.
Her Majesty braved the rain and paid a visit to the Mad Hatters tea party at Sherborne Abbey, where she met Alice in Wonderland and the Mad Hatter (omg), toured a food fair and met with cheering onlookers.
And in our new favorite photos of all time, Her Majesty posed with some cute corgis who were definitely getting into the patriotic spirit with their red, white and blue ribbon collars.
The queen looked jaunty in her pink and black dress with matching hat, but we had an inkling we'd seen that outfit before... and we had. Her Majesty wore the same combo back in March for her first Diamond Jubilee event, which the Duchess of Cambridge also attended (in a trendy peplum).
The queen is currently making the rounds on her Diamond Jubilee tour in celebration of her 60-year reign.
See photos of the queen in her outfit repeat -- and petting corgis -- below!