But the queen and the first lady got their color-coordination on today, posing for pics at Downing Street with their respective husbands, Prince Philip and Prime Minister David Cameron. The foursome joined together for a lunch with the U.K.'s current and former prime ministers just days before the 2012 Olympics sweep through town.
So does Samantha Cameron. The first lady -- or SamCam, as we prefer to call her -- wore a short-sleeve dress nearly the same exact color as the queen's that also featured a white print.
Luckily, you could tell the two apart because of the queen's white gloves (!) and signature black pocketbook. Phew.
Dare we ask who wore it better?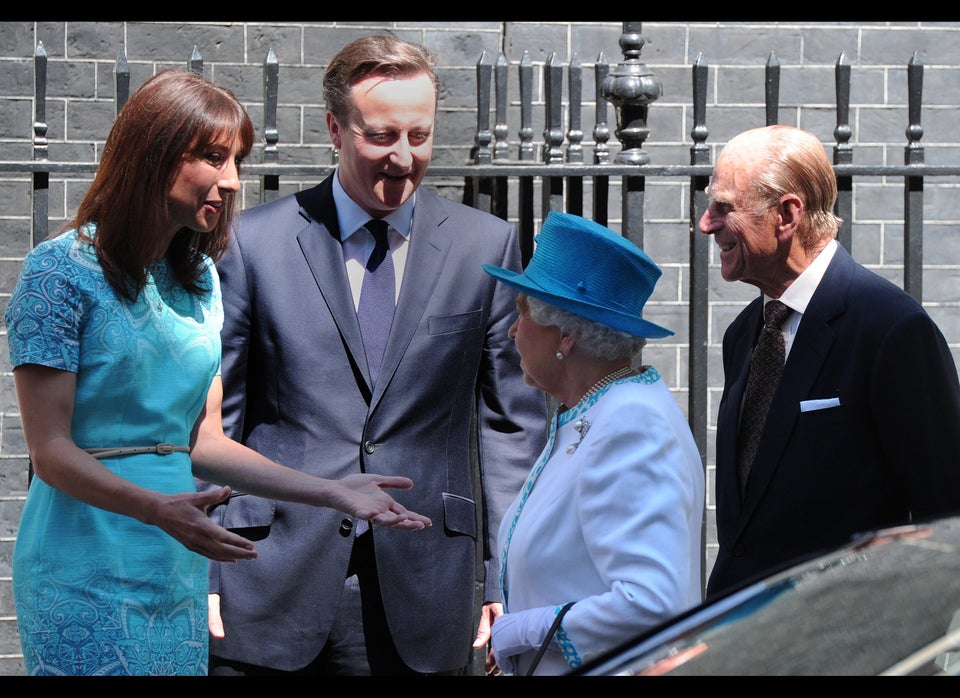 The Queen & SamCam Match
Related