Her Majesty took a break from being, you know, royal -- and watching hockey, apparently -- Thursday to plant herself right in the back of a victory photo, taken by two of members of Australian team Hockeyroos at the Commonwealth Games.
We're jealous for a few reasons. Partly because the Commonwealth Games look like a ton of fun and mostly because the only thing better than winning your hockey game is winning your hockey game and then being PHOTOBOMBED BY THE QUEEN.
Check out the amazing-ness below.
Before You Go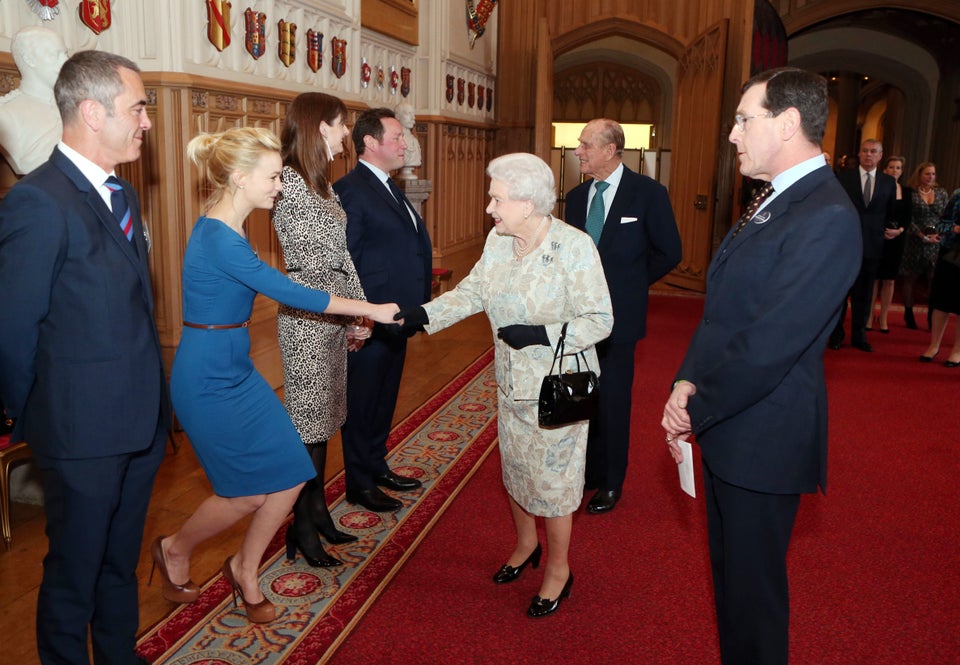 Queen Elizabeth II Meets Celebs