"Through thick and thin, Queen Elizabeth II provided us with the stability and the strength that we needed. She was the very spirit of Great Britain – and that spirit will endure," said newly appointed U.K. Prime Minister Liz Truss, who lauded the queen as a personal inspiration, particularly for her "devotion to duty."
Truss met with the queen earlier this week at Balmoral Castle in Scotland, with the queen fulfilling her duties as monarch despite her declining health.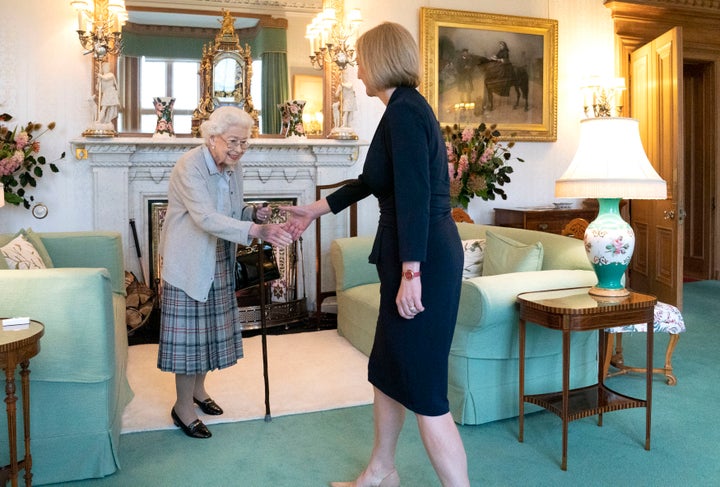 "In the difficult days ahead, we will come together with our friends, across the United Kingdom, the commonwealth and the world, to celebrate her extraordinary lifetime of service. It is a day of great loss but Queen Elizabeth II leaves a great legacy," Truss added.
Former U.K. Prime Minister Boris Johnson, who stepped down from his role just days ago, shared an emotional tribute that called the queen's death the country's "saddest day." He said it was as if she could have lived forever.
"She seemed so timeless and so wonderful that I am afraid we had come to believe, like children, that she would just go on and on," he said.
In the U.S., President Joe Biden called the queen a "steadying presence and a source of comfort and pride for generations of Britons." He said she made relations between the U.S. and U.K. "special."
"Queen Elizabeth II was a stateswoman of unmatched dignity and constancy who deepened the bedrock Alliance between the United Kingdom and the United States. She helped make our relationship special," Biden said. "Her legacy will loom large in the pages of British history, and in the story of our world."
Former President Barack Obama and first lady Michelle Obama said they considered themselves lucky to have known the queen and said they were "awed by her legacy of tireless, dignified public service."
"Time and again, we were struck by her warmth, the way she put people at ease, and how she brought her considerable humor and charm to moments of great pomp and circumstance," they said in a statement.
Former President Donald Trump said he and his wife, Melania Trump, were "deeply saddened" by news of the queen's death. He added that "she will always be remembered for her faithfulness to her country and her unwavering devotion to her fellow countrymen and women."
"Melania and I will always cherish our time together with the Queen, and never forget Her Majesty's generous friendship, great wisdom, and wonderful sense of humor," he said. "What a grand and beautiful lady she was—there was nobody like her!"
Former President Jimmy Carter said in a joint statement with his wife, Rosalynn Carter, that the queen's "dignity, graciousness, and sense of duty have been an inspiration, and we join the millions around the world in mourning a remarkable leader."
Canadian Prime Minister Justin Trudeau called the queen "a constant presence in our lives – and her service to Canadians will forever remain an important part of our country's history."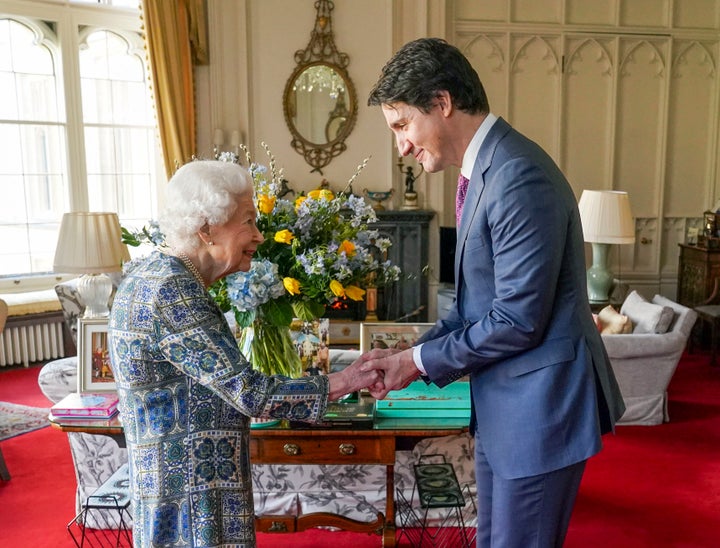 French President Emmanuel Macron called her "a friend of France (and) a kind-hearted queen who has left a lasting impression on her country and her century."
Similar sentiments were shared by other royal families, including those in Norway, Romania and the Netherlands.
"Her Majesty devoted her life to the service of the Commonwealth, following the British people through good days and bad, in times of happiness and [sorrow]," said Norwegian King Harald.
United Nations Secretary-General António Guterres called her a "good friend to the UN & a reassuring presence through decades of change."
"Her unwavering, lifelong dedication will be long remembered," he said in a statement.
Celebrities also weighed in.
Sir Elton John, a longtime friend of the late Princess Diana who was knighted by the queen in 1998, in a statement called the queen "an inspiring presence to be around" and recognized her for leading the country "through some of our greatest, and darkest, moments with grace, decency and a genuine caring warmth." He added that he "will miss her dearly."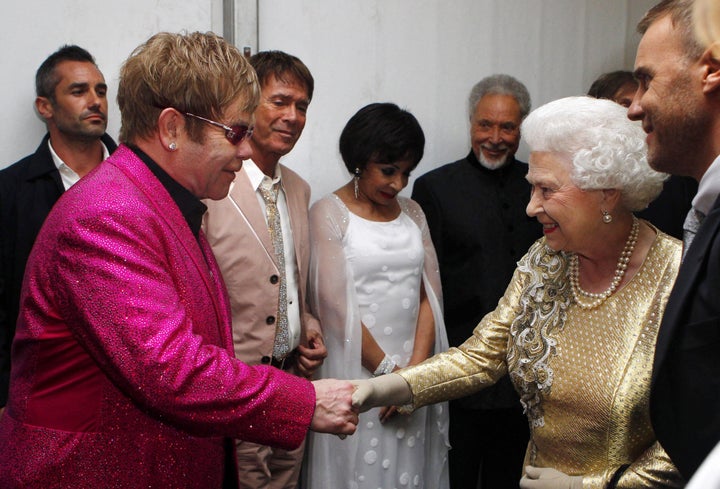 Sir Mick Jagger, who was knighted in 2003 by Prince Charles, mourned the queen's death in a statement that also expressed his sympathies to her family.
"For my whole life Her Majesty, Queen Elizabeth II has always been there. In my childhood I can recall watching her wedding highlights on TV. I remember her as a beautiful young lady, to the much beloved grandmother of the nation," the Rolling Stones singer said.
Elizabeth had increasingly handed over her royal duties to her son Charles, who automatically became king with her death, and other members of the royal family in recent months amid increasing health and mobility issues.
The king, in his own statement, called the death of his mother "the greatest sadness for me and all members of my family."
Popular in the Community