While Queen Elizabeth II may have kept a very straight face at the royal wedding, it's clear that Her Majesty is pleased with the newest addition to the royal family.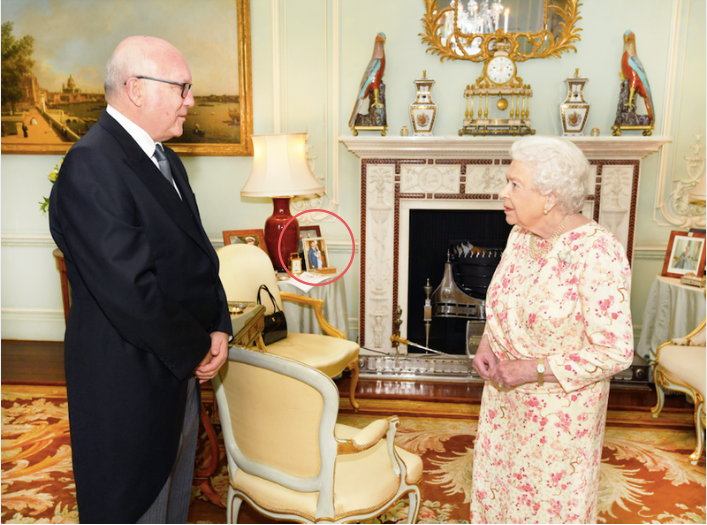 A close-up of the picture shows the Duke of Sussex in a blue suit and the Duchess of Sussex in a light blue dress. Both have big smiles on their faces: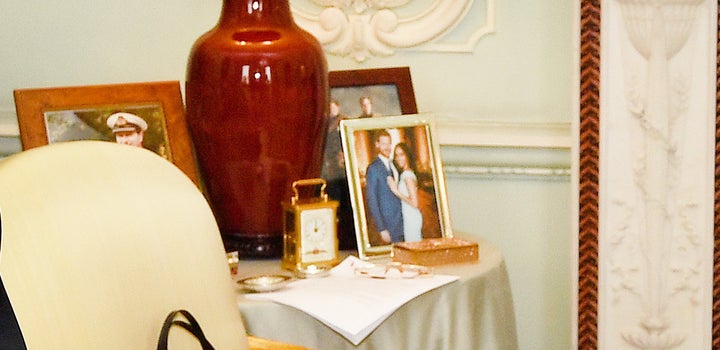 The suit Harry wears looks quite similar to the one from the couple's engagement photos. Some outlets speculated that the picture is an outtake from the same session, which was shot by celebrity and fashion photographer Alexi Lubomirski.
Lubomirski also shot the official portraits taken shortly after the couple's nuptials on May 19.
In an interview after the royal wedding, the photographer revealed how he got all of the children who were part of the ceremony to pose for the photos.
"I could hear the kids started crying in the background and there was some chaos," he told People. "And then I heard this magic word behind me that was Smarties, which is obviously an English candy, much like M&Ms, and they were being bribed with one Smartie here and one Smartie there."
Lubomirski added: "So as soon as the kids came onto the set, I immediately just shouted out, 'Who likes Smarties?' and then everybody hands up, smiles, even some of the adults I think put their hands up."
Before You Go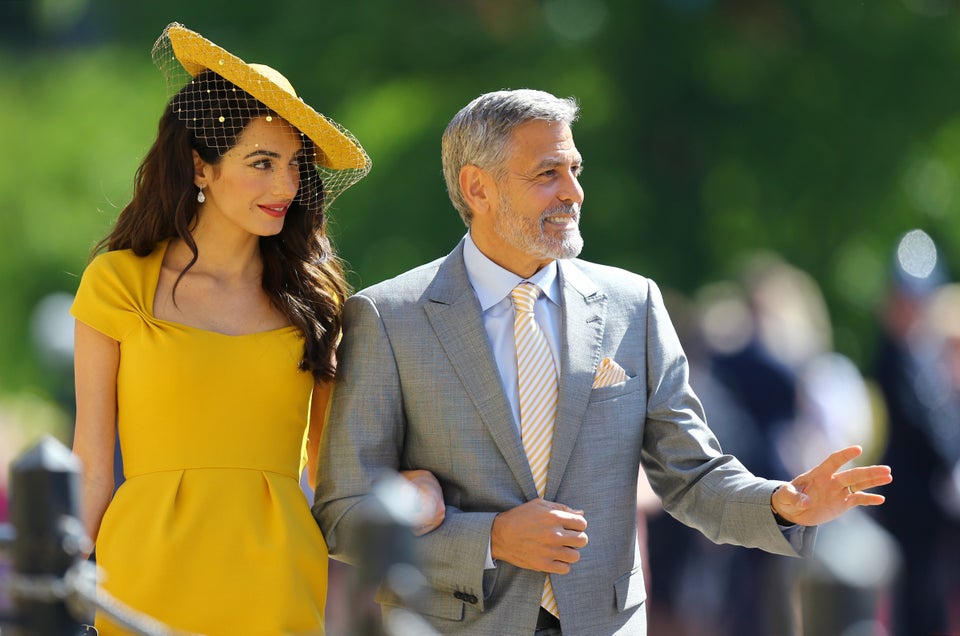 Famous Faces At Prince Harry and Meghan Markle's Royal Wedding