"Frozen" is responsible for yet another cool cover, and this time it's bringing awareness to a useful skill.
In January, Sally Featon and Kate McCallum in the United Kingdom used a language program called Makaton to perform the hit song "Let It Go." The Makaton that they are signing is based on British Sign Language. According to The Makaton Charity, Makaton uses signs and symbols and is designed to help people who can hear but have difficulty learning or communicating. British Sign Language is for the deaf community in the U.K.
The video from Featon, a Makaton tutor, and McCallum, an expert in augmentative and alternative communication, is almost a year old, but it's still inspiring others, including a girl named Lily who now knows how to sign along with the song.
Lily's family is friends with McCallum, who taught Lily some signs a few years ago. Lily, who has a mild case of glue ear which affects her hearing, became more interested in learning more about Makaton, thanks to her dad's work with special needs kids.
Last year, McCallum taught Lily and her classmates at school how to use Makaton to perform "White Christmas" for an end-of-the-year performance. This year, the school is performing "Let It Go," and Lily was eager to learn.
"Lily was keen to get it right for the show and enjoyed practicing at home," Sarah said. "She would also practice in the car on the way to school."
The night Lily realized she could finally keep up with the quick pace of the song, her mom recorded her practicing and sent it to McCallum. On Dec. 9, McCallum shared the video on the Facebook page Sign Out Loud, which is dedicated to raising awareness of Makaton. As of Tuesday, the video has been viewed more than 937,000 times.
Sarah said she never dreamed her daughter's video would become so popular and inspire so many people. She is especially proud of the way her daughter has now put a spotlight on Makaton.
"Lily, her dad and I are all really pleased and proud of the way that she has made so many people aware of this alternative communication tool."
Before You Go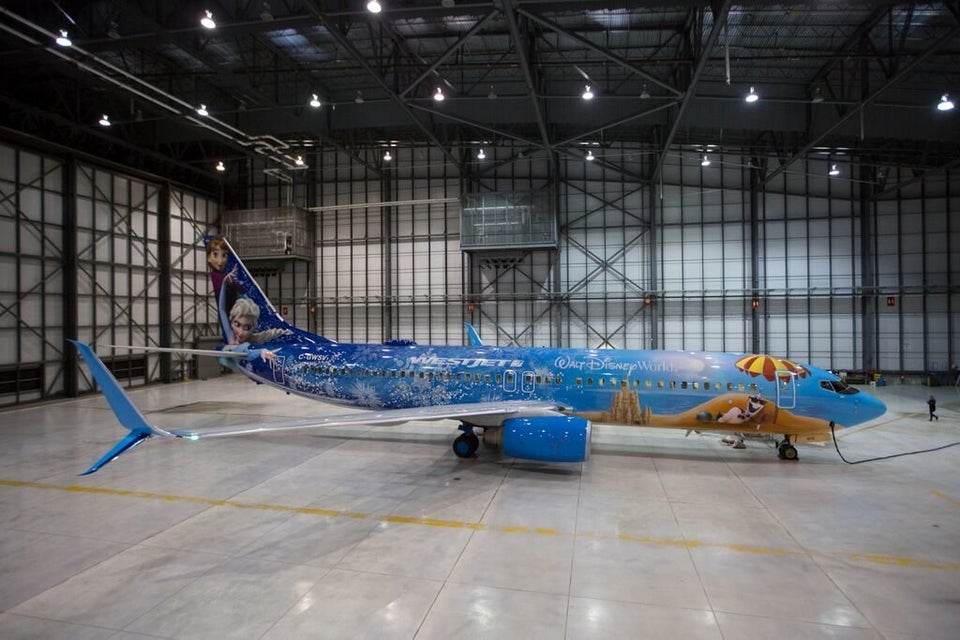 "Frozen" Plane