The 2012 London Olympics Closing Ceremony was highlighted by performances from some of the biggest names in rock and roll -- including Queen.
Famed British acts from the last 50 years like George Michael, Annie Lennox, Liam Gallagher of Oasis, Spice Girls and Muse all performed. However, one of the biggest highlights was the appearance of Queen: A video of the late Freddie Mercury lit up the crowd, before guitarist Brian May took the stage for an extended jam session. That led into the Queen classic "We Will Rock You," which was sung by British songstress Jessie J.
New acts like One Direction and Ed Sheeran also played the Closing Ceremony. Sheeran covered "Wish You Were Here" with Nick Mason from Pink Floyd.
The Spice Girls appeared as well, singing "Wannabe" and "Spice Up Your Life."
Michael played his popular song "Freedom" and the newer track "White Light" to the delight of the crowd. "Remember, right now, you are at the center of the universe," Michael said.
During a particularly somber moment earlier in the evening, a children's choir sang the John Lennon hit "Imagine," followed by a video of Lennon performing the song. As you may recall, Sir Paul McCartney closed out the Opening Ceremony.
Speaking of The Beatles, Russell Brand led a stadium singalong of "I Am The Walrus," complete with a megaphone. Brand earlier sang "Pure Imagination" from "Willy Wonka."
The 10,800 Olympians were present for the festivities. Unlike the Opening Ceremony, the Olympic athletes entered Olympic Stadium together.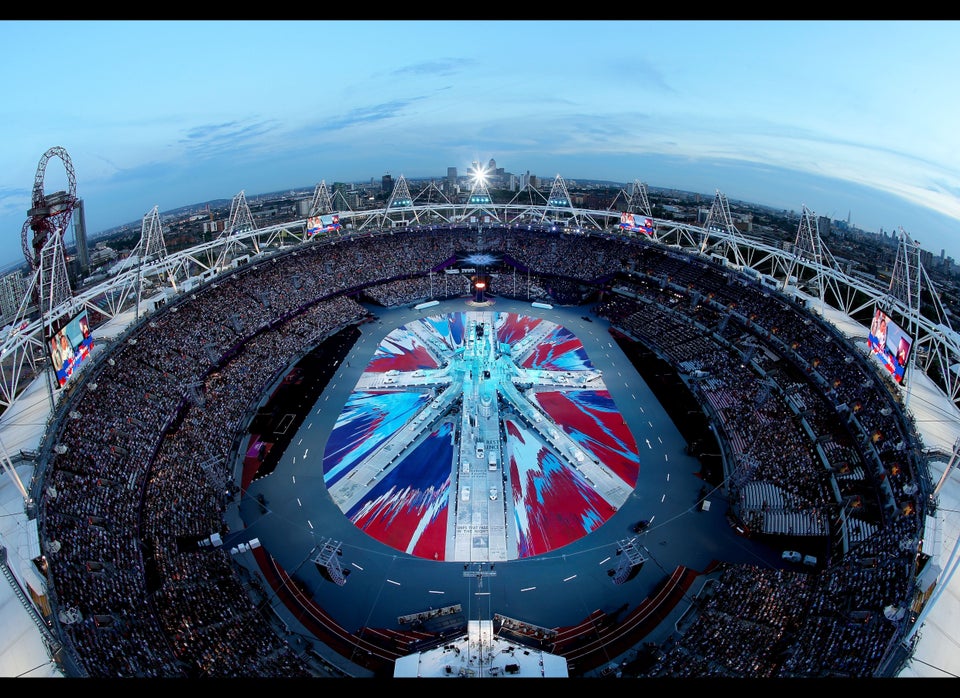 Olympic Closing Ceremony London 2012
Popular in the Community