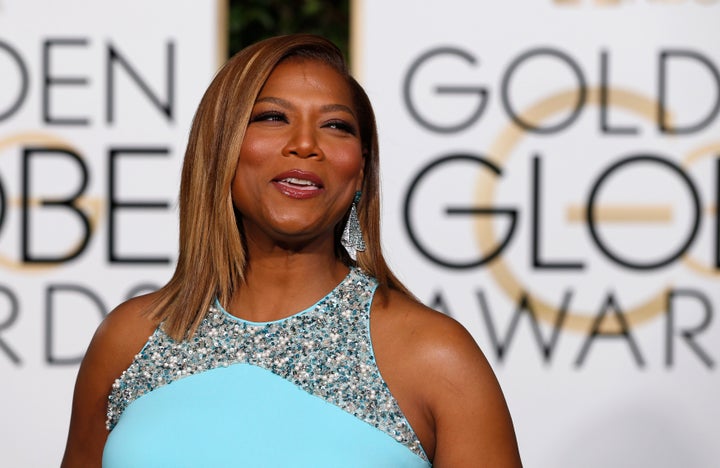 Queen Latifah is one of those rare stars who has been equally successful in both music and film, but rest assured, she's faced her share of challenges along the way. 
In a candid chat with "Black-ish" star Tracie Ellis Ross for InStyle, Queen Latifah said one of her most difficult career decisions was signing on to play Cleo Simms in 1996's "Set It Off." In case you've forgotten, Cleo is one of the film's four amateur bank robbers, and she happens to be a lesbian. 
"When I got the role of amateur bank robber Cleo Sims in 'Set It Off,' I sat down with my younger siblings and told them, 'Listen, I'm playing a gay character. Your classmates might tease you or say negative things about it,'" she said. "'But I'm doing it because I believe I can bring positive attention to the gay African-American community, and I believe that I can do a great job as an actor.' They understood, and when those things inevitably happened in school, they were OK with it." 
Still, the jury's out on whether or not Queen Latifah drew from her own experiences in the role, as the star has repeatedly shrugged off media speculation about her own sexuality. In 2008, she told The New York Times, "I don't have a problem discussing the topic of somebody being gay, but I do have a problem discussing my personal life... I don't care if people think I'm gay or not. Assume whatever you want. You do it anyway." 
Her 2012 appearance at Long Beach Pride in California prompted some fans to assume that she'd use the event to make a statement about her private life. Though Queen Latifah reportedly referred to the crowd as "her people," she later told Entertainment Weekly that she "definitely" wasn't speaking about any matter pertaining to her sexuality. 
"I've never dealt with the question of my personal life in public," she said. "It's just not gonna happen." 
Calling all HuffPost superfans!
Sign up for membership to become a founding member and help shape HuffPost's next chapter