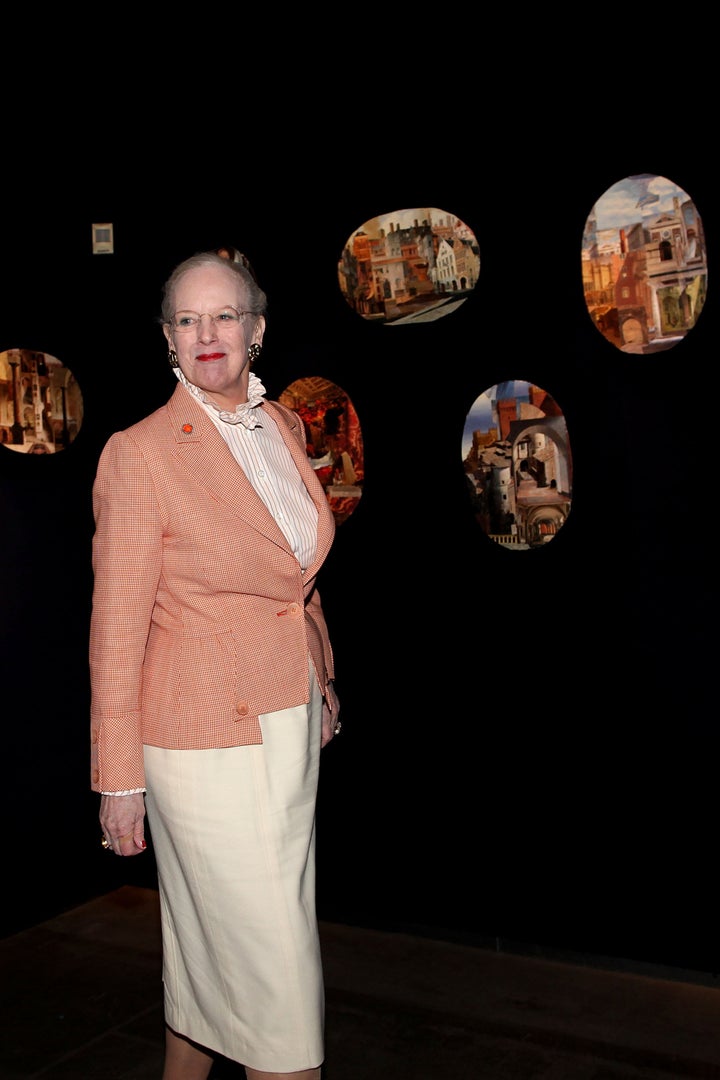 We love Kate Middleton and all, but let's face it: the queen of Denmark is one badass royal.
Queen Margrethe II has not only been ruling the Danes since 1972 (she's the first female monarch of Denmark since the 1300s!), but she's also an accomplished painter and fashion designer. On Friday, she debuted a new exhibit at the National Museum of Rome, which shows the 43 decoupages and 12 dresses she created to be used as scenography and costumes in the 2009 film adaptation of Hans Christian Andersen's "Wild Swans."
That's right, the 71-year-old queen is also a costume designer for movies. SO. COOL.
As it turns out, Her Majesty is actually an accomplished painter who shows her artwork regularly under the pseudonym "Ingahild Grathmer." (Google it!) Some of her paintings were used for the 1977 Danish edition of The Lord of the Rings.
Here are some other interesting facts about Margrethe:
She's reportedly a chain smoker, although she quit smoking in public in 2006.
She designs some of her own clothes, but has also been spotted in Balmain.
She studied at Cambridge, the Sorbonne and the London School of Economics and speaks Danish, English, Swedish, French and German.
The queen took a spin around her exhibit, which will run through September 2012, on Friday, accompanied by Italian president Giorgio Napolitano. Check out the photos of her wearing a lovely peach ensemble (and beaming in front of her pieces!) below. Some of them are downright spooky. (In an awesome way.)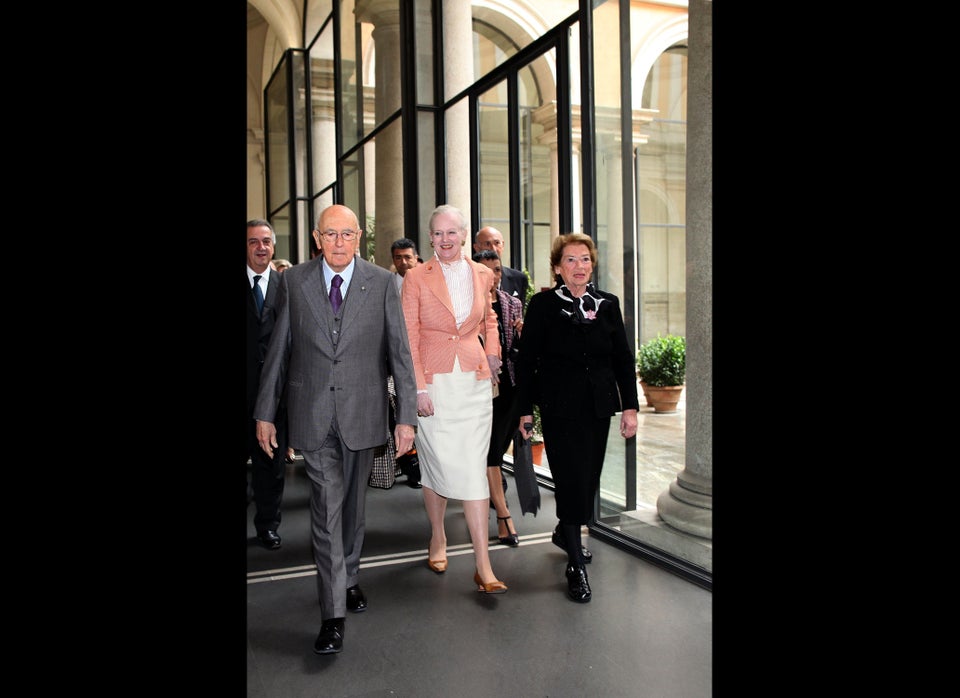 Related