Is Queen Maxima a geek at heart? We're starting to think so, as the stylish royal cozied up to some robot buddies at an event on Friday.
RoboCup 2013, the Netherlands' championship challenge to build a soccer-playing robot that resembles a human, brings together big brains from all over the world. Queen Maxima repped the royals by checking out the competition, even stopping to shake the hand (stem?) of one metal contender.
As for Maxima's RoboCup wardrobe, she chose to wear her favorite beige turban-style hat for the second time in two months. We've seen the queen rock elaborate, tiered headgear often -- and we have to say, we don't hate them. We wonder if Maxima might adapt her wrapped hat and branch out with more colors next!
What do you think of Maxima's robot-ready look?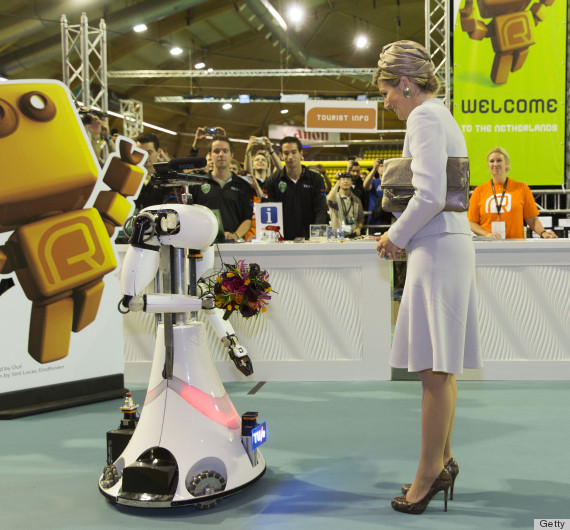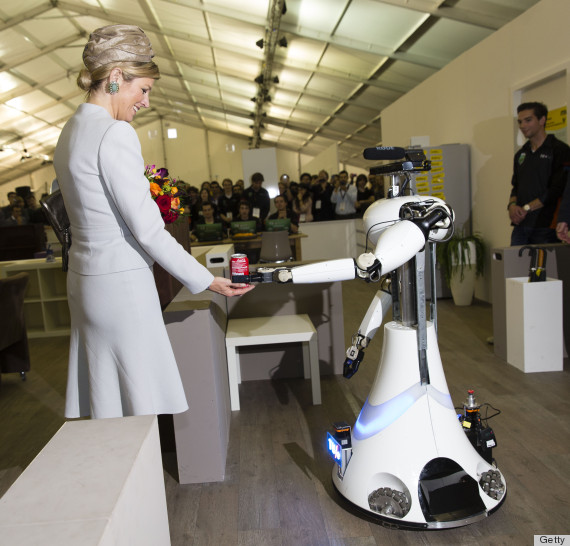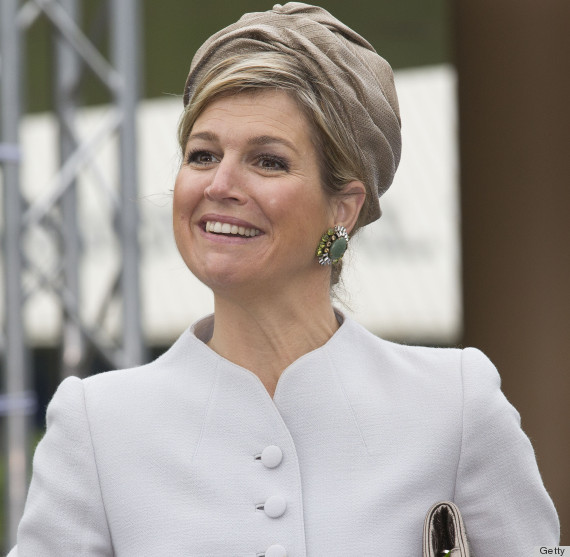 More of Maxima's favorite things: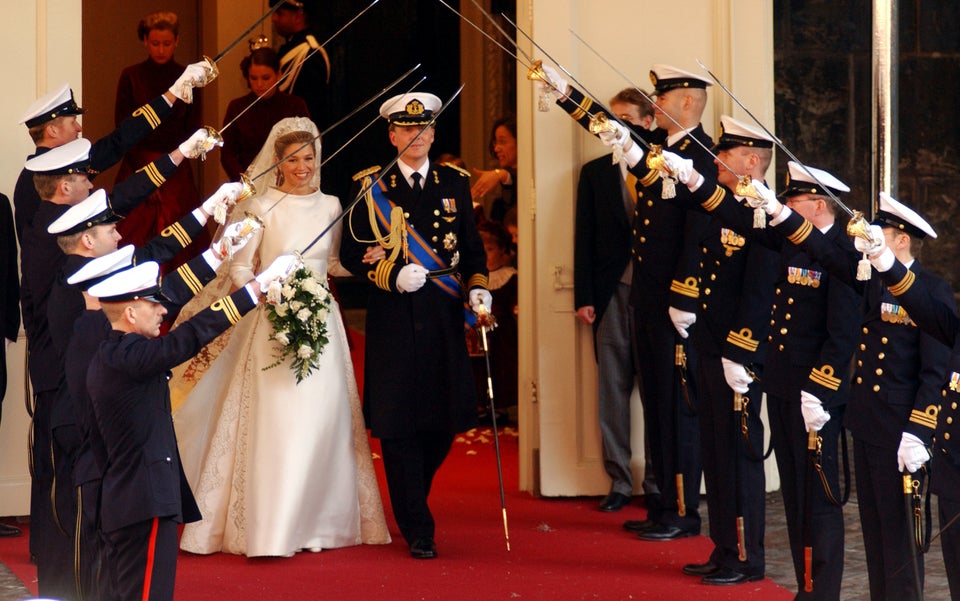 Queen Maxima's Most Memorable Looks
Popular in the Community