The Argentinian export is featured on a special edition of Vogue Netherlands, entitled "The Birth Of A Queen." As we've come to expect from royal glossy covers, the May 2013 cover shot isn't one that Maxima posed for, but rather a revamped photo from a previous glitzy engagement.
And we're totally cool with that. To attend the event in question, a state banquet in 2011, Maxima wore a white Jan Taminiau gown paired with a tiara -- could you get more regal? Plus, we think the 42-year-old royal would approve of Vogue's outfit choice, since she chose another show-stopping Taminiau number for the big Dutch inauguration last month.
Check out the Vogue Netherlands cover and the corresponding state banquet picture below and tell us what you think!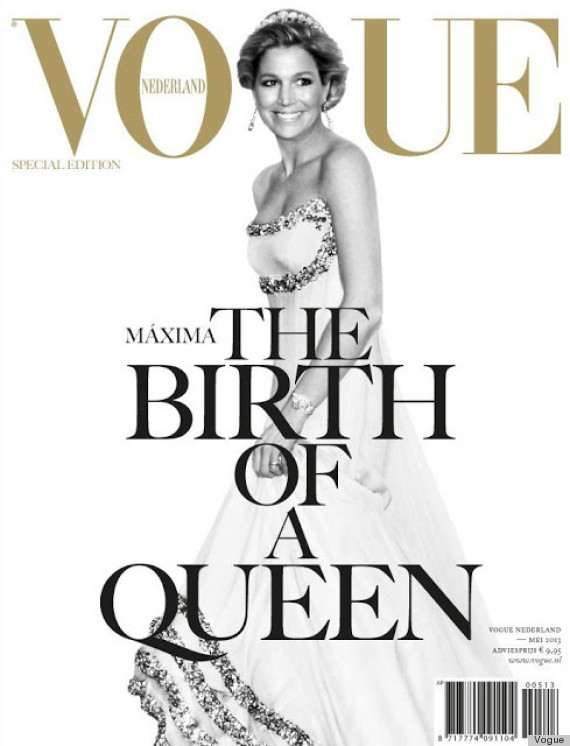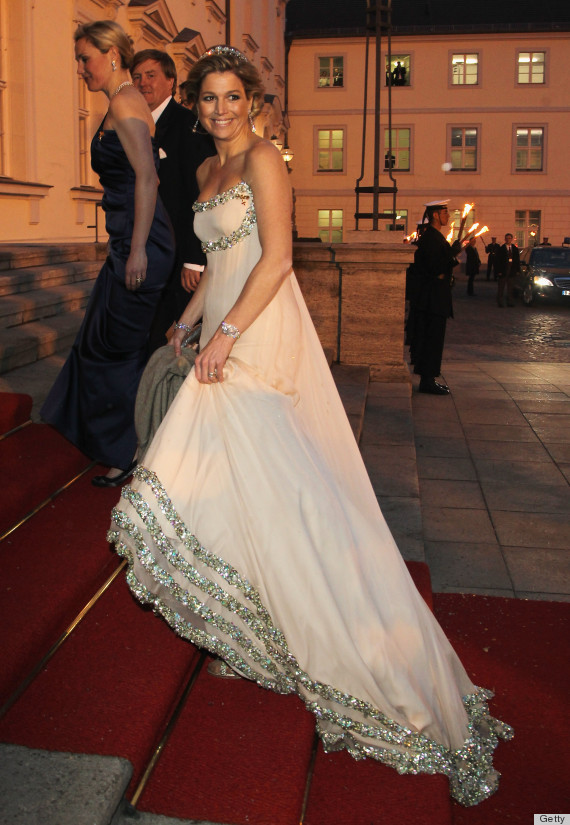 Welcome to the cover star club, Maxima: