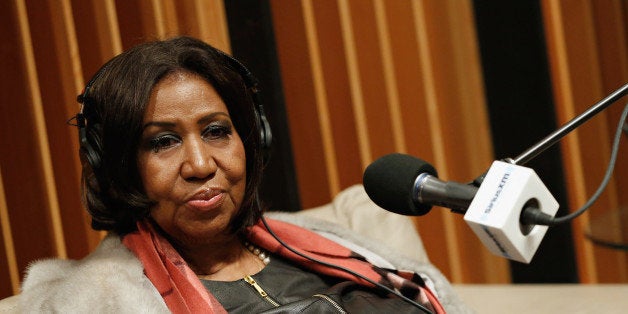 Singers come and go... and then there's Aretha, the undisputed Queen of Soul, still playing to audiences who clamor to hear her iconic hits from the '60s, but know she has always has something more to say musically. Franklin likes to dip into the past, but has no intentions of being a fossilized nostalgia act. After years of skirting rumors of ill health, Franklin is currently touring with tracks from Aretha Franklin Sings the Great Diva Classics.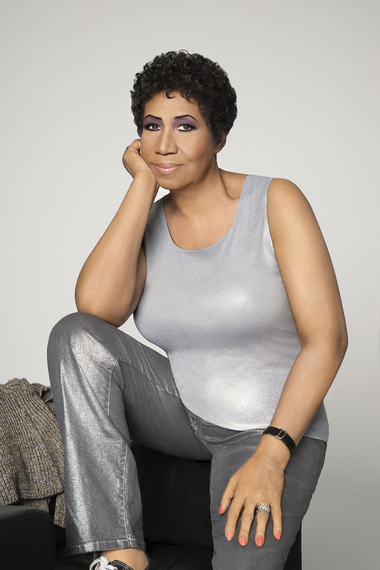 Franklin pulsed onstage to the standing, all but sold out Verizon Hall in Philly Dec. 29, already in strong voice belting out Jackie Wilson's soul classic Your Love Keeps on Lifting me Higher and late in the show, serenading with The Way We Were. In between Franklin illustrating themes from both numbers.
Aretha was intimate with the audience throughout the night and fondly remembered her start in Philly at the famed jazz club Pep's on South Broad St. and expressed appreciation for Philly's gospel legend Clara Ward and radio personalities Mary Mason and Georgie Woods.
At 72, Franklin's voice isn't what it was and she navigates air pockets, raspiness and evaporation points that can still cruise right into her iconic vocal power. The contrasts actually adds to the intensity of the performance. But in performance, Aretha goes for it, full throttle and full-throated. But how many singers half her age lean routinely and heavily on teched vocal pickups and enhancements in their "live" performances?
On her '60s classic I Never Loved A Man The Way That I Love You which stays in lower registers, Franklin can still nail all of the technical signatures and play with it with her indelible artistry. During her '70s hit Oh Me, Oh My (I'm A Fool For You), where there is nowhere to hide vocally, Franklin makes adjustments, in the moment, to fit the musical character of the song. Another vaulted tune, Ain't No Way she gives a full dramatic reading still, acknowledging in appreciation when back-up singer who takes that sustained soprano line.

What other singer her age could do Adele's Rolling in the Deep and make it her own on the David Letterman Show. On this night, it got away from her a little and came off as a little scrambled, but it is great material for her -- its blues hook interlocks with her gospel rasp and she folds in verses of Ain't No Mountain High Enough
One that should be dropped though is her rendition of "Midnight Train To Georgia" she rifled through the lyrics to a Gladys Knight facsimile arrangement not suited to her at all. She turned later hits "Freeway of Love" and one or two others into rote audience participation numbers that made you wish for more musically indelible tunes like Rock Steady. But again, Franklin is gamely changing things up on this tour, trying out new material and mixing up different arrangements of older songs, such as her lusty funk arrangement on Jump to It.
And speaking of gospel, it still brings out the best in Aretha, and she approaches it with more, the call and response phrases sharp and clearly rapturous singing with Gospel stars The Williams Brothers, who flew in just to join her for this concert. She did a few roof raising gospel numbers including Old Landmark on which turned into a musical testifying moment of Franklin's bout with a life threatening illness.
Franklin was with her core band and a ten piece brass section, everything heavily amped and the orchestra needed better equalization to hear the individual players. There was a feedback spike at one point and Franklin said "They didn't pay for that and neither did I." But they are without doubt precision back-up for Franklin, as were her four supporting singers.
The camaraderie between musicians and star is evident. Franklin only played piano on one number unfortunately (she was one of the best singer-pianists in the business for years, with distinct phrasing and tone). Her voice in fact was as clear as an clarion herald for the Christmas song O, Holy Night.
And for an encore~ what else but Otis Redding's Respect that Aretha turned into her enduring theme song. She's got it and we want it, past, present and future.
REAL LIFE. REAL NEWS. REAL VOICES.
Help us tell more of the stories that matter from voices that too often remain unheard.