We get lots of quality British royal time, but what about the chic queens and princesses abroad? Thankfully Queen Rania is out and about these days, spending time with the Duchess of Cornwall in Jordan.
Camilla and Prince Charles (oh yeah, he's there too) are in the midst of a royal tour of the Middle East, kicking off the trip with a three-day stay in Jordan. The trip is intended to bolster diplomatic relations between Jordan and Great Britain, but also gives us the fun perk of checking out what Queen Rania's been wearing lately -- she is, after all, a HuffPost Style fave.
And the Jordanian royal didn't disappoint. For a private dinner in Amman on Monday night, Queen Rania walked in with Camilla wearing a pretty brown and red dress that looked stunningly familiar. Is that not the same two-tone frock that Zara Phillips, Queen Elizabeth's granddaughter and Prince William's cousin, wore last November (with her red bra peeking out)?
By the looks of it, it is... but there's no good way to tell if Queen Rania also boldly bared her undergarments in the low-back dress. We're guessing that's a no.
Check out the queen's lovely evening look compared to Zara's version of it. Which do you prefer?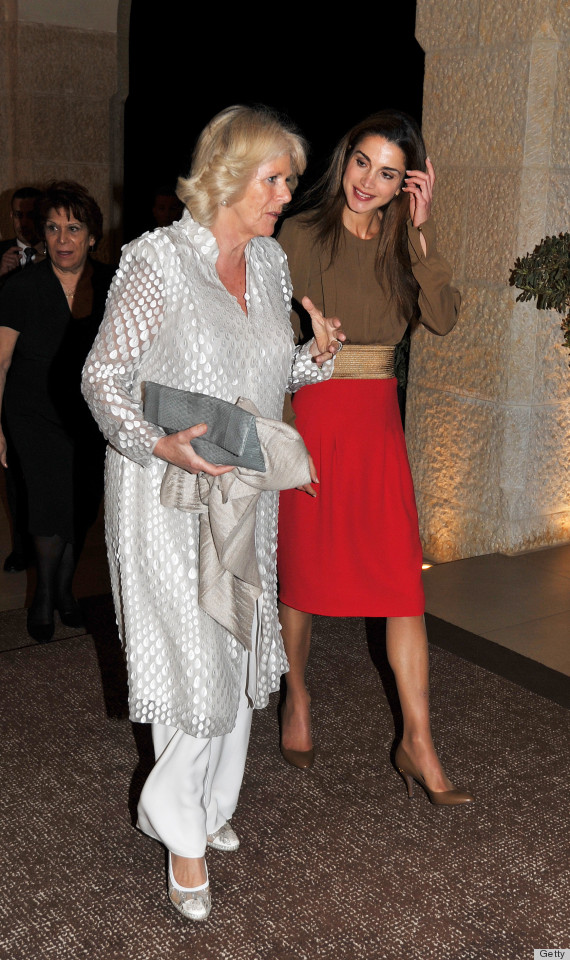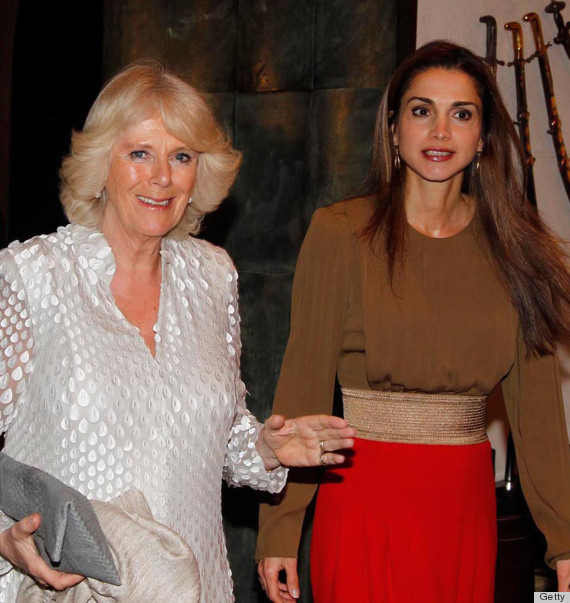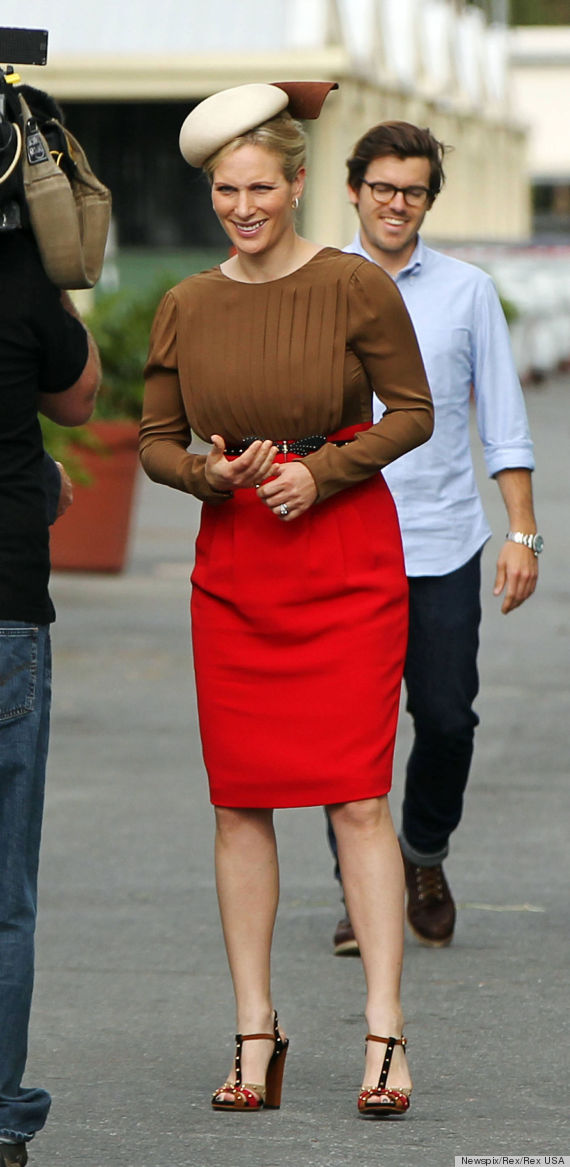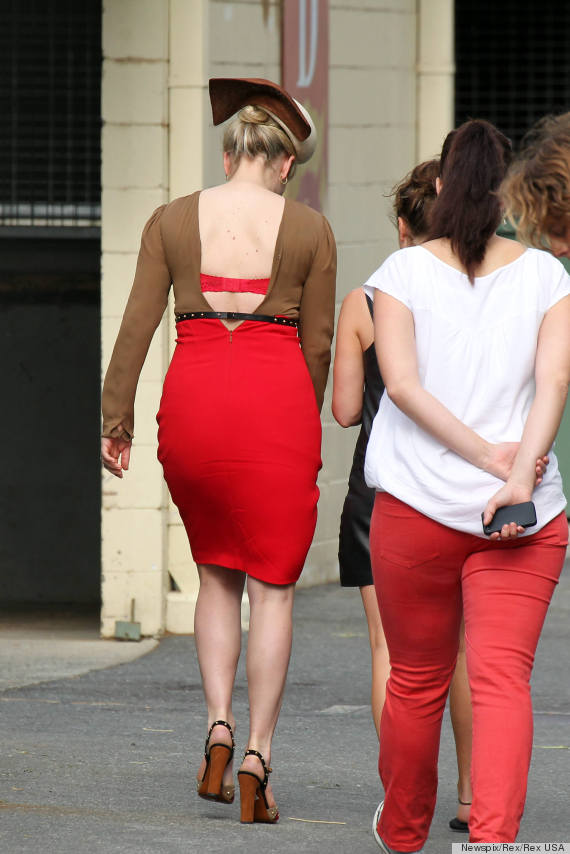 Take a look at Queen Rania's sleek style: