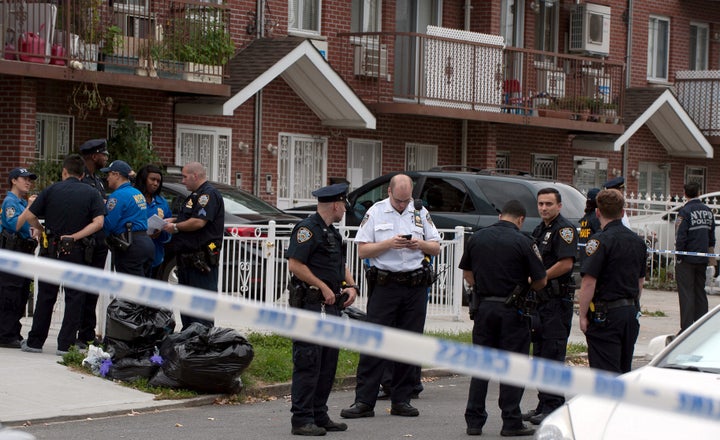 NEW YORK (Reuters) - Three babies and two adults were stabbed at a home-based daycare center in New York City on Friday, leaving one child with serious injuries, police said.
The female worker suspected of carrying out the attack slashed her own wrists, police said. She was in custody and in stable condition.
Police did not have any details on a possible motive.
The unidentified worker, 52, stabbed two girls and one boy, ranging in age from three days old to one month old, as well as a 31-year-old man, believed to be a father of one of the children, and a woman in her 30s, police said.
One of the infants was in serious condition at a local hospital. A bloody kitchen knife and a meat cleaver were retrieved at the scene, according to Sophia Mason, a police spokeswoman.
The incident occurred at a private home in the borough of Queens at about 3:30 a.m. EDT (730 GMT), a spokesman for the New York City Police Department said.
It was not clear whether the daycare provider was open at the time. Both of the adults who were stabbed live at the home, police spokesman Thomas Antonetti. He could not say whether any of the infants were enrolled in daycare.
"The person responsible was an employee," he said. "She does not live there." 
(Additional reporting by Brendan O'Brien in Milwaukee; Editing by Jeffrey Benkoe and Joseph Ax)
REAL LIFE. REAL NEWS. REAL VOICES.
Help us tell more of the stories that matter from voices that too often remain unheard.