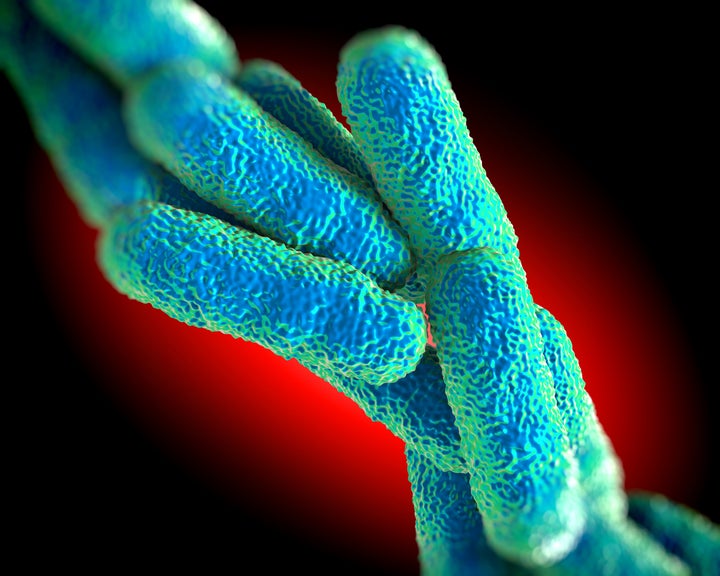 At least 12 people have been hospitalized in Flushing, Queens, with the potentially fatal Legionnaires' disease, the New York City Health Department announced on Tuesday.
The disease, which is spread by waterborne bacteria, is treatable by antibiotics, but according to the Centers for Disease Control and Prevention, about one out of every 10 people who contract the illness will die of complications from it.
Typically, New York City sees between 200 and 400 cases of Legionnaires' disease per year, so the dozen cases do not amount to an outbreak, according to Julien Martinez, assistant press secretary at the NYC Department of Health and Mental Hygiene. "We've had these kind of cluster investigations before, so it's not anything unusual," he told HuffPost Wednesday.
Patients ranged in age from the early 30s to the late 80s. Seven people have already been released, and the five remaining hospitalized patients are expected to recover, Martinez said.
Two more cases are being investigated as potentially part of the cluster, the city said.
Legionnaires' disease is not transmittable from person to person, but is instead spread through water contaminated with Legionella, the bacteria behind the disease.
"A person acquires Legionnaires' disease from mist," Martinez said over email on Tuesday. "Most cases of Legionnaires' disease can be traced to plumbing systems where conditions are favorable for Legionella growth, such as cooling towers, whirlpool spas, hot tubs, humidifiers, hot water tanks, and evaporative condensers of large air-conditioning systems."
The health department is urging Flushing residents exhibiting flu or pneumonia-like respiratory symptoms of the disease ― fever, cough, chills and muscle aches ― to seek immediate medical attention. Symptoms appear two to 10 days after exposure.
"As with our previous Legionnaires' disease investigations, we are in the process of investigating the source of the cluster and are working with building owners in the area to rapidly test and clean cooling towers," Health Commissioner Dr. Mary T. Bassett said in the city's press release.
Health Department representatives handed out flyers and answered questions at subway stations and senior centers Tuesday night and plan to do so again Wednesday night during rush hour, Martinez said.
According to the CDC, about 6,000 cases of Legionnaires' disease were reported in 2015. There is usually an uptick in the summer and early fall.
Middle-aged and older people are most susceptible to the disease, especially those with chronic lung disease, weakened immune systems or who are cigarette smokers.
"We're taking every precaution to make sure people don't get sick and they're aware," Martinez said.