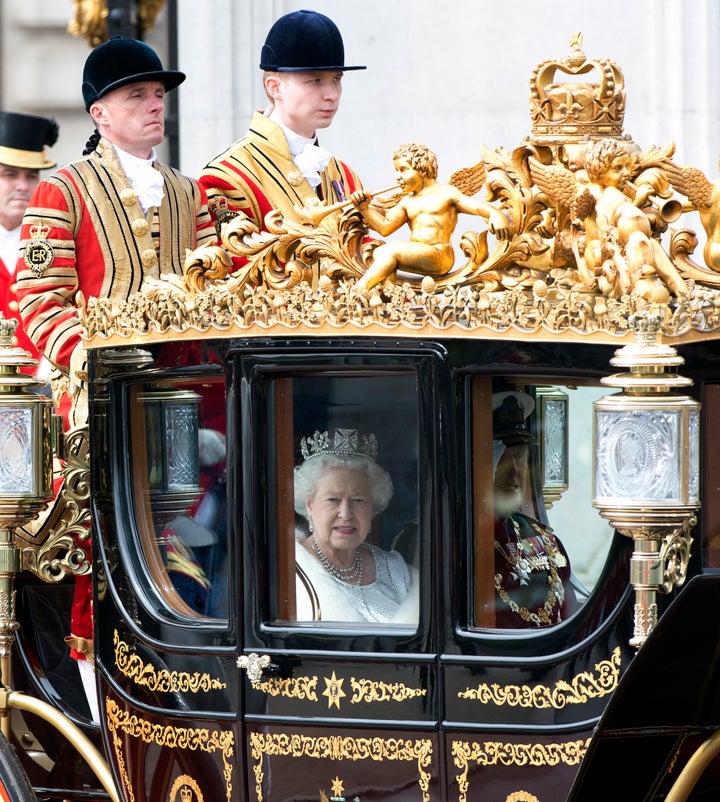 And on to the style: because this was a very formal occasion, Her Majesty got to don a variety of crowns, including the Imperial State Crown containing -- are you ready? -- 2,868 diamonds, 273 pearls, 17 sapphires, 11 emeralds, and 5 rubies.
Her Majesty paired the crown with a cream ceremonial dress and a fur stole. She also arrived from Buckingham Palace via horsedrawn carriage, making for quite the photo opp.
Check out photos of the queen's lavish ceremony below, and watch a short clip of her big speech.