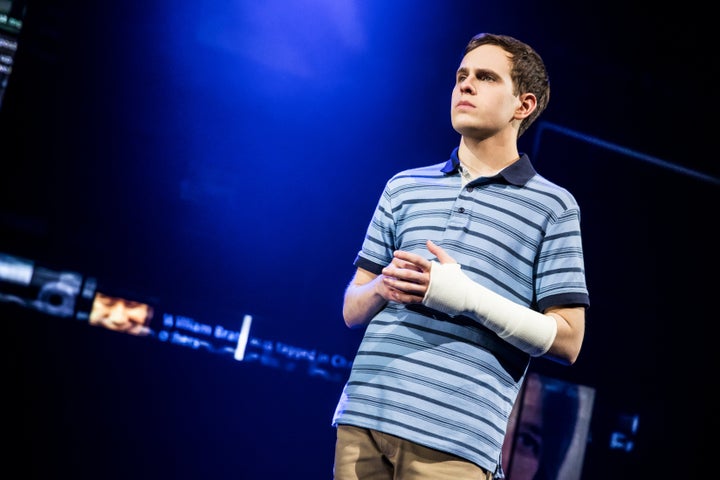 "Dear Evan Hansen" is a cultural phenomenon.
Few Broadway musicals in recent memory have achieved such a far-reaching impact across a diverse array of audiences. It's a show that brings people together from all walks of life, and provides a poignant commentary that rings cuttingly for the digital age.
"It's been something that really kind of caught us all by surprise, to be honest," Steven Levenson, who wrote the book for "Dear Evan Hansen," told HuffPost. "I mean you don't, or at least I don't, start off trying to write something that has universal appeal, you know?"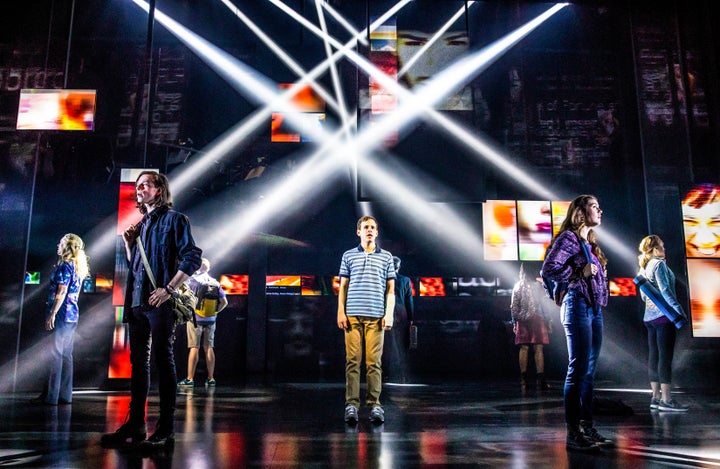 In the show, Evan Hansen ― a role originated on Broadway by Tony Award winner Ben Platt, and currently played by Taylor Trensch ― is a senior in high school who struggles with extreme social anxiety. After something horrible happens to one of his classmates, Hansen finds himself telling a lie that eventually has monumental implications ― and goes on to shape his life and the lives of the people around him in an extreme way.
With music by Benj Pasek and Justin Paul, "Dear Evan Hansen" is a show full of complicated emotions that uniquely tells a story of public grief and mourning in the digital age. It's also a show that has struck a chord with a number of audiences ― including the LGBTQ community.
While Hansen isn't portrayed as gay, the set of struggles the character navigates as an outsider and complex themes of the show seem to have resonated in a remarkable way with queer people.
For Levenson, part of this conversation centers around how the show grapples with mental health, an issue that disproportionately affects queer people.
"Emotional disorders, like depression and anxiety are so staggeringly high right now. And suicide among especially trans youth is scarily high," Levenson said. "And so I do think that that has something to do with it.
"It's a show that really goes to that place where you see what would drive someone into just that place, where they think that they want to give up and they don't," he continued. "So I think that it definitely speaks to that struggle, and struggling with the voice in your head ― I don't mean that literally, but the voices of negativity, and the voices of exclusion, and ostracism. I think that's something that queer youth especially can identify with and recognize."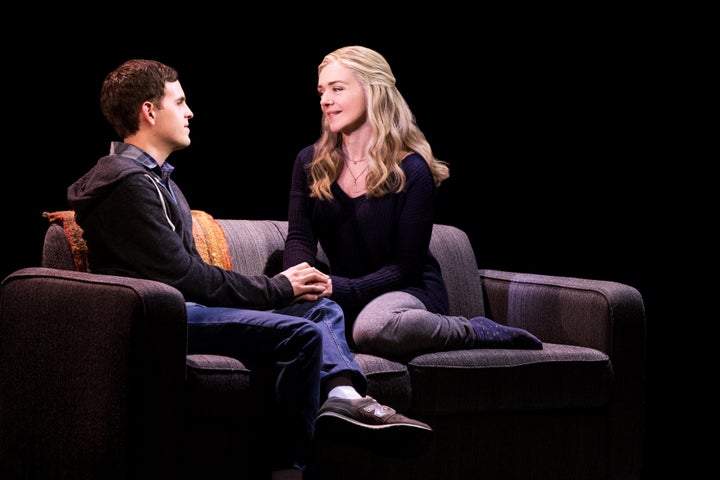 Strikingly, a number of actors who have played Hansen during its Broadway run openly identify as gay. This could have, perhaps, informed the way these men brought their own journeys to self-acceptance to the way they approached the character.
For Levenson, the casting of gay actors to play the character of Hansen was never intentional.
"It's such an interesting thing. It's not something that we consciously set about to do," Levenson said. "We discovered that what we were looking for in this part more than anything was a sense of vulnerability, and a sense of somebody who has some emotional scar, and whether it's true or not, sometimes actors carry that whether it's real or not.
"But there is something about the actors that we've had," he continued. "They feel like people who have struggled with accepting themselves. There's like a certain sadness about them, and a certain, like, an old-soul quality."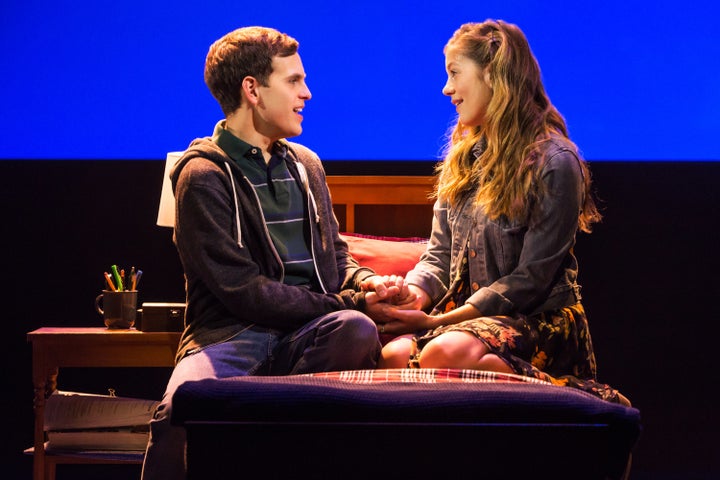 Within all of this, much of the queer appeal of "Dear Evan Hansen" likely has to do with the outsider mentality, the struggle to find your place in a world that doesn't feel designed for your survival. While the journey to self-acceptance is certainly a universal one, the overwhelming feeling of being wired differently from those around you ― while yearning for love and acceptance ― is an emotional head space that LGBTQ people can identify with.
"The thing that I know has been the most rewarding, and the most gratifying, is feeling like people see themselves in this story, and see themselves in these characters," Levenson said. "And that they find something in this story and in these characters that gives them the strength that they might not otherwise have had. And that's something as an artist that you never expect to happen or plan to happen, and it's really pretty magical."
Clarification: This piece has been updated to reflect more accurately the casting history for the role of Evan Hansen.
Calling all HuffPost superfans!
Sign up for membership to become a founding member and help shape HuffPost's next chapter