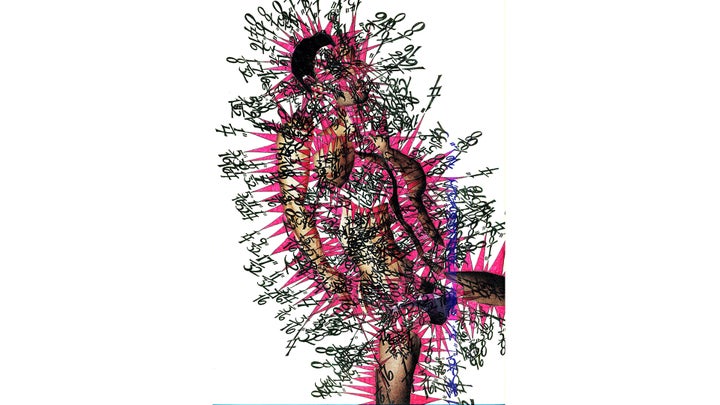 Queer Califas: LA Latinx Art—a must-see art exhibit in West Hollywood's Plummer Park Long Hall—closes this Sunday at 1pm with a special event: A tea party hosted by photographer and pioneering queer artist Rick Castro. Curated by Ruben Esparza, Queer Califas continues "WeHo Artes," West Hollywood's celebration of the Getty Institute's Pacific Standard Time LA/LA initiative with a multi-disciplinary, multi-generational show featuring LGBTQ artists who call California home.
Esparza, the founder of the Queer Biennial had curated a smaller queer Latinx art show earlier this year at LGBTQ Center, says:
There is a thread that connects Latinx people. It is a strong soulful link, which is indelible. A lineage that carries the rhythm of varied cultures…Many Queer Latinx artists respond to the current pointed political moments or continue in their varied art practices moving beyond identity, place, or zeitgeist. A shared history connected through common language(s)—all taking a part in a queer cultural awakening with a surging desire to tell their stories.
The artists in Queer Califas explore and expose gender, love, community, politics; the the past, present, and future of queerness with expressions that are as individual as the creators, while weaving and layering their shared consciousness.
The closing tea party with a $10 admission that covers beverages and and "sweeties," is a continuation of Rick Castro's glamorous tea salons, elegant, giddy afternoons long a part of queer culture.
Queer Califas: Through December 9. Long Hall in Plummer Park, 7377 Santa Monica Blvd., 90046. Open daily 1 to 7pm. Closing tea party reception December 9 at 1pm, $10. Includes refreshments.
Queer Califas artists: Laura Aguilar, Marcel Alcala, Maritza Amezcua, Enrique Castrejon, Rick Castro, Ben Cuevas, Gregorio Davila, Diego Eduardo, Cleonette Harris, Carolina Hicks aka SBTL CLNG, Rigo Maldonado, Roy Martinez aka Lambe Culo, Miguel Angel Reyes, Angelo Alessandro Rodarte, Manuel Rodrigues aka Sad Boy, Daniel "Chino" Rodriguez, Joey Terrill, and Rommy Torrico.
Queer Califas: LA Latinx Art is presented with the support of the City of West Hollywood's WeHo Arts program.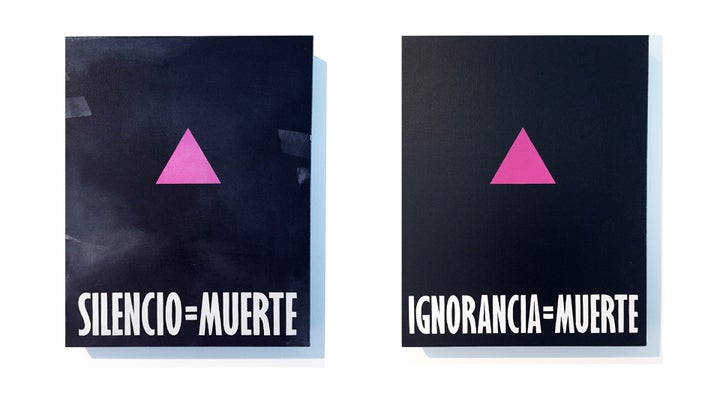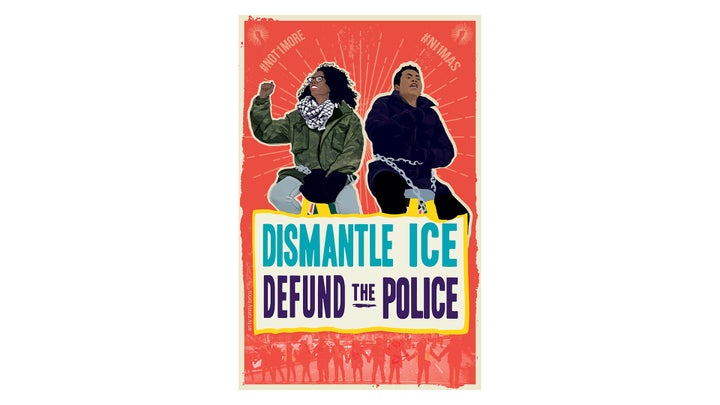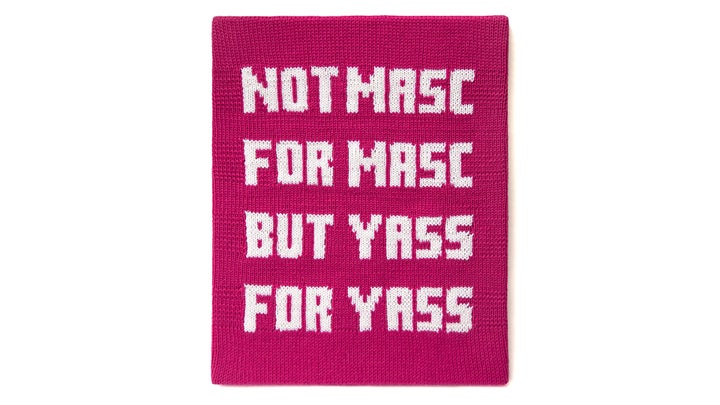 Calling all HuffPost superfans!
Sign up for membership to become a founding member and help shape HuffPost's next chapter