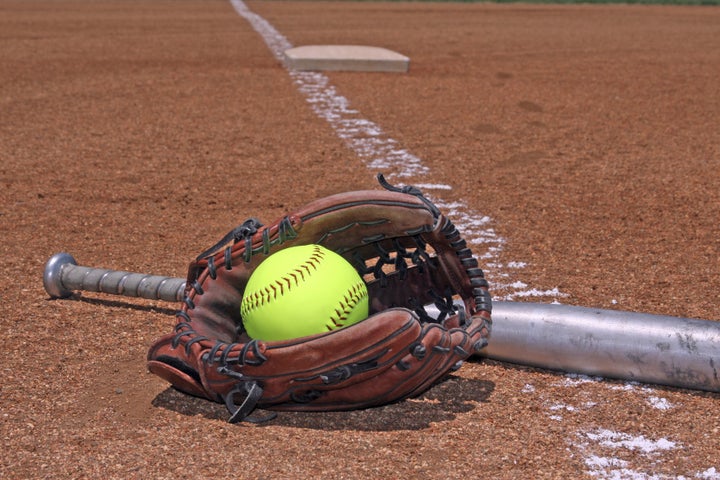 A lesbian softball coach for a Michigan Catholic school was forced to resign after her employer found out she wanted to get married.
Kristen Nelson, a coach at West Catholic High School for five years, revealed on Friday that a "parent concern" about her relationship with her girlfriend had recently provoked a series of "unpleasant" conversations with school administrators and the Roman Catholic Diocese of Grand Rapids. Nelson said that the Catholic leaders made it clear that if she got married, she wouldn't be able to continue coaching for the school.
So Nelson decided to resign. 
Nelson, a 2008 graduate of West Catholic High, said that she "always wanted and intended to give back to the community I came from, a community my family and I have always loved and supported." 
She added that she doesn't believe her sexual orientation has ever hindered her ability to coach her team, but, "unfortunately, leadership does not agree."
In a Facebook post published on Sunday, West Catholic High claimed its leaders were "saddened and disappointed" by Nelson's resignation, "especially this close to the softball season."
"When someone is living outside of Church teaching or participating in behavior not in line with Church teaching and makes it known publicly, they cannot fulfill their primary mission to lead by example," the message read.
The school insisted that it was not "judging" Nelson by enforcing Catholic teaching on same-sex marriages and said that the coach was still a "welcome and beloved member of our community." 
The administrators said it was Nelson's planned "public act of same-sex marriage" and not her "same-sex attraction" that stood in contrast to Catholic teaching. "Same-sex attraction" is a phrase commonly invoked by conservative religious groups to attack queer relationships by creating a distinction between feeling attracted to someone of the same sex and acting upon those feelings. 
"The teachings of the Church are written for happiness," the statement read. "This issue is about love and wanting what is best, not necessarily in the immediate moment, but for a lifetime."
HuffPost's requests for comment from West Catholic High were directed to the Diocese of Grand Rapids. Annalise Laumeyer, director of communications for the diocese, refused to confirm whether Nelson was a paid employee of the school or discuss how the diocese learned about the coach's upcoming marriage. 
In a statement, the diocese said that its leader, Bishop David J. Walkowiak, was "grateful" to the administrators at West Catholic High School for standing by the teachings of the Roman Catholic Church. 
"As a mission of the Catholic Church, Catholic schools are places where students come to learn and know the Church's teachings, one of which is the definition of marriage as a union between one man and one woman," the statement read. "For this reason, Catholic school administrators, teachers, or staff members that persist in public acts that are contrary to Catholic teachings disqualify themselves from the opportunity to continue in their leadership role within a Catholic school." 
On Facebook, Nelson's girlfriend, Maria Roberts, was critical of how the school treated her partner, saying that "this is not how God would treat someone."
"Your students will remember this, their parents will remember this," Roberts wrote on Facebook. "The players will remember how you pushed away their coach, how you ripped a role model from their lives, how you made it clear that you may preach love but contradict yourself time and time again."
Calling all HuffPost superfans!
Sign up for membership to become a founding member and help shape HuffPost's next chapter
BEFORE YOU GO
PHOTO GALLERY
13 Women Mystics Who Helped Shape Christianity