For decades finding representation of the lesbian, gay, bisexual and transgender (LGBT) community in Hollywood that didn't rely on cliches, stereotyping or violence seemed like an impossible task.
As a result, Kriti Kaur, who drew the illustrations, reimagined eight films by turning iconic cinema opposite-sex couples into queer couples. These striking images raise the question: What would all of our favorite Hollywood references mean to our culture as a whole if queer people had been as present as non-queer couples in film and television?
1. "Casablanca"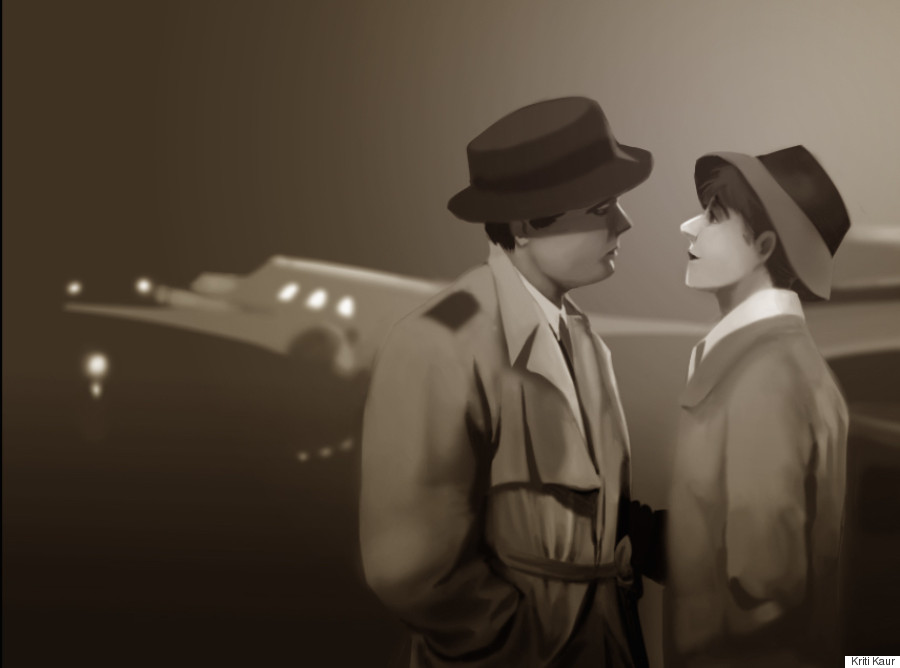 2. "Clueless"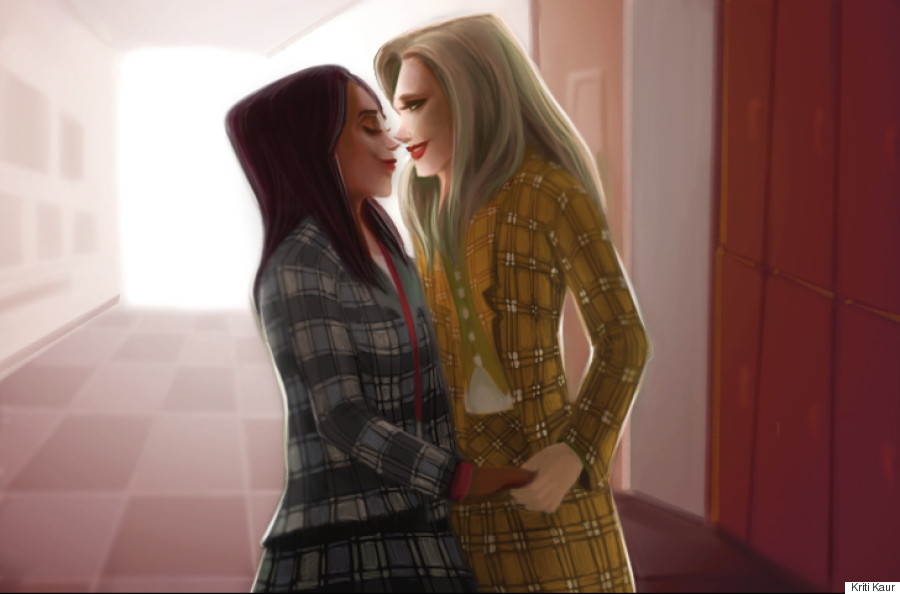 Kaur came up with the idea for these images after thinking about a way to portray the universal nature of love, no matter what one's sexual orientation or gender identity may be. She told HuffPost Gay Voices, "I came up with this when I was trying to brainstorm ideas about portraying the concept of love and how it stays the same regardless of people's gender identities. And I do think that when people think of love, they look back to these famous films that showcase how powerful and amazing it can be. Recreating those moments with LGBT couples just made sense!"
Check out the rest of the images below.
3. "Dirty Dancing"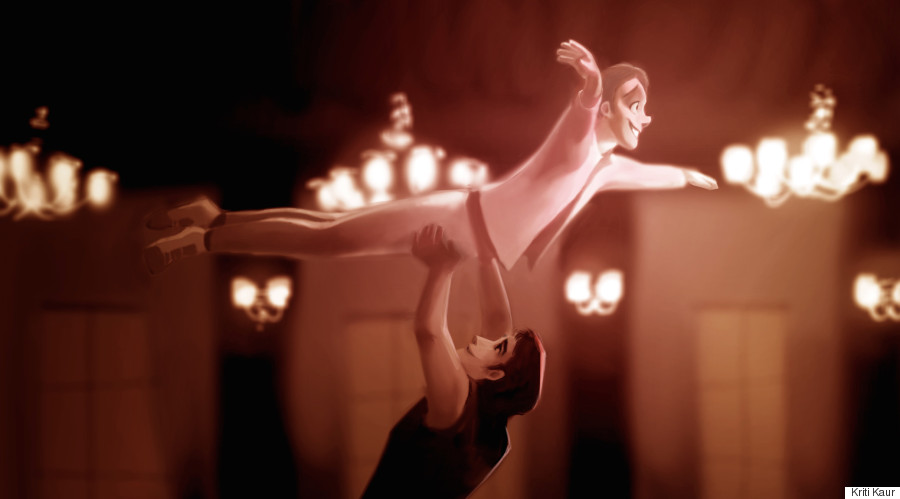 4. "Grease"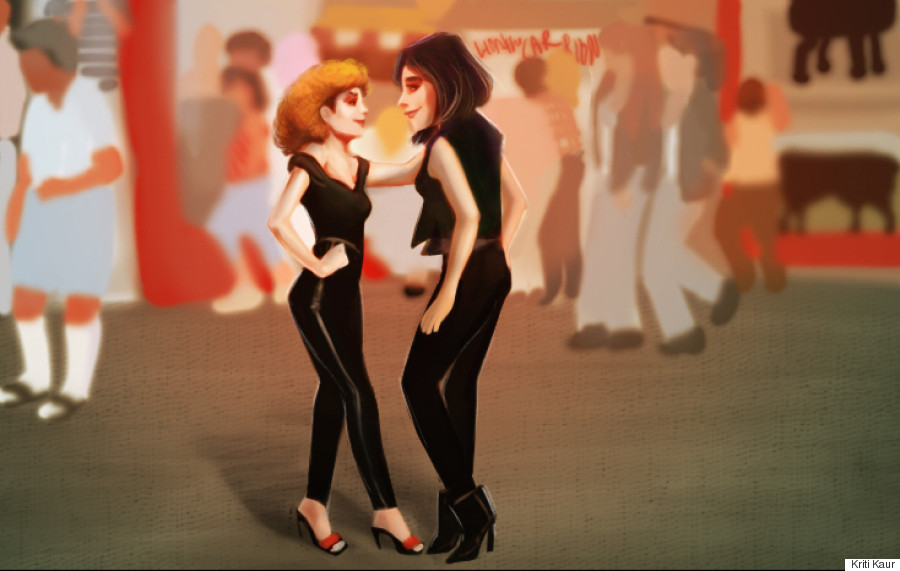 5. "Love Actually"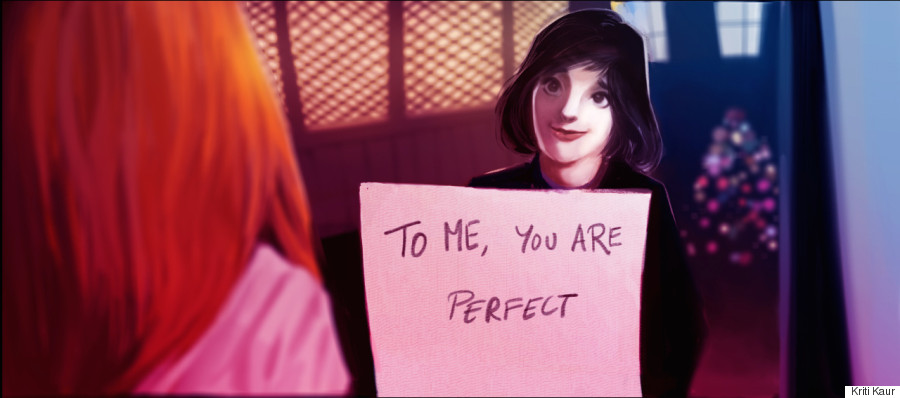 6. "Pretty Woman"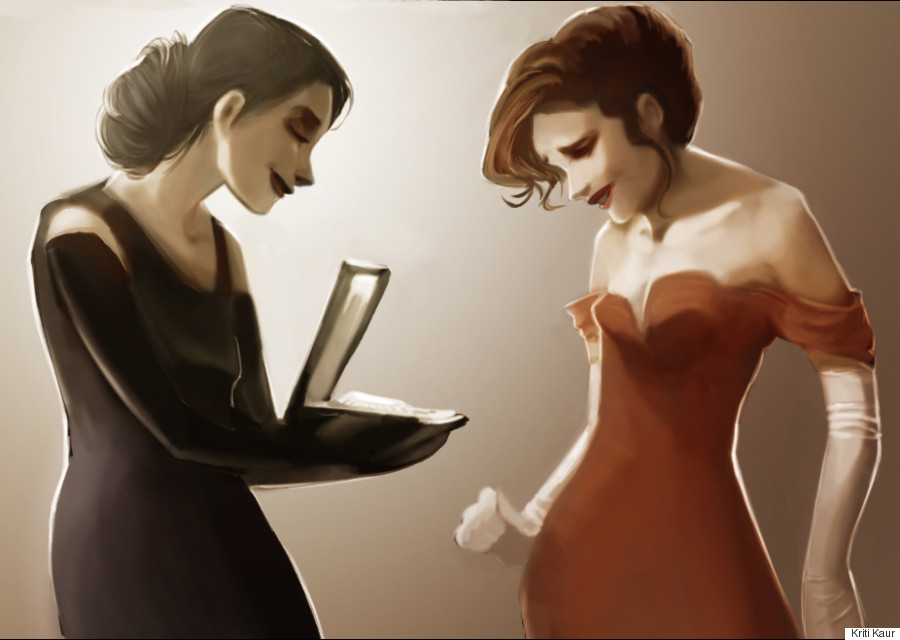 7. "Titanic"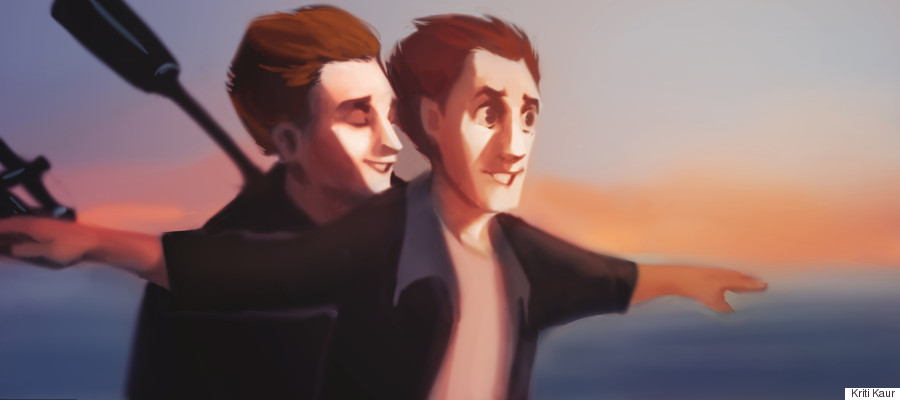 8. "It's A Wonderful Life"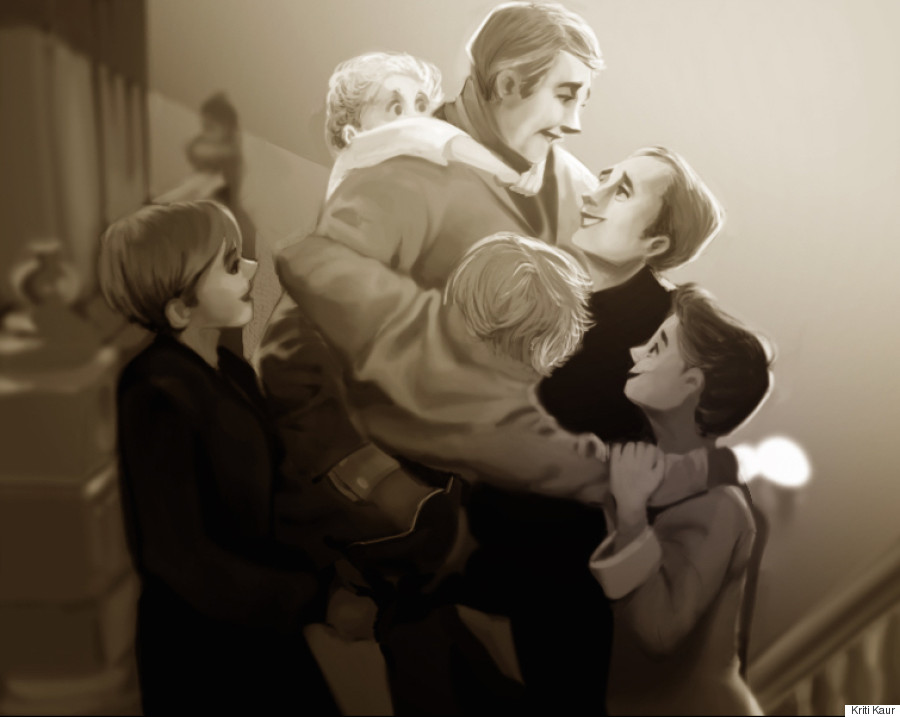 Before You Go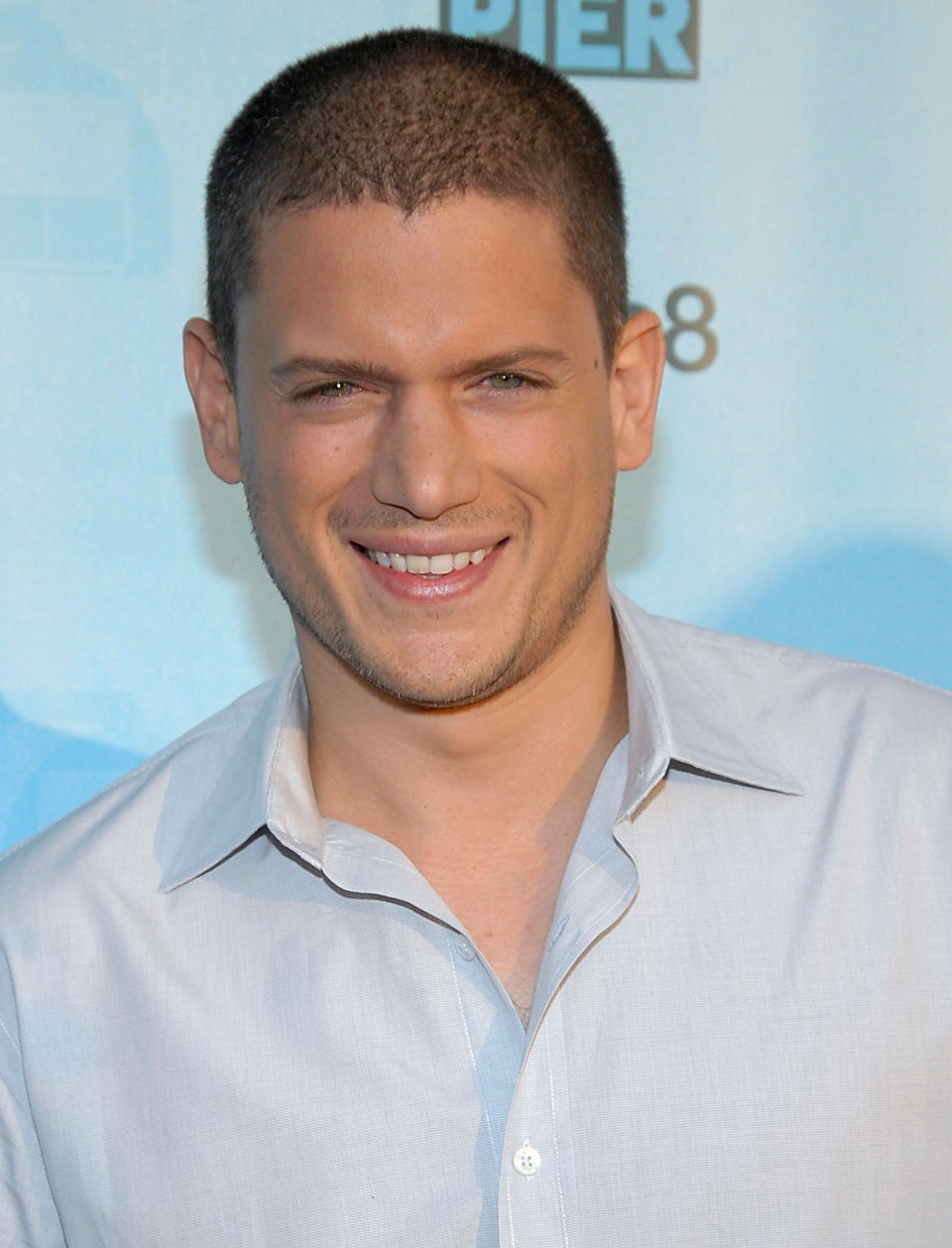 Celebrities Who Have Come Out As LGBT