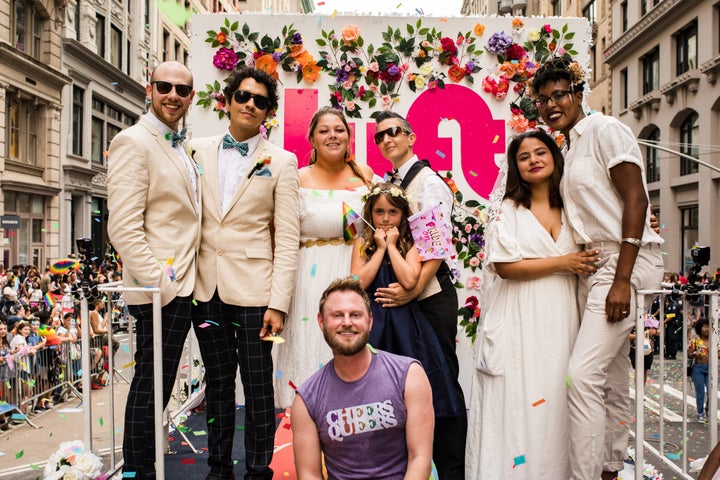 " Queer Eye " star Bobby Berk helped not one, not two, but three couples' dreams come true when he officiated their weddings during New York City's Pride festivities.
The design guru appeared Sunday on a Lyft-sponsored Pride parade float, where he oversaw the nuptials of Andrew Pharis and Guillermo Irias, Toni Botticelli and Melissa Ricker, and Shakarah Dean and Angelina Bowkett. Lyft reportedly pre-selected the three couples, all of whom hailed from New York, but didn't introduce them to Berk before the June 24 event in an effort to maintain the surprise.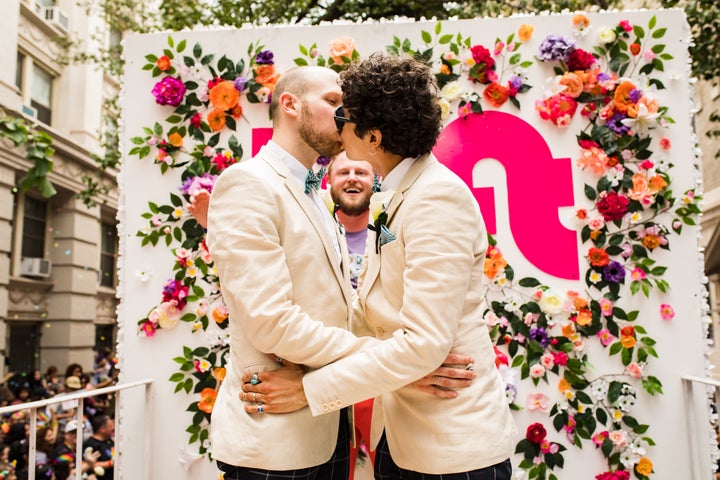 Berk told People he "jumped right onto the float" when Lyft approached him about the idea.
"It's always been something that I thought would be very special to do," he said. In a separate interview with Out magazine, he added, "I thought this was a great way to give back to our community ... These three couples getting married, with tens of thousands of their 'chosen family' of witnesses is beautiful."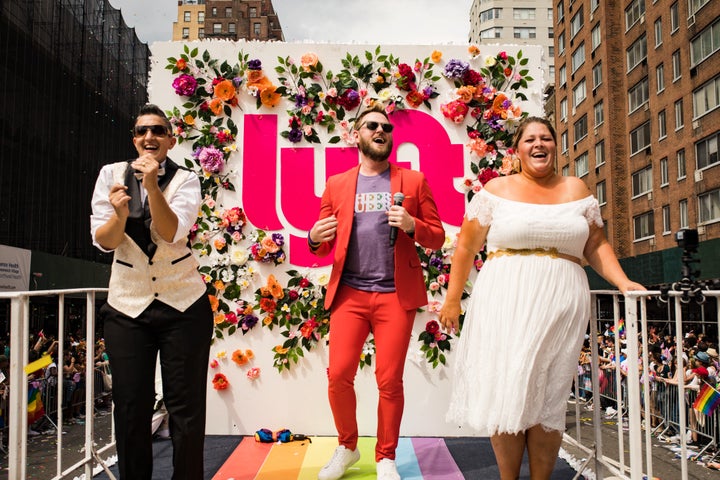 Berk's own wedding was not quite as public as the three couples' celebrations. He tied the knot with his now-husband, Dewey, in an intimate ceremony officiated by a close friend.
"We've been together for 14 years, we've been married for six; as soon as it became legal to get married, we got married, so he was pretty confident that I'd say yes," Berk told People. "Personally, I loved that we had a friend do our marriage because I absolutely wouldn't have wanted somebody from a religious organization performing my wedding, nor would I have wanted it in a religious dwelling. I love the fact that we're able to marry these couples on a float on the most accepting and inclusive day in the freaking world."
Berk said he sees LGBTQ couples' right to marry as "one of the things I have the most pride of in the world."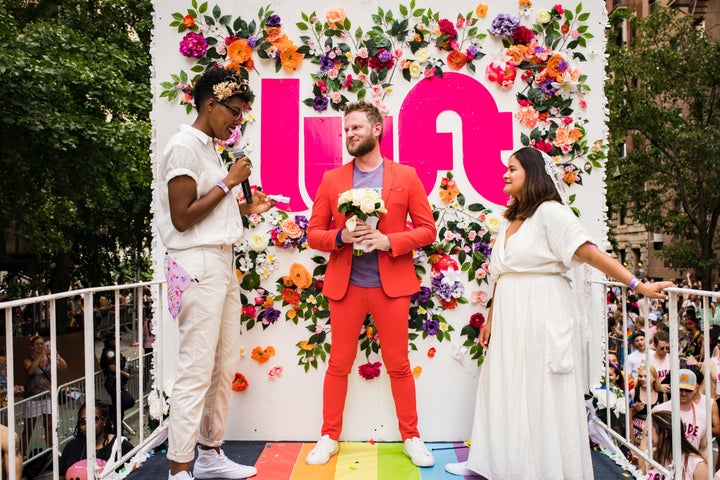 "I am choosing to express myself in showing the world that gay marriage can be just as normal as anything else — not that getting married on a float is normal — but that gay couples are just the same as everyone else," Berk told Out.
"We've been shut out and discriminated against our whole lives, so we have the opportunity to take control of our situation and welcome everyone."
Popular in the Community