Netflix's "Queer Eye" reboot is tackling issues of masculinity, sexuality and race in a way mainstream television often overlooks.
In an episode titled "To Gay or Not Too Gay," Karamo Brown, one of the five hosts of the show, helps a black man come to terms with his sexuality in an emotional makeover.
Brown sits down with AJ, who claims to be the "straightest gay guy in Atlanta," to discuss the specific problems he faces as a closeted gay black man. AJ, who never got the chance to come out to his father, expresses how these issues pressure him to maintain a hyper-masculine representation of black manhood.
"My dad always acted a certain way, and it sort of translated to me," AJ said. "I feel like I need to put up the traditional front."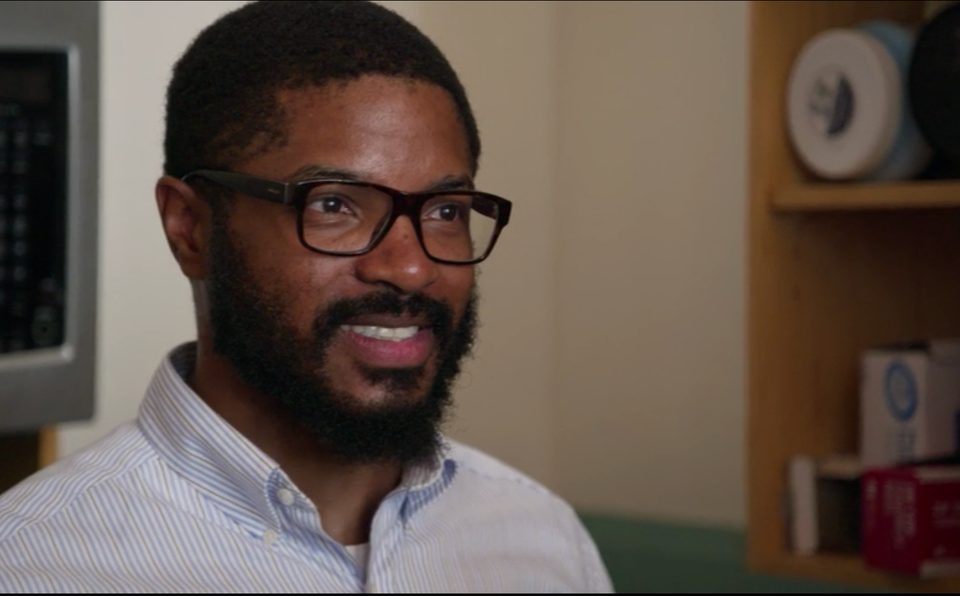 Queer Eye
In this short clip, AJ processes the struggles of balancing his racial and sexual identities. Karamo eloquently sums up why AJ feels so apprehensive about coming out.
"Not to say about other communities, but especially in the black community, we walk through the world already as black," the host said.
Karamo said that there are "strikes" or challenges against those who carry multiple marginalized identities. And for black people, being queer is to take on another precarious "strike."
For black men, these moments often mark an imposed pressure to uphold the myth that masculinity and queerness cannot coexist, which kept AJ from coming out.
Karamo assured AJ that their identities are valid in all of the best ways, summing it up in one short message to all queer black men struggling to come out.
"Do not let that fear hold you," he said. "You are the epitome of what it is to be a strong, beautiful black gay man."
Check out the exchange in the video above.
CORRECTION: An earlier version of this article included a typo in the name of the episode. It was called "To Gay or Not Too Gay."
Popular in the Community