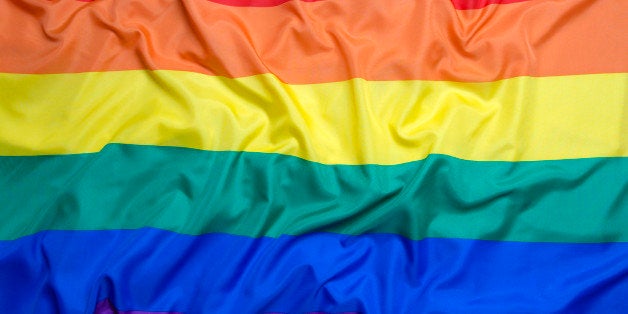 Like so many others, I mourned the loss of 49 queer, Latinx lives and the harm caused to over 50 others at the gay club Pulse in Orlando, Florida this month. There are no words to express the grief, anger, sadness, rage, fear and anxiety that I have felt since. This community was targeted in part because of a piece or pieces of their identity, pieces I share as a transgender individual, and in queer fashion, I mourn for family I never got the chance to know.
But alongside my grief, it's important to recognize that I'm not of the community that was most directly impacted. The gunman targeted Pulse on Latin night; most who lost their lives were Latinx people of color--many of them were of Puerto Rican descent. Even within the queer community I have privilege. My whiteness and perceived maleness keep me safe(ish) when I'm walking down the street or interacting with a stranger in public, but neither keeps me safe at pride parades, in gay clubs or any club where my legal ID is necessary, or in public restrooms, restaurants or the workplace, depending on which U.S. state I'm in. As of March of this year, I can still legally be fired in 21 states for no other reason than I'm a transgender individual.
For queer and trans individuals nationwide, especially queer and trans people of color, safety from discrimination, harassment, violence and death is not a guarantee. Nor are other basic human rights. The New York Times recently reported that "L.G.B.T. People are More Likely to be Targets of Hate Crimes," and rates of unemployment, homelessness, poverty, HIV/AIDS, substance abuse, sexual abuse and assault are significantly higher within LGBTQ communities. Living in a world of unacceptance, discrimination and fear, mental health concerns within the LGBTQ community are worrisome; 41 percent of trans and gender nonconforming individuals attempt suicide (compared to 4 percent of the general population). Life expectancy for trans women of color is only 35 years.
As queerness has become more visible in the public eye, backlash has intensified, targeting those already most at-risk (namely people of color, and especially trans women of color). And now, politicians--when they're not tweeting that those murdered got what they deserved--want to use what has arguably been the most visible tragedy in the queer community to rally around Islamophobia (as if being queer and being Muslim are mutually exclusive and as if being Muslim and dangerous are one and the same). Regardless of the extent to which the Pulse shooter, Omar Mateen, was tied to the Islamic State and its ideology, he was born and raised in the U.S. That which allowed him to do what he did was not religious extremism. It was the homophobia, transphobia, racism and toxic masculinity that invade every space in our lives in insidious ways--including spaces like Latin night at the local gay club.
Less-bigoted politicians have offered thoughts and prayers; many in the Democratic Party have rallied around new gun legislation. Sure, national conversations about guns are important. But how does this protect queers who are homeless because their families are unaccepting? How will that benefit trans people experiencing depression when almost 20 percent have been denied service by a medical professional? More importantly right now, where are the voices telling the queer, Latinx story that must be central to the discussion moving forward...really, where are they being heard at all? We can talk about gun laws and violence in the U.S., but where is action being taken to recognize the incredible danger queer folks are in by simply existing?
To those with the privilege and power to influence policy and practice at any level, those who have the safety to speak up, I urge you to not miss this opportunity. Get educated. Know that, before the massacre at Pulse, we had already lost 14 trans individuals to murder in 2016 alone, that the Pulse massacre shocked but did not surprise, and that it should not take a tragedy of this magnitude to compel us into conversation. I ask white LGBT folks to take a step back and be allies to the queer Latinx community and other queer people of color. This hate crime is heartbreaking, but it is not our story.
To the survivors of what happened at Pulse, and to the family and friends of those lost, I hope you find strength in knowing that LGBTQ communities and beyond are holding you in the light. Continue to be the truest you that you can, even when living and loving are indeed revolutionary acts.
And to those who lost their lives: it should never have been this way. Your lives were worth more than you'll ever know. Rest in power.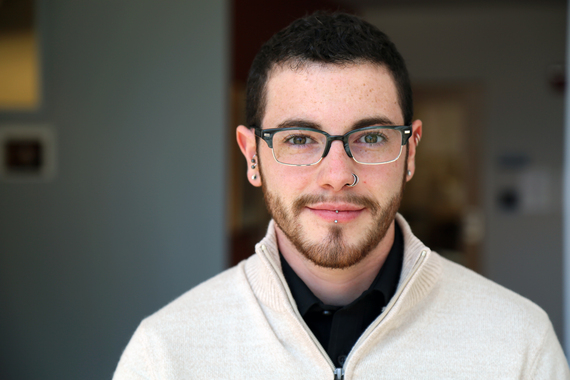 Calling all HuffPost superfans!
Sign up for membership to become a founding member and help shape HuffPost's next chapter