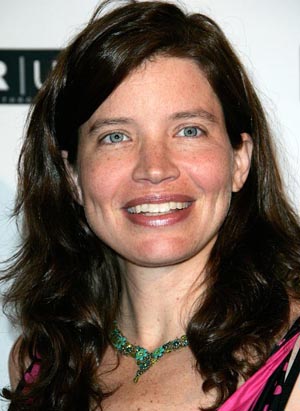 Alexandra Roxo: As two queer female filmmakers making work in the world right now, we were interested in doing a series of interviews with queer women in the TV world. Over the next month we will be chatting with some amazing women in the TV world who have penned and directed your favorite shows (hint, hint: Portlandia, Hung, True Blood). We decided to start with writer/director Jamie Babbit after hearing she has recently been in New York directing a few episodes of Girls.
Natalia Leite: When I think about where I want to be in my career 15 years or so from now, I think about Jamie Babbit.
Roxo: She's had a successful career directing television shows, from The L Word to United States of Tara and, more recently, Girls, and has made some pretty influential indie films that have become cult classics.
Leite: I was really thrilled to discover But I'm a Cheerleader when I was coming out to the world. But what strikes me the most about Jamie is her ability to always be very open and vocal about who she is. I love the fearless "yeah, I'm gay, so what?" mentality, which seems to be a rare statement in Hollywood. She's really paved the way for a lot of other queer female directors to be comfortable with themselves and their work.
Roxo: We are currently creating a Web show called Be Here Now-ish that explores themes of sexuality and spirituality in a comedic way, which we hope to pitch to television.
Leite: Our show is about two sexually progressive New York gals who ditch their down-and-out lives for L.A. in search of a spiritual awakening. You can see a trailer for the show on our Kickstarter page; we are currently raising funds to finish it for the Web and adapt it for TV, so we are seeking advice from women who have done it.
Roxo: So Jamie, do you see yourself as a lesbian filmmaker?
Jamie Babbit: I'm happy to embrace any labels, because I feel like it's important to be a role model. I have a lot of labels. "Lesbian" would be one. "Bisexual," "mother," "white," "woman," "Midwestern" -- I embrace them all.
Leite: Has embracing the fact that you're a lesbian filmmaker hindered you in this very male-dominated field, or has it actually helped you get hired on jobs seeking a director with a queer perspective?
Babbit: If you want to do anything creative, you have to embrace who you are, because the core of your work is the way you see the world. Some of my job as a director is encouraging people to embrace the truest, most simple, vulnerable part of themselves, and to be a good director you have to, to a certain degree, be able to do that within yourself.
Leite: That's so good to hear! Some people tell us, "You shouldn't just be making films that have gay characters, because you're going to be pigeonholed, and it's going to limit your opportunities."
Babbit: When people are like, "You only get to show that at Outfest and Frameline," I'm like, "Amazing! I can't wait to go to Outfest and Frameline!" I'm just gonna make things that interest me. I have a new movie, Breaking the Girls, being released in August by IFC. It's a thriller like Basic Instinct, which I love. But when Basic Instinct came out, there were a thousand gay people protesting that this bisexual representation was an evil woman. Some gay people are gonna hate my guts, but I love that stuff. I got so much flack after But I'm a Cheerleader. People said, "How dare you make a comedy making fun of ex-gay camp! This is a serious matter!" and I was like, "I'm in the community, and I'm gonna do whatever the fuck I want." I'm the one who has to watch it the most, 'cause I'm in the editing room.
Roxo: How did you transition from film into doing so much television work?
Babbit: I started in indie movies, so I made shorts that went to festivals. Then I made But I'm a Cheerleader, and it went to Sundance, and I got an agent there. Within a year of representing me, my agent got me a meeting with Ryan Murphy, who was creating his first TV show, Popular, and he hired me to direct it. I now know how difficult it is to get your first directing job, but at the time it was my first interview for television. I'm sure there were network executives who said, "You can't hire her; she's never done TV before!" I was lucky enough to get hired by someone who doesn't refer to what people tell him he can and can't do. By the time I left, I had already directed 15 episodes of TV, so I was a tried and true commodity and basically worked nonstop.
Roxo: Do you think he sought you out because he was like, "Wow, she did an amazing job directing these queer characters, and I want her voice in that way"?
Babbit: I think that was part of it, but I think he really just digs my energy. Ryan is an amazing leader in that he ultimately doesn't care if people don't have much on their résumé. If he feels like you're smart and you get him and his vision, he's excited to work with you. I also think he likes working with strong women.
Roxo: I heard you just directed a few episodes of Girls.
Babbit: Yeah, I just got back. That was super-fun! Talk about another fierce, amazing woman! Lena was a fan of But I'm a Cheerleader, and I worked with her partner Jenni Konner years ago on her show on ABC, so I was super excited to direct the show. Really nice group of people, very supportive, amazing writing and amazing acting, so it was a dream job.
Roxo: Did you direct some hot lesbian sex scenes?
Babbit: I did direct some hot sex scenes, and it was really fun!
Leite: Do you think they sought you out to direct those scenes because they were like, "Look, we need Jamie Babbit; she's gonna make it real"?
Babbit: No, I think Lena has done a fantastic job of making it real on her own. We're similar in that we're not afraid of sexuality, and she's amazingly fearless in that she's actually acting the part. I do think that actors take their cue from the director, and if you're open, that's an energy that's best for the actors. I've directed lots of sex scenes -- a ton of sex scenes on The L Word, and I enjoy them. You're literally like, "Take your hand a little bit to the left, over the nipple," and it's very technical, but I like the challenge of it. It's fun!
Leite: We were trying to think of our favorite gay characters on television and had a hard time thinking of any lesbian characters that weren't on The L Word! Who are some of your favorites?
Babbit: On The L Word I love Jennifer Beals' character, because she was so smart and really sexy; I just love Bette. Aside from that show, I love Gabriel Mann's character on Revenge. He's this really interesting kind of bisexual, deceitful -- it's just a really fun role. Secrets, lies and deception -- I'm really into it.
Roxo: Well, we're working on a new show that has a whole lot of weird queer characters on it, and we're seeking out women like you as mentors for creating content that reflects our own experiences. It's been so long since The L Word, but its success goes to show that there is an audience for queer television.
Babbit: Oh, my gosh, totally. It would be so amazing to see some queerness hit the cable!
Stay tuned for more chats with queer women in film and TV over the next month, and please leave a comment if there is someone you think we should interview!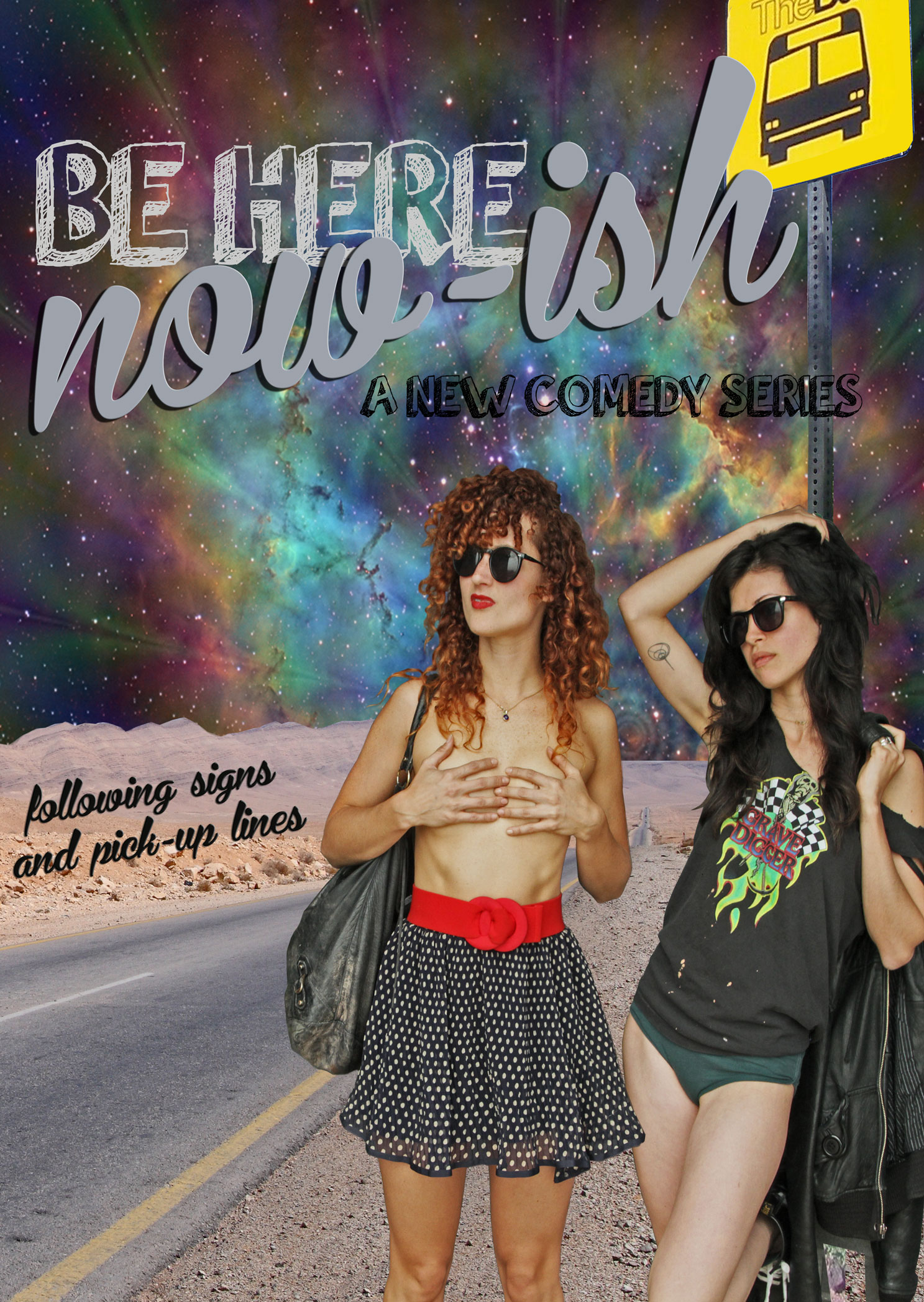 Related
Popular in the Community