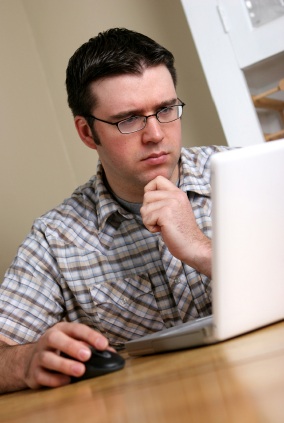 Question:
"I'd been dating someone for a couple of months, and it was intense enough at first that we both quickly changed our Facebook status to 'in a relationship' without ever talking about it together. After about a year things cooled down a bit, but we were still going out -- or at least I thought we were, until he changed his status back to 'single.' I didn't even see it until a friend offered me condolences for the breakup. (Talk about embarrassing!) Well, now we're broken up, that's for sure! I have a phone full of photos that would sure embarrass him, which he deserves. Aren't I justified in posting them?"
I know revenge is a dish best served cold, but I'm afraid serving it online is never appropriate. The short answer to your question (and I think you know this) is no, as much as your ex might deserve a little social media quid pro quo, you shouldn't post your private photos of him.
As we all know, relationships can be "complicated" indeed (which is why there's a Facebook status for that). One of the trickiest stages just might be that nebulous time once referred to as "going steady." Mind you that was back in another century. Still, at least they had a name for it -- today's comings and goings tend to be a lot more fluid, which can make it hard to choose from a multiple-choice list even if there are 11 current choices.
But let's get back to your question. I turned to my Facebook author page to see how these rules are evolving and was surprised to find a nearly unanimous bias against disclosing any relationship info at all to your "friends" -- especially among those 30 or older. "Unless you're out there looking and want everyone to know you're available, there's no reason to have your relationship info listed," said one poster. "I've been married for almost 20 years but don't share that info."
But there's clearly a generational divide on this issue, as those in their 20s (and younger) tend to have a completely different understanding of privacy, having come of age in the "Friendster-MySpace-Facebook-Twitter era." One young gay man from Los Angeles said to me in an email, "Now more than ever, people [of my generation] have the desire to share the most private and personal aspects of their lives with friends and strangers."
Still, I wonder how some of you who post and tweet reflexively will feel down the road. I asked my friend and New York Times tech reporter Nick Wingfield about the privacy question, and he responded in an email, "I will venture that these attitudes towards online privacy could be like attitudes towards tattoos. Your perception about the 'PEACE' sign you got tattooed on your knuckles when you were 20 may change when you have a mortgage. Perhaps there will be a vibrant market in the future for digitally erasing embarrassing Facebook moments, like laser tattoo removal." I can see it already: a start-up that promises to make you a (Facebook) virgin again.
Regardless of your age, here's the deal: If you're going to post about your relationship, remember that any change in your relationship status -- for better or worse -- shouldn't come as a surprise to your sweetie (or your soon-to-be ex). If you're thinking about upgrading yourself from "single" to "in a relationship," talk about it first, to be sure you're both on the same page. After all, one of you may not think it's an honest-to-god relationship yet, so you don't want to jump the gun. Ditto with a downgrade, as you recently discovered. Unless you've had the breakup talk, don't do like Stalin and just edit someone out of your life... I mean, profile.
REAL LIFE. REAL NEWS. REAL VOICES.
Help us tell more of the stories that matter from voices that too often remain unheard.