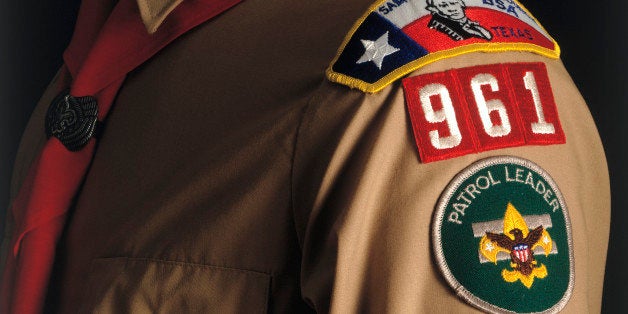 Each week HuffPost Gay Voices and HuffPost Live will take a look back at some of the biggest queer news stories from the past week. Check back every Friday for your queer news round-up in this regular feature titled "QueerView."
Nun Reportedly Tells Students Masturbation Can Make Someone Gay
A Catholic nun's anti-gay comments have spurred backlash from both parents and students in North Carolina.
Boy Scouts' Gay Troop Leader Removed In Seattle
The Boys Scouts of America has removed an openly gay troop leader in Seattle, saying he made an issue out of his sexual orientation.
'Top Chef' Winner Kristen Kish Comes Out On Instagram
"Top Chef" champion Kristen Kish has come out in a unique and subtle way.
OKCupid Publicly Rips Mozilla: 'We Wish Them Nothing But Failure'
OKCupid may be in the business of love, but the online dating site has anything but tender feelings for Mozilla and its newly-appointed CEO.
Meet Claudette, An Intersex Sex Worker From Switzerland
Claudette is a husband, a grandfather and an award-winning cyclist. She's also an intersex sex worker. "I'd rather sell my ass than my soul; it's harder but much cleaner," she told photographer Malika Gaudin Delrieu soon after they met.
Lesbian-Only Burial Site
The first lesbian-only burial site is opening in Berlin.

Calling all HuffPost superfans!
Sign up for membership to become a founding member and help shape HuffPost's next chapter