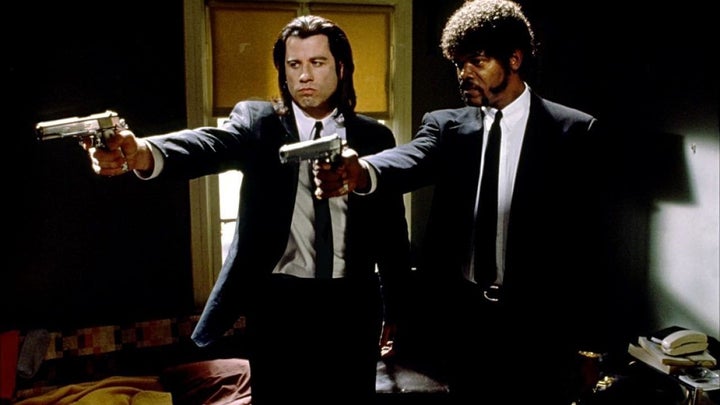 Put down your $5 milkshake and listen up, because Quentin Tarantino is getting unchained.
There's the realer than real universe, alright, and all the characters inhabit that one. But then there's this movie universe. And so "From Dusk Till Dawn," "Kill Bill," they all take place in this special movie universe. So basically when the characters of "Reservoir Dogs" or "Pulp Fiction," when they go to the movies, "Kill Bill" is what they go to see. "From Dusk Till Dawn" is what they see.
So, according to Tarantino, some of his films exist as movies within his fictional world. The director's explanation finally confirms what fans have suspected for a while. Why else would Uma Thurman's "Pulp Fiction" character Mia Wallace describe a TV pilot similar to the plot of "Kill Bill"? She may actually be talking about "Kill Bill."
Tarantino's latest film, "The Hateful Eight," has already been revealed to have some connections to "Inglourious Basterds" and "Django Unchained." Now that we know the key to the Tarantino-verse, it's just deciding which films are "realer than real," and which are not real. For real.
PHOTO GALLERY
Quentin Tarantino Movies
Calling all HuffPost superfans!
Sign up for membership to become a founding member and help shape HuffPost's next chapter