After police unions across the country called for a boycott of Quentin Tarantino's films in response to comments he made about police brutality, the director appeared on "Real Time with Bill Maher" Friday night to clarify his position.
"[The unions] are saying that I am a cop hater, which is slander because I didn't say that," the "Pulp Fiction" director told Maher. "They're implying that I meant that all cops are murderers, and I wasn't. But the thing that's really sad about it is we actually do need to talk to cops about this. We need to get to the problem. We need to bring this to the table."
"I'm a human being with a conscience," he said at the rally. "And when I see murder I cannot stand by. And I have to call the murdered the murdered and I have to call the murderers the murderers."
Since then, police unions in New York, Philadelphia and Los Angeles have publicly denounced the comments and called for a boycott of Tarantino's work.
"We fully support constructive dialogue about how police interact with citizens. But there is no place for inflammatory rhetoric that makes police officers even bigger targets than we already are," Craig Lally, president of the Los Angeles Police Protective League, said in a statement. "We fully support this boycott of Quentin Tarantino films. Hateful rhetoric dehumanizes police and encourages attacks on us. And questioning everything we do threatens public safety by discouraging officers from putting themselves in positions where their legitimate actions could be falsely portrayed as thuggery."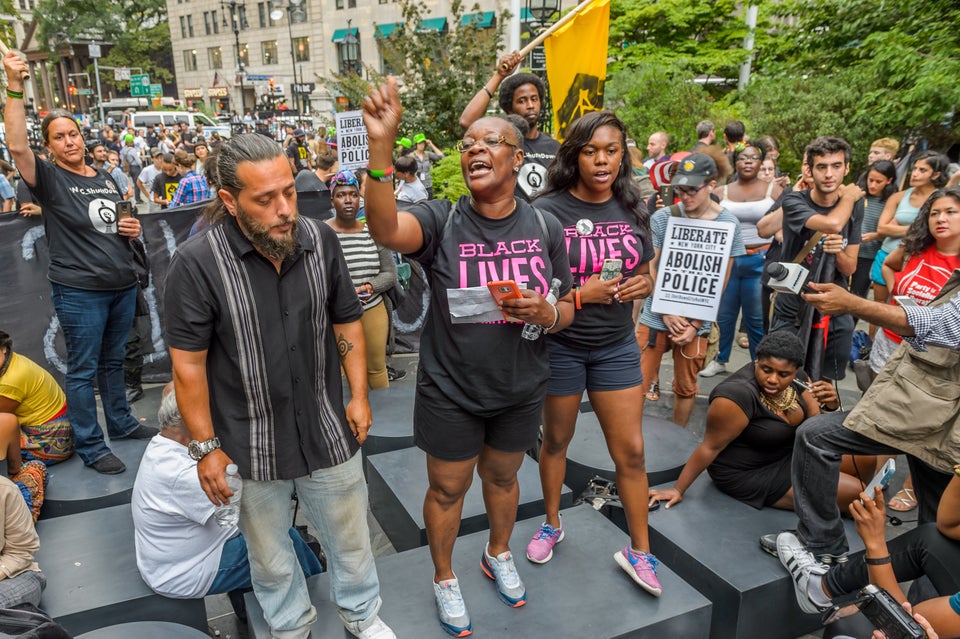 6 Times Black TV Shows Tackled Racial Profiling and Police Brutality
Popular in the Community