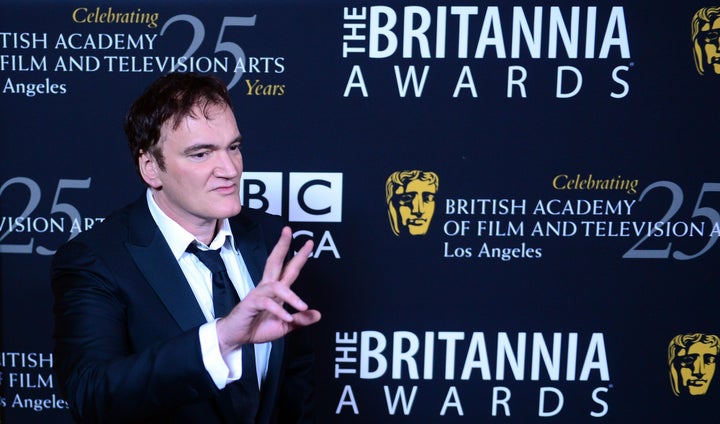 Quentin Tarantino is having quite a year. 2012 marks the 20th anniversary of his debut film, "Reservoir Dogs," and the release of his eighth feature, "Django Unchained." With two decades of quality film work under his belt -- Tarantino is, of course, responsible for some of the most imitated and quoted movies of the last 20 years -- many are even speculating that the former l'enfant terrible could earn some Oscar recognition for "Django." It's a banner time for QT, which is why he might wind up going out on top.
"I just don't want to be an old-man filmmaker. I want to stop at a certain point," Tarantino told Playboy. "Directors don't get better as they get older. Usually the worst films in their filmography are those last four at the end. I am all about my filmography, and one bad film f--ks up three good ones."
In the new interview, Tarantino goes on to say that 10 films would be a good number for him to stop at, meaning the director feels he could have three more stories to tell. (Tarantino apparently counts "Kill Bill: Vol. 1" and "Kill Bill: Vol. 2" as one movie.) "If I have a change of heart, if I come up with a new story, I could come back. But if I stop at 10, that would be okay as an artistic statement."
"I believe that a filmmaker lives or dies by their filmography," Tarantino said in 2009. "If you muck about too much, well then you've just cheapened your entire artistic standard. I admire directors that retire at a certain age, so they don't just cheapen their filmography with four limp-dick old-man movies at the end of it."
"Django Unchained" is out in theaters on Dec. 25. Head over to EW.com for more from Tarantino's Playboy interview.
PHOTO GALLERY
Quentin Tarantino Movies
Calling all HuffPost superfans!
Sign up for membership to become a founding member and help shape HuffPost's next chapter
BEFORE YOU GO