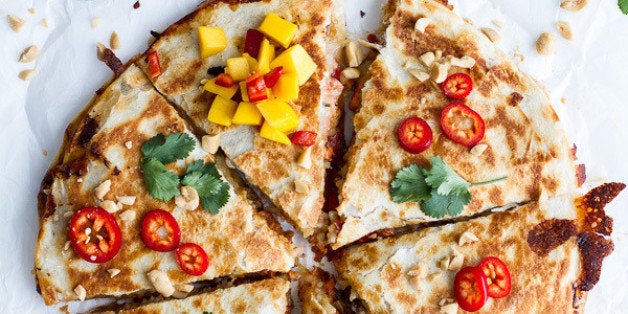 When it comes to easy recipes to make at home, the cheese quesadilla wins the prize for being one of the simplest. For many of us, it was one of the first meals we learned to make on our own -- that and a plate of eggs. It's simplicity is one of the reasons people wrongly think they don't need a quesadilla recipe. It's just cheese and tortilla right? Wrong.
If you think the classic is the only (or even the best) way to make a quesadilla, we're about to change your mind with these next-level quesadilla recipes. We've got recipes that sneak brussels sprouts and bacon in between the tortillas. Some that are loaded with salmon and mango. And even one recipe that is deep fried -- we couldn't help ourselves.
All of them are proof that quesadilla recipes are totally relevant -- and 100 percent delicious.
Margarita Chicken Quesadilla With Margarita Guacamole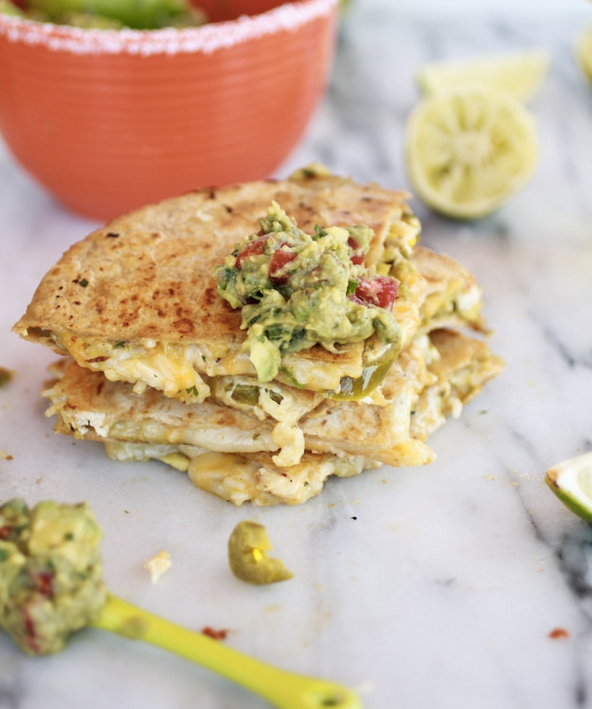 Brussels, Bacon And Bean Quesadillas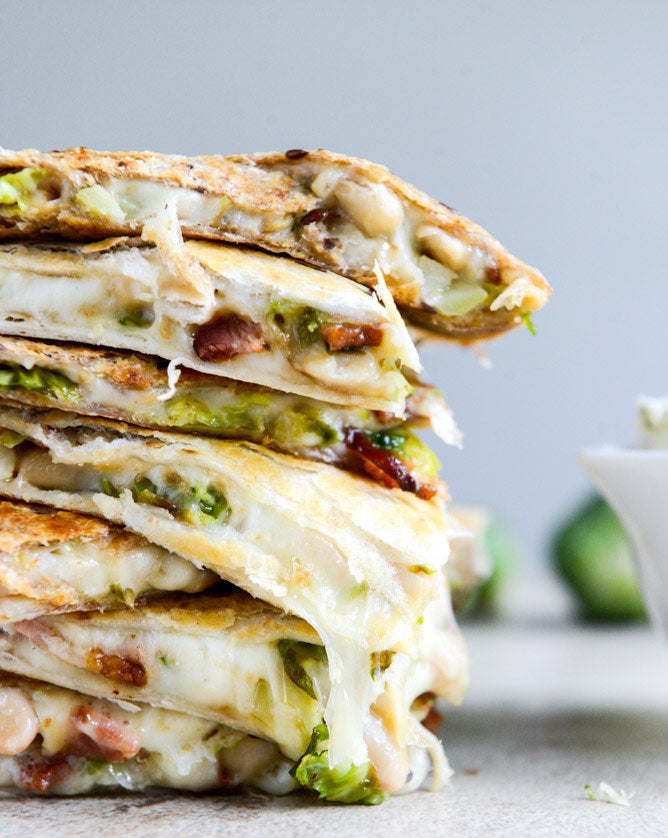 Cheesy Avocado Quesadillas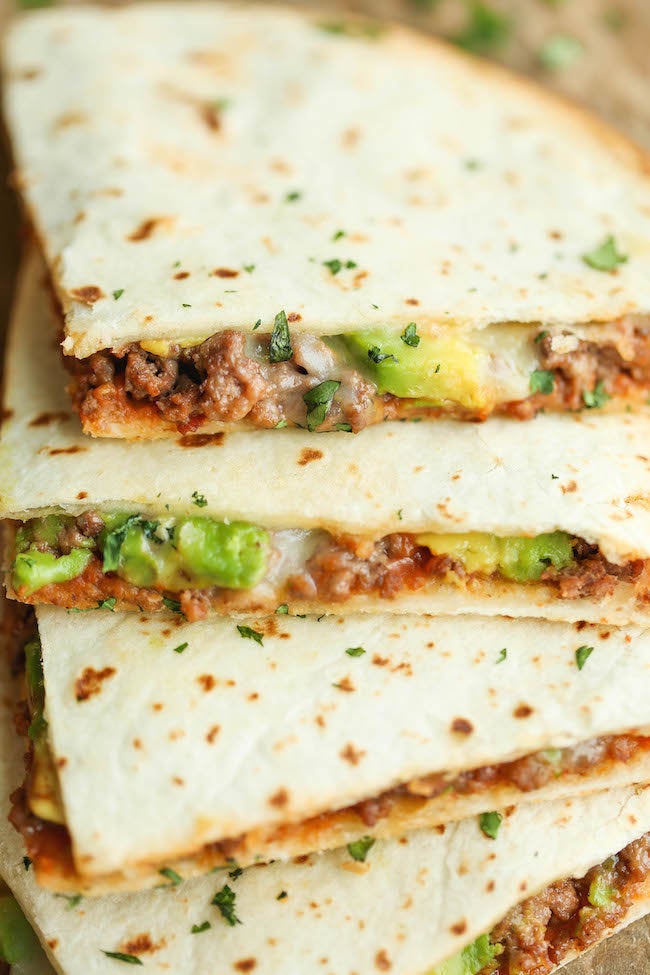 Deep Fried Bean And Cheese Quesadilla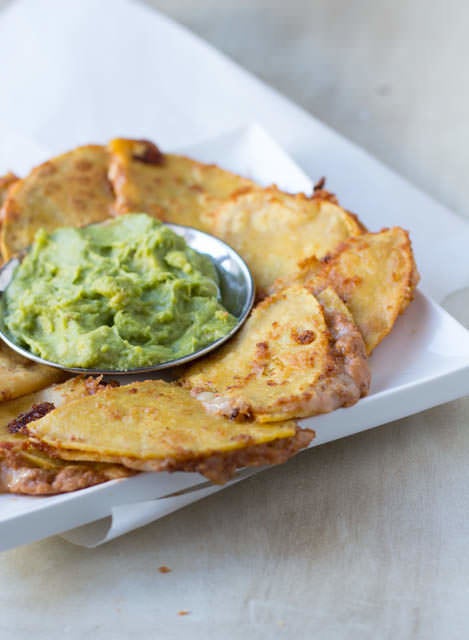 Chicken Quesadillas With A Roasted Red Pepper Sauce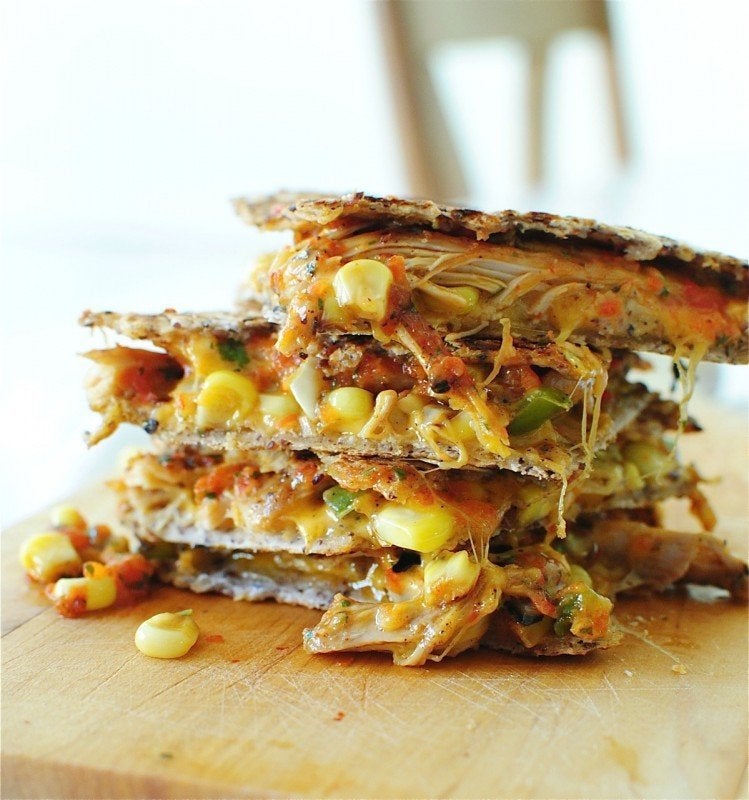 Sweet Thai Chili Salmon Quesadillas With Spicy Mango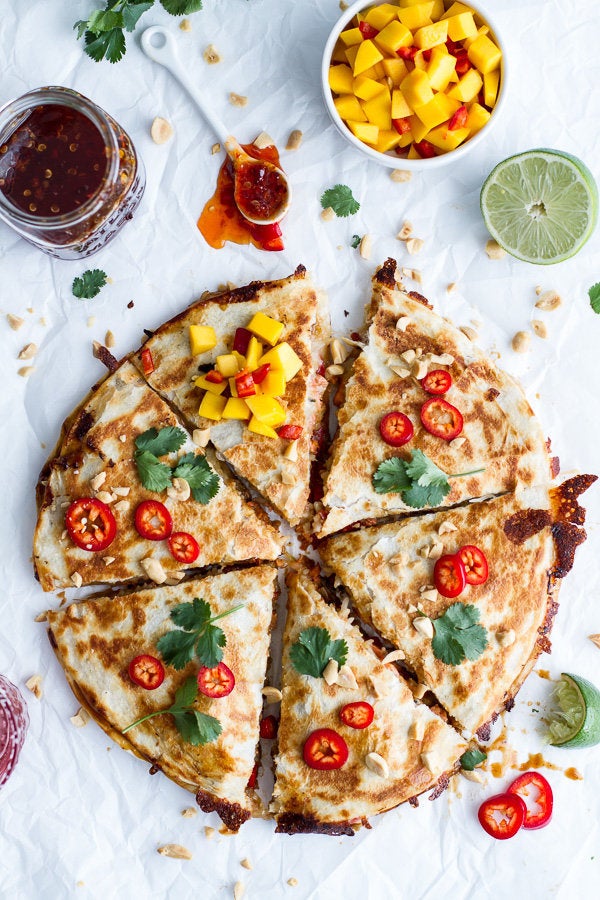 Thai Chicken Quesadillas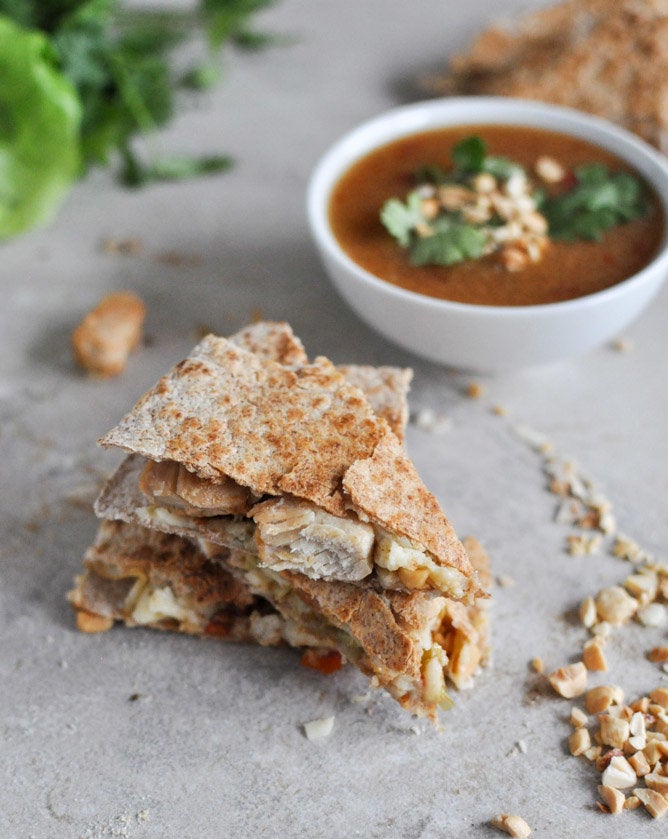 Turkey Cranberry-Chipotle Quesadillas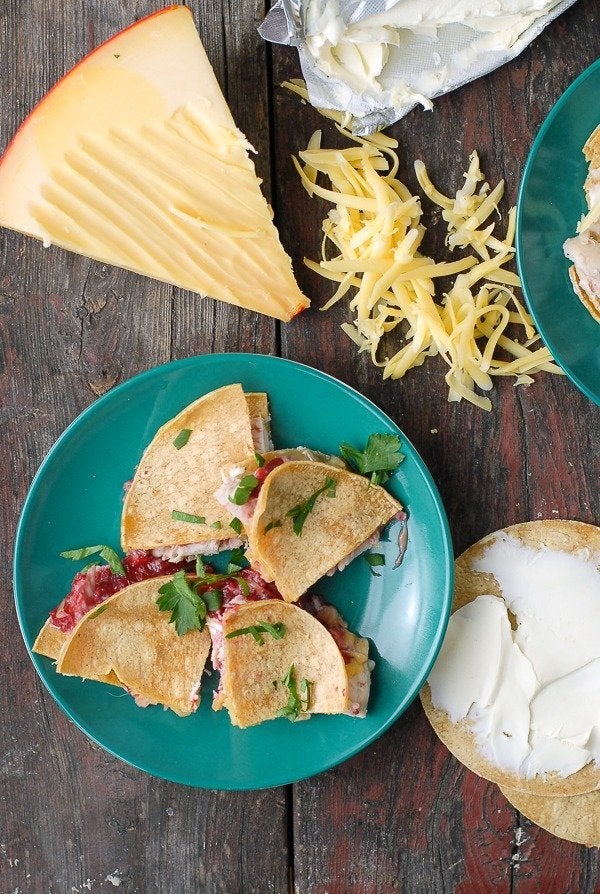 Teriyaki Chicken Quesadilla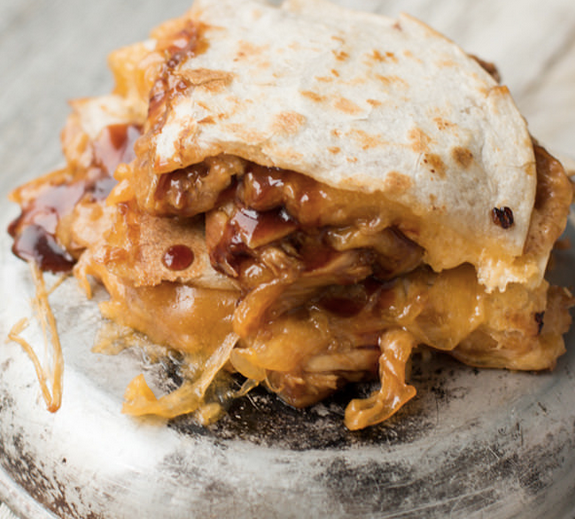 Slow Cooker Chipotle Steak Quesadillas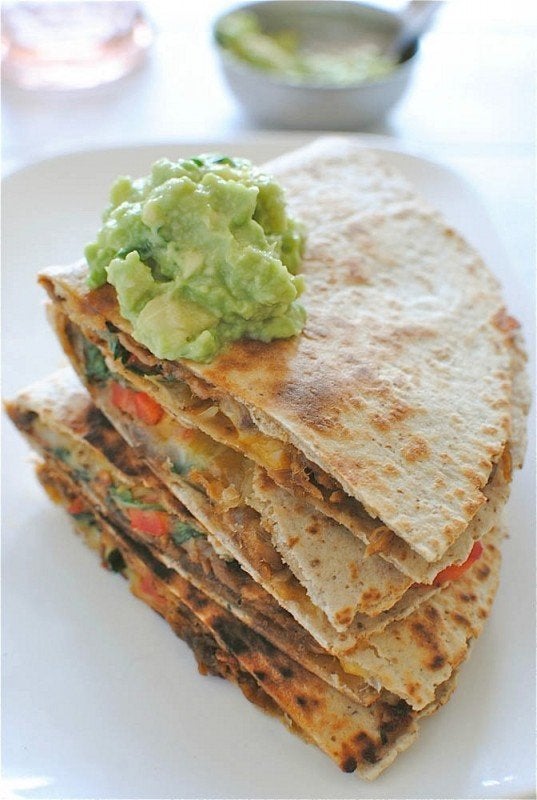 Pineapple Chicken Tinga Quesadilla Tostadas With Tequila Lime Pickled Jalapeño's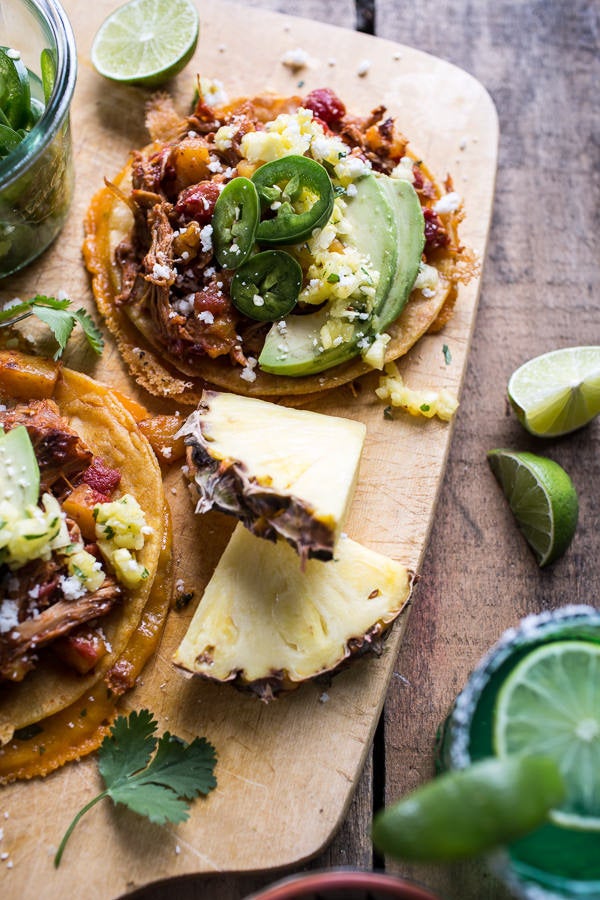 Broccoli Quesadilla With Avocado, Garlic And Dill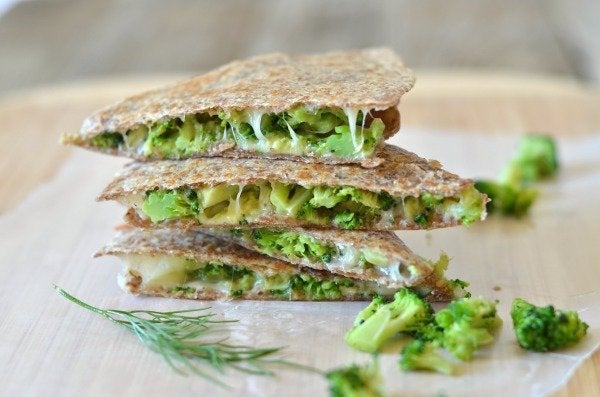 Cheesy Double Bean Quesadillas with Homemade Avocado Ranch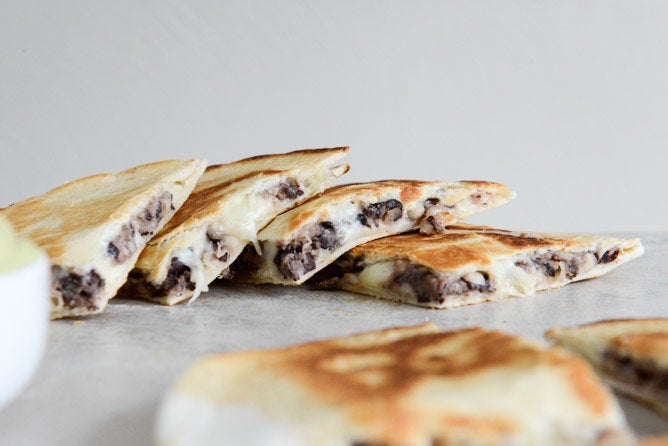 'Kale'sadilla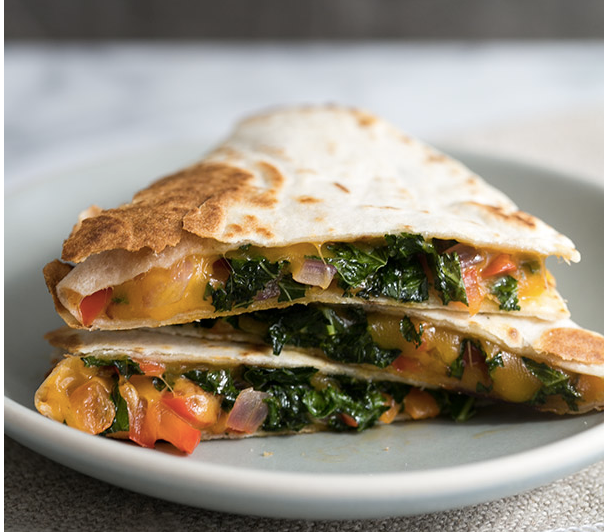 Quesadillas With Crab Meat And Cheddar Cheese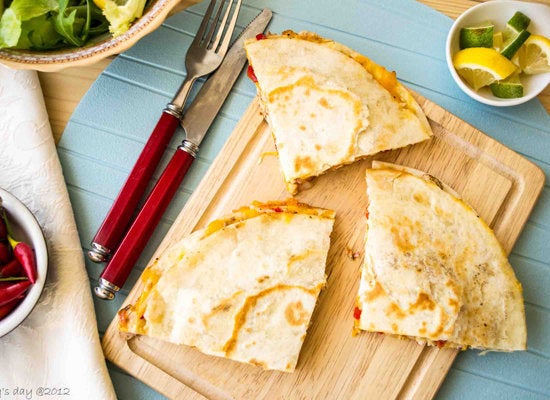 Black Bean and Tempeh Quesadillas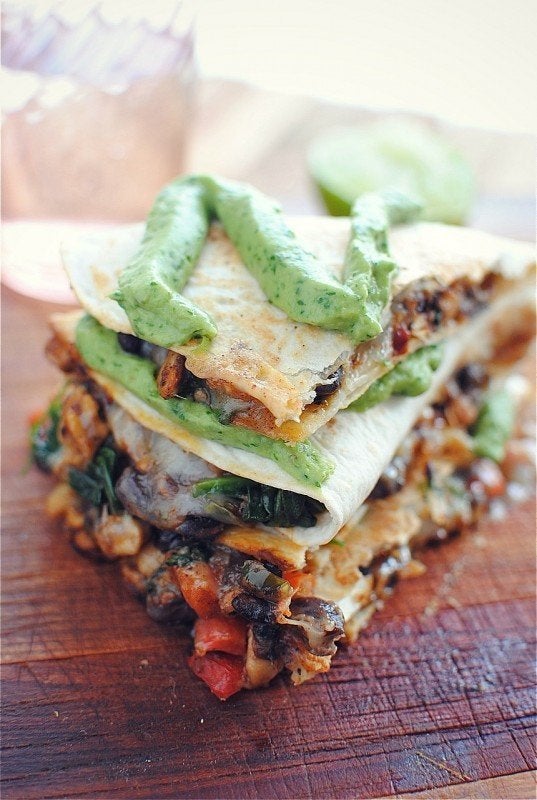 Chipotle Beer Shrimp Quesadillas With Spicy Guacamole
Chipotle Sweet Potato Quesadilla With Cilantro Gremolata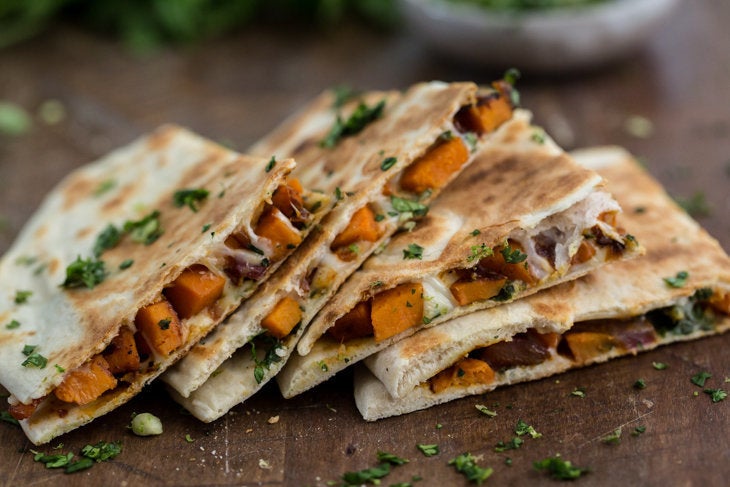 Chipotle Black Bean and Avocado Quesadilla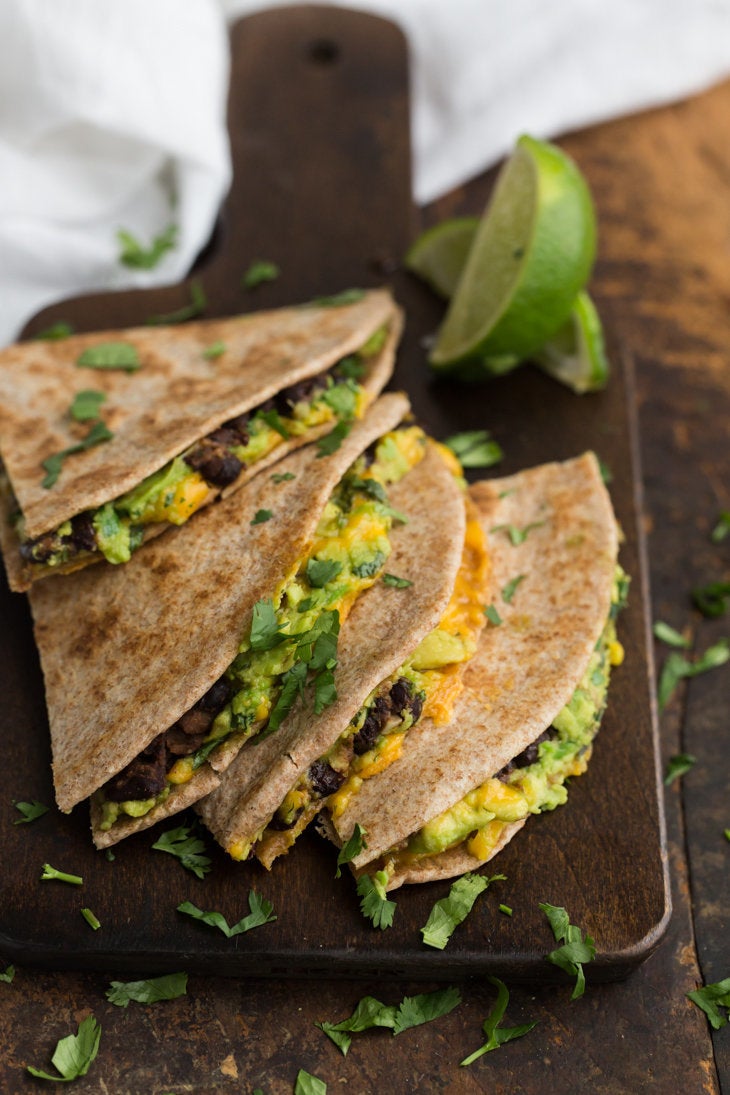 Roasted Poblano, Onion And Jack Quesadilla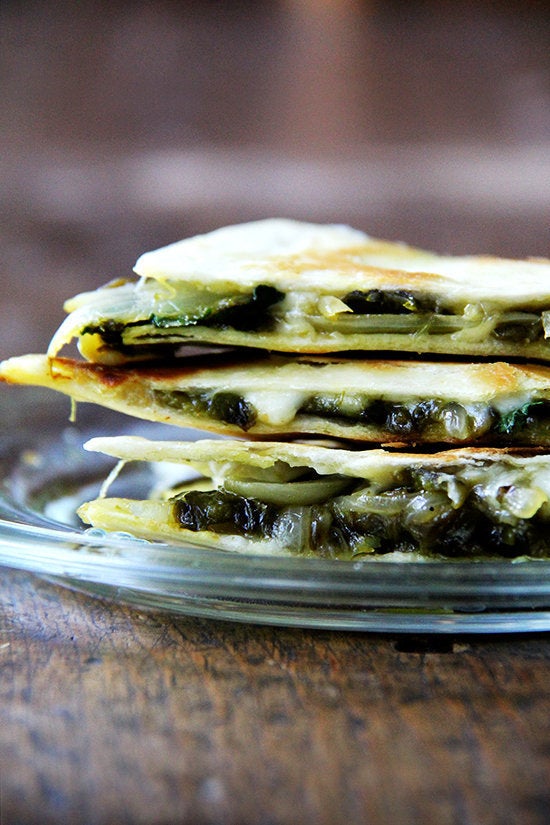 Mango Chicken Bacon Quesadilla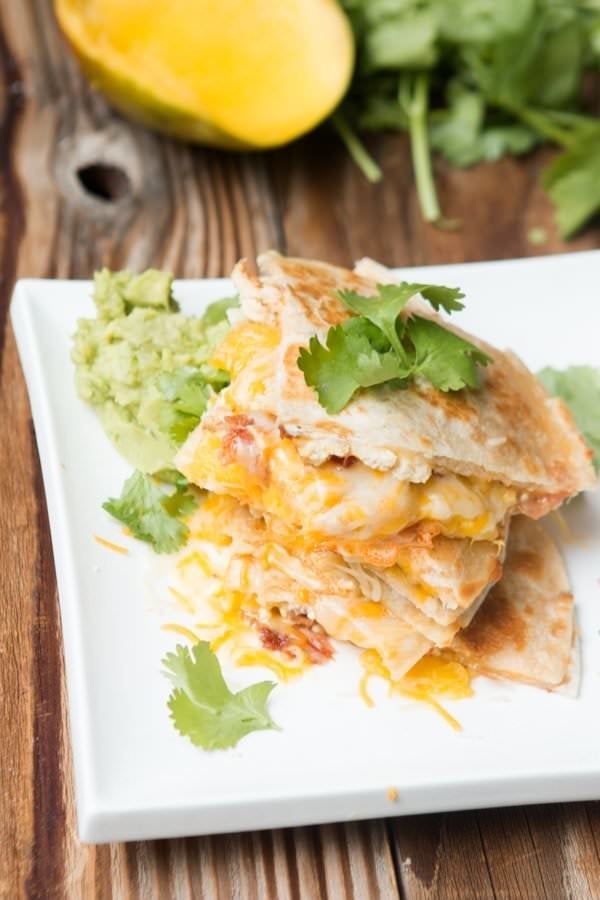 Mini Avocado And Hummus Quesadilla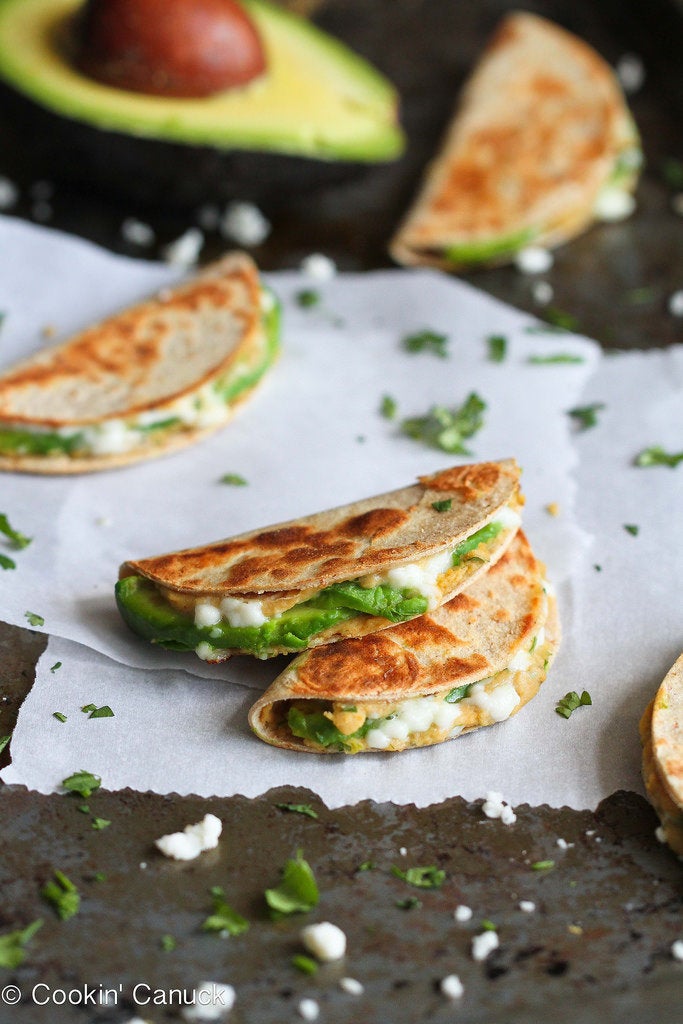 Open-Faced Enchilada Veggie Quesadillas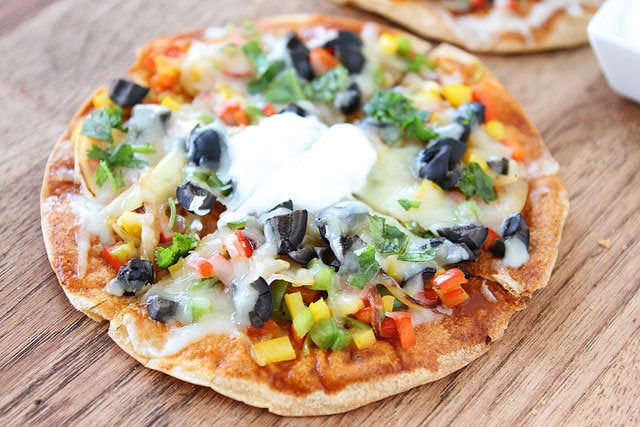 Cuban Sandwich Quesadilla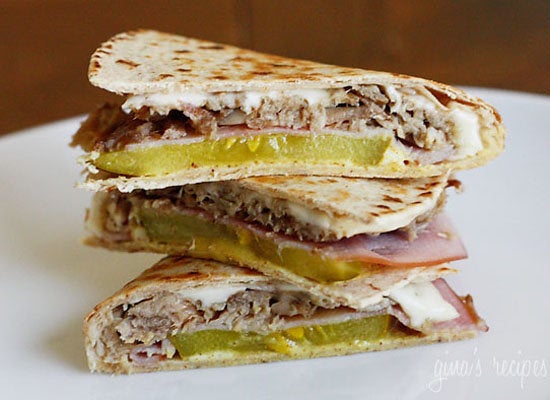 Grilled Caprese Quesadilla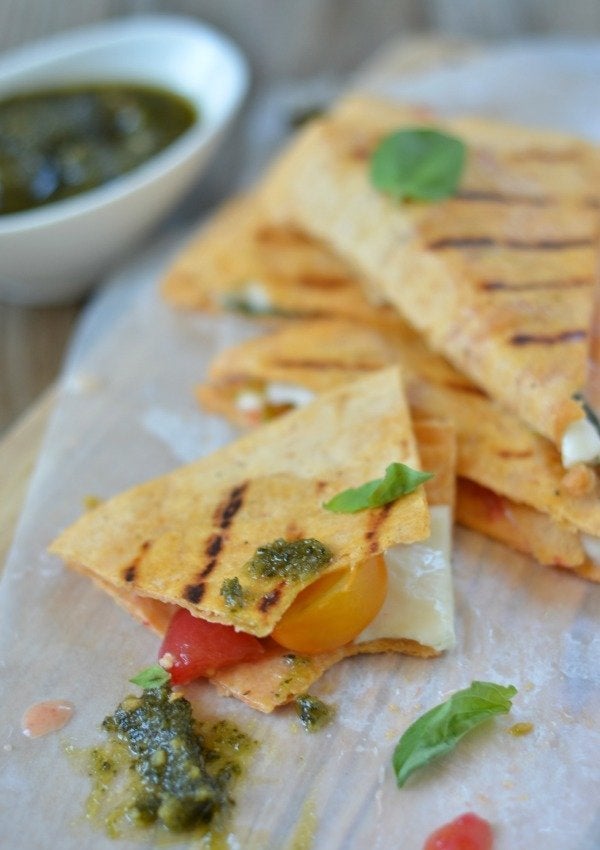 Hawaiian BBQ Quesadillas With Pineapple-Mango Guacamole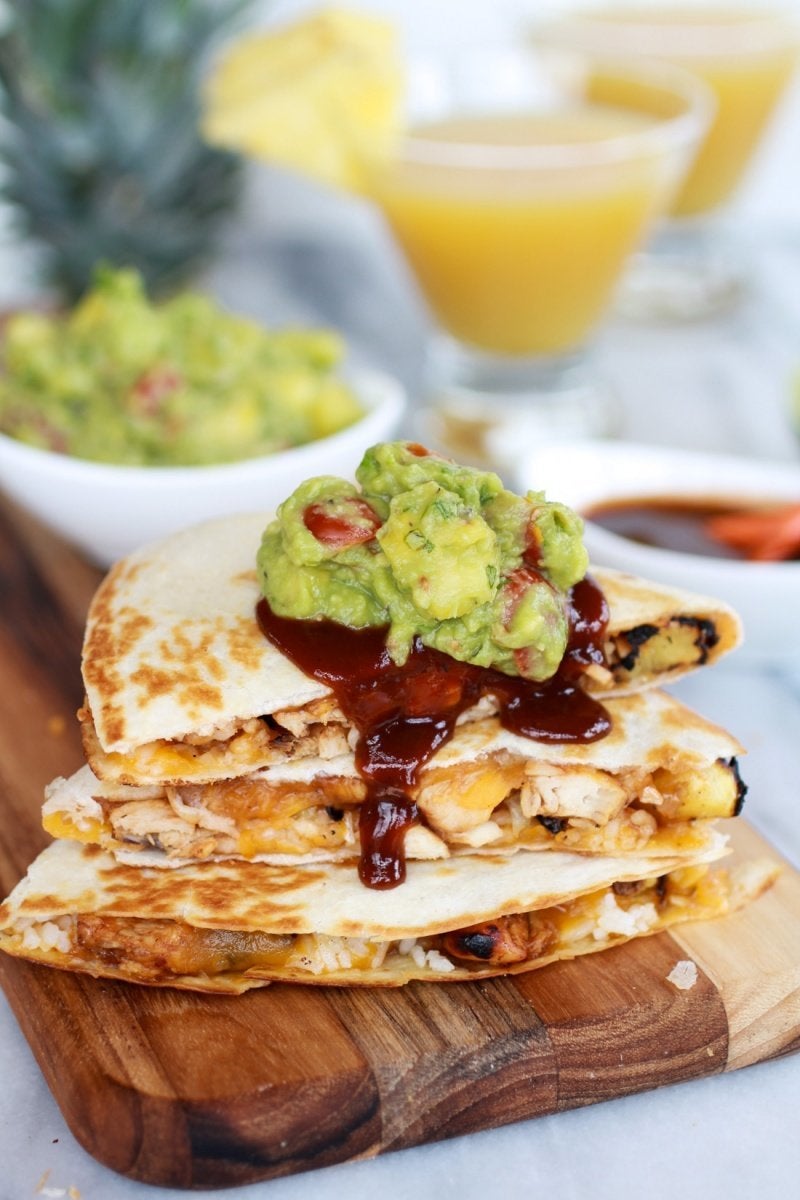 Caramelized Pineapple Quesadillas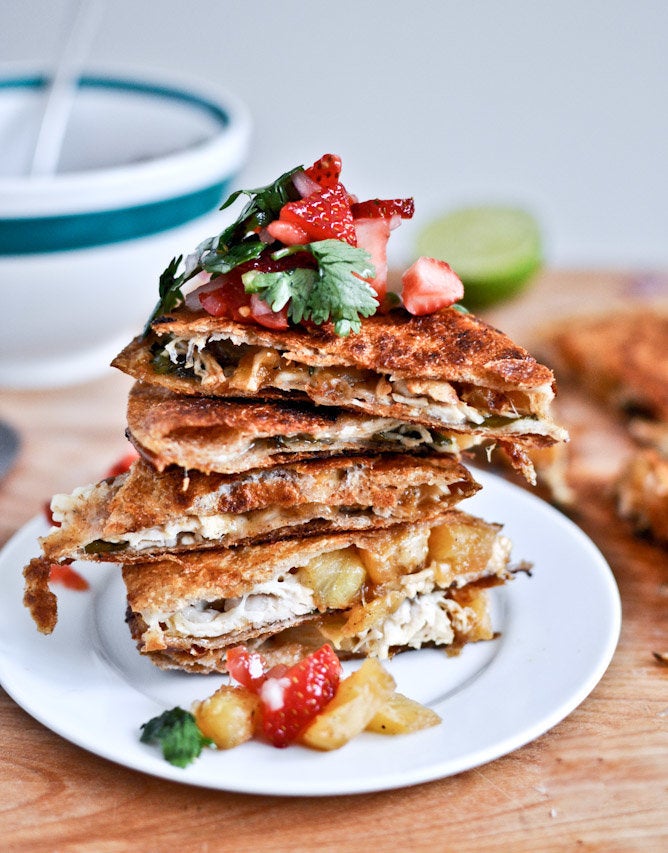 Summer Fruit Quesadillas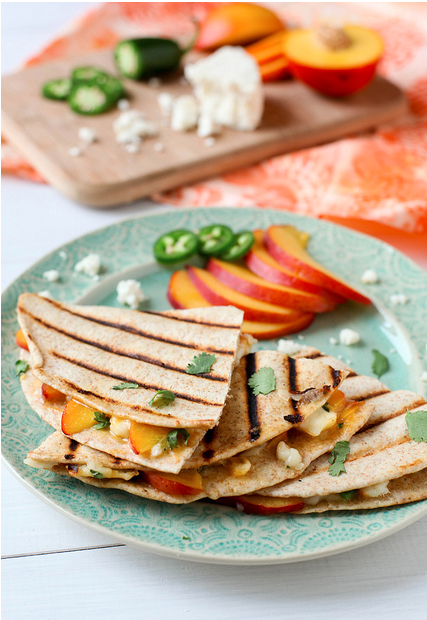 Grilled Corn, Onion And Whipped Cilantro Goat Cheese Quesadilla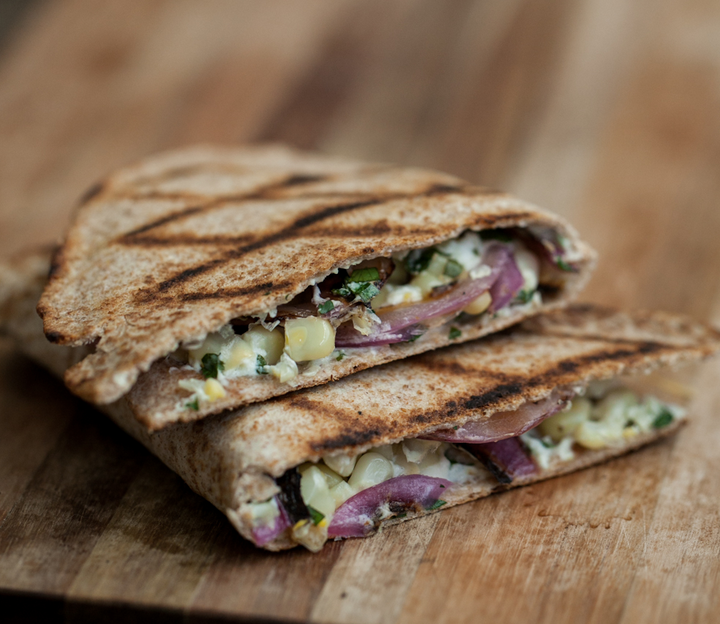 Lemon Dill Shrimp Quesadilla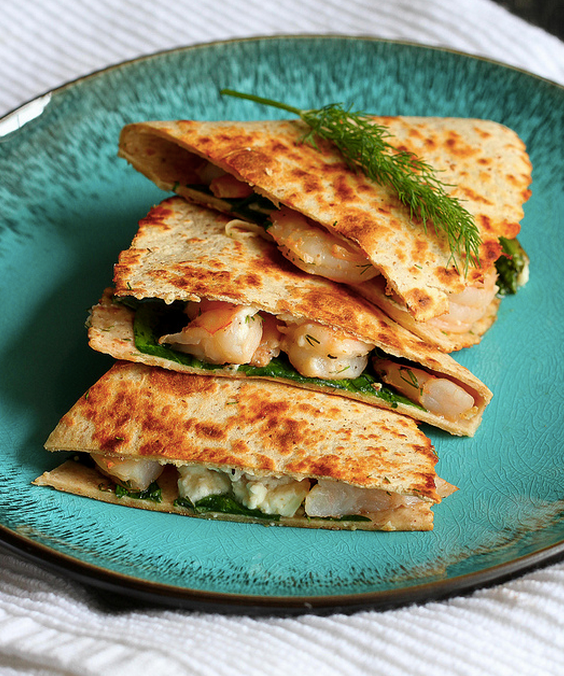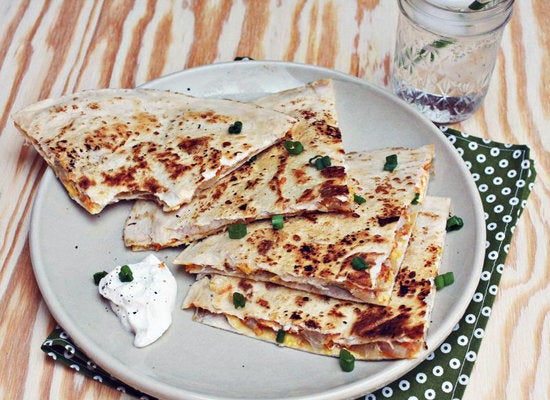 Quesadilla Recipes