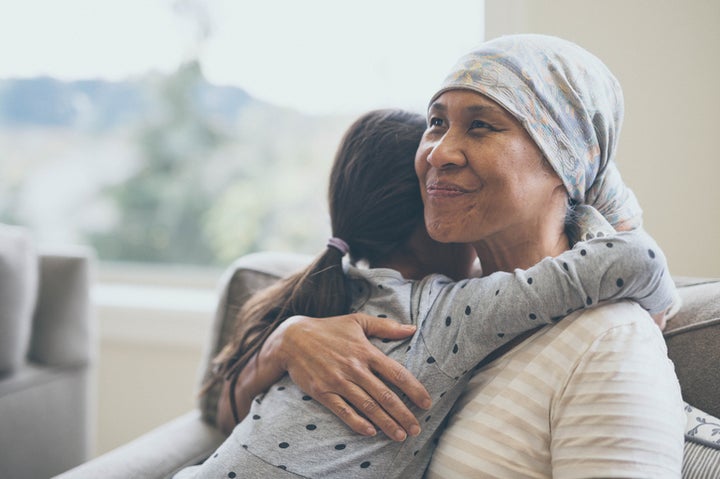 In the United States, approximately 1.7 million people were diagnosed with some form of cancer last year, while the disease claimed close to 600,000 lives. With over 100 types of known cancers, the disease can inflict virtually any part of the body. Fortunately, death rates due to cancer have been declining since the early 1990s due to advancements in treatment and early detection. However, a cancer diagnosis is still a life-altering event with potentially fatal implications despite improved outcomes. This is why it is so critical for there to be resources available for those struggling with the disease and their loved ones. In recognition of August as Cancer Awareness month, we will spoke with Jim McManus, a licensed clinical social worker.
McManus is a Cancer Support Helpline® Counselor with Cancer Support Community (CSC), a nonprofit that offers an extensive network of support to cancer patients and their families throughout the globe. CSC's origins can be traced back to 1982 when Harold and Harriet Benjamin (herself a cancer survivor) established The Wellness Community in Santa Monica, California in order to help those dealing with the psychological and emotional impacts of dealing with cancer. This endeavor eventually evolved into a worldwide network of chapters and affiliates, as well as a daily toll-free hotline where McManus and his colleagues are available from 9am to 9pm ET to provide anyone impacted by a cancer diagnosis with resources and psychosocial support.
GD: Can you tell me a bit more about how Cancer Support Community expanded to become the largest professionally-led nonprofit network with a mission of offering support to cancer patients?
McManus: Cancer Support Community is an umbrella organization with many programs and affiliates, with one of the most well-known being Gilda's Club, named for the late Gilda Radner of Saturday Night Live. Radner had attended The Wellness Community when she was diagnosed with cancer. She felt like it addressed the emotional aspect of cancer that was otherwise missing in medical treatment and wanted the resources that she received to become more widely available. After Radner died, her husband Gene Wilder and several others banded together to establish Gilda's Club. They partnered with The Wellness Community to offer similar programs in several other cities in the United States and beyond. It continued to grow from there.
GD: What does your position as a Helpline Counselor entail?
McManus: In my role as a licensed mental health practitioner working on the Helpline, I attempt to address whatever a person is calling in about regarding cancer—just about every imaginable thing that can afflict them physically, emotionally, financially and socially. A cancer diagnosis basically throws a bomb into your life and then you're left to pick up the pieces and understand it. We try to make this process as bearable as possible by connecting callers with numerous resources that can include ways to access financial assistance and transportation to and from appointments. We do field medical questions, but since we are not physicians, we instead direct them to other organizations that can offer them answers. Gilda's Club and its affiliates offers a support group or resources for just about every stage or kind of cancer experience, whether someone is in remission or terminal. There are also programs for family members and children and free seminars for folks to attend.
GD: What are some of the most common issues patients are calling in about and what are some solutions you offer?
McManus: Without a doubt, money is the biggest issues we get calls about. This is huge because so many are struggling to come up with co-payments they can't afford. Meanwhile, since many cancer patients aren't working while receiving treatment and are overwhelmed with medical bills, they are finding they can't pay their mortgages, rent, or utility bills. Fortunately, there are a number of national, regional, and local organizations that are able to assist folks in better understanding their health insurance coverage and that can offer financial and other forms of assistance to bridge these gaps. We also work to connect them with charity care and programs through financial assistance department of the hospitals or institutions where they are receiving care. We also have a directory of organizations that can offer low- or no-cost legal assistance to cancer patients dealing with issues like an impending eviction or in applying for Social Security Disability. A lot of people are totally flummoxed when they are forced to contend with the financial fallout of their disease and sometimes they don't even know the right questions to ask. We assist them with this process.
GD: Do you find it more challenging to find resources for those dealing with less common cancers?
McManus: It's true that there are a lot of resources available for people diagnosed with breast or lung cancer. By contrast, the more obscure cancers are more challenging to find resources for. However, we can and do find resources for them despite the difficulty. Every cancer diagnosis I have come across as a Helpline Counselor, I have been able to identify at least some organizations that can offer assistance and fellowship for the person with that particular diagnosis.
GD: What are a few of the barriers patients encounter in accessing affordable care—especially for those rarer forms of cancer where there are fewer foundations to cater to their needs? And what can be done in those instances?
McManus: We find co-pays are typically the most daunting financial barrier most patients struggle with. I personally will refer them to organizations such as Good Days that offer co-payment assistance, regardless of the form of cancer. There are also some organizations that especially focus on those diagnosed with rare diseases or cancers. Even those organizations that cater to more common cancers can sometimes periodically run out of funding, since demands are high and resources are finite. But no one ever calls us and get the response "I don't know what to tell you." We have a well-established network and we'll run through every resources we can until we find something that can help.
GD: In recent years there have been some breakthroughs in cancer treatments, namely with the evolution of immunotherapy—but as I understand, it is still not widely available—can you speak a bit to this and patients attempting to access it?
McManus: I always recommend people speak with their healthcare team first. It is not (and shouldn't be) insulting to their treatment team if their patient has questions about alternative treatments. If the patient doesn't like the answers they are getting, we urge them to seek out a second opinion. Alternatives should always be available to them. Patients can also reach out to the advocate representative in their insurance company to help navigate them through the process of identifying other treatment options, as well as providers that offer them that will be covered by insurance.
GD: Likewise, can you discuss the role clinical trials are beginning to play in cancer treatment and if your organization helps link up those interested in partaking in one?
McManus: Again, we try to reinforce the role of the cancer treatment team in this decision. It's important for the patient to be able communicate with the team because they know their body inside and out, especially if the patient has exhausted traditional treatments and is interested in becoming enrolled in a clinical trial. Ultimately, it's the patient's life and they have the right to explore what might be available to them. We also have an incredible Clinical Trials Educator available on our Helpline who is able to help callers navigate the questions or concerns they may have about clinical trials.
GD: I was impressed by Cancer Support Community's release of the Cancer Experience Registry® earlier this summer. The Registry had over 12,000 participants and focused on 2,827 survey respondents about the experience of living, or having lived, with cancer. I was struck by how much quality of life played into choices of cancer treatments and other aspects of the disease, as much as longevity. What are your thoughts about the Registry and what have you heard about it in your role?
McManus: My daughter, who is in remission from breast cancer, is an active user of the Registry. She said it helps her to network with others dealing with similar struggles and not feel so alone in her treatment process. The main goal of the Registry is to offer a medium to allow people to exchange ideas and resources. This kind of sharing is so tremendously important as I find one of the biggest challenges in dealing with the disease is a sense of isolation. This isolation tends to lead to guilt: people feel personally responsible for their disease. But by offering patients the opportunity to talk and share and listen to others with their diagnosis, this can be (at least partially) alleviated.
GD: What would you say is one of the most overlooked issues in connecting patients to the resources they need?
McManus: Exhaustion is a huge issue when it comes to cancer, and this is an important element that often gets overlooked. We give people resources they need, but that requires a lot of energy to follow up on, especially if you are undergoing chemotherapy as the effects of the medication is very taxing in itself. First you have to offer them access to these resources, but then they often need the extra assistance to actually plug into it. That's where an advocate like a relative or friend can be crucial.
Editor's note: The Cancer Support Helpline® can be reached Mon–Fri 9am – 9pm ET, toll-free at 1-888-793-9355.
Related
Popular in the Community