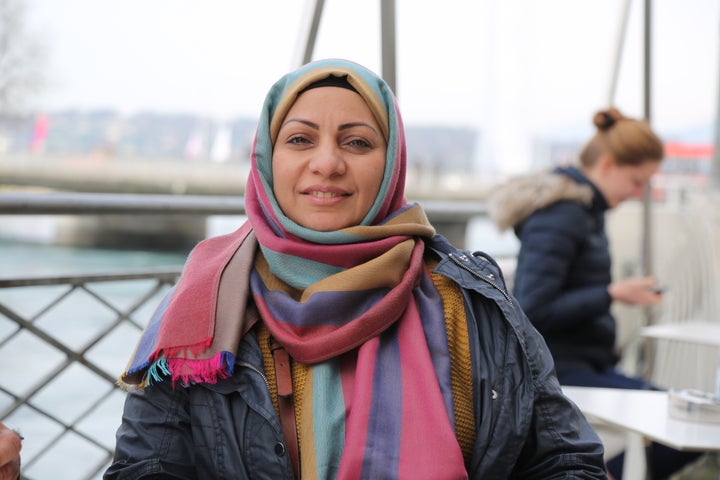 Dear Sheikh Talal bin Mohammed bin Khalifa Al Khalifa,
I write out of concern for human Rights defender Ebtisam Al Saegh, who I understand has been in NSA custody since July 3 when men wearing masks and carrying weapons seized her from her home.
According to reports I have received she has undergone a series of long and abusive interrogations over the last 10 days, some lasting more than 12 hours. For instance, I understand that she was removed from Isa Town Women's Detention Centre at 9am yesterday morning and not returned until 3 am this morning, and was again taken at noon today.
Those who have seen her are seriously alarmed about her health, and fear that she might be left with a permanent disability.
Two days after she was taken, her family lodged complaints with the Ministry of Interior Ombudsman Office and the National Institute for Human Rights. The following day - July 6 - masked men again raided her home, took all the mobile phones in the house, and said "your mother didn't cooperate with us."
As you know, she was previously summoned for interrogation by the NSA on May 26 and held for seven hours. On her release she was hospitalized, injured and traumatized. She said during those hours she was forced to stand throughout the interrogation, blindfolded, and sexually assaulted. She also says she was threatened with rape. She told me she was severely beaten and punched on the head and different parts of the body when she used human rights terms to describe her work, and that her interrogators threatened to harm her children.
I have known Ebtisam al Saegh for six years and I know she is not a liar. She told me that during the torture she was questioned about other Bahraini activists, about myself and about Human Rights First.
Since the NSA's powers of arrest were restored earlier this year, following devastating criticism of the agency and the stripping of some of its authority in 2011, a series of reports have emerged of detainees being tortured in NSA custody. We fear the abuse of Al Saegh is not an isolated incident.
Sheikh Al Khalifa, as president of the NSA you have some serious questions to answer about the conduct of those under your supervision.
Can you tell us how you have investigated the allegations of torture made in May, what your findings were and what action you have taken?
Can you also explain why Ebtisam Al Saegh has not been allowed access to a lawyer in the last 10 days, or why her family have not been permitted to see her?
Will you commit to investigating all allegations of mistreatment or torture committed by the NSA and hold those responsible to account?
Sheikh Al Khalifa, I am one of many worried about what is happening to Ebstisam al Saegh. Your speedy answers to these questions would be appreciated by us all.
Related
Popular in the Community