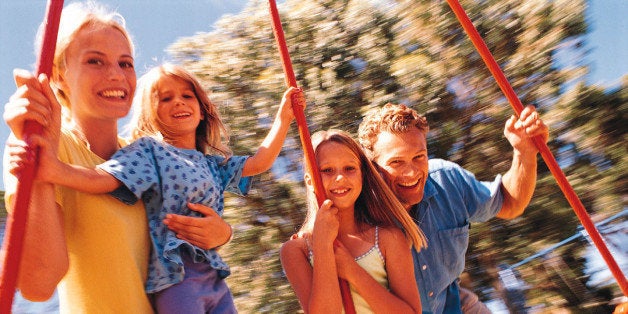 As a parent, you're the head of your family, and therefore you occupy an unbelievably powerful role in shaping the tone, texture, mood and quality of this interconnected and vitally important unit. You're a system manager. By successfully managing this system, you can parent your way to a phenomenal family — and avoid the problems and erosion seen in so many of the families in your very own neighborhood.
1. What kind of family manager have you been up until now?
2. Are you working on a day-to-day basis at managing your family, treating it as a project, giving it the priority it deserves?
3. Are you creating a family environment that brings out the best in your child?
4. Do you have the skills necessary to give your child his or her best chance at succeeding in this world?
5. Have you overcome any "family legacy" that has contaminated the way in which you define and parent your family?
6. If the other parent is in the home or active in the children's lives post-divorce, do the two of you have a parenting plan that provides guidance based on consistent values?
7. Do you have a plan and an objective in mind for what successful parenting is and will yield in your child's life?
8. Have you created an environment that generates feelings of safety, security, belongingness, self-confidence and strength for the children or children in your charge?
9. Is your family nurturing your child's individuality and acting to ensure that he or she will become the unique and authentic person God intended?
You are writing your children's future with your answers. Those questions are just a beginning of the self-examination you must be willing to do if you're going to strengthen the foundation on which your children are basing their lives.
If you want a healthy and nurturing family, and successful and productive children, you must commit yourself to acquiring the insight and skills necessary to live the values that you know in your heart are so important.
Modified excerpt from Family First: Your Step-by-Step Plan for Creating a Phenomenal Family by Dr. Phil McGraw (Free Press).
REAL LIFE. REAL NEWS. REAL VOICES.
Help us tell more of the stories that matter from voices that too often remain unheard.