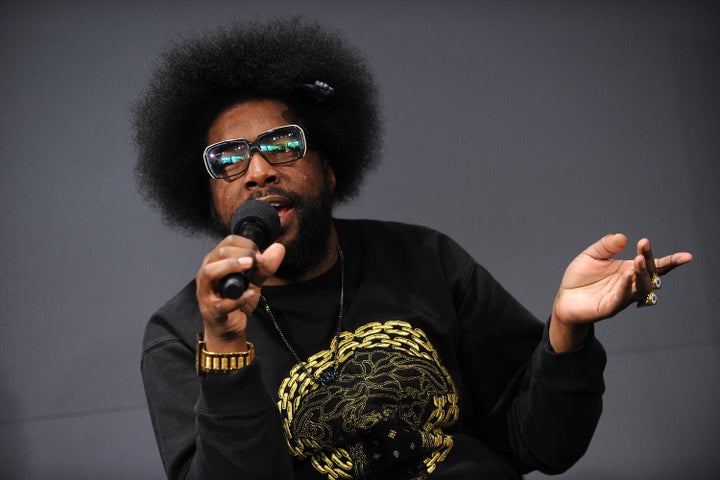 Yep. The Roots' drummer is marching to the beat of a different drum these days, and this one is battered and fried and wrapped in origami.
"Food trucks are the new black. And I'm trying to prove that fried chicken is the new cupcakes," Questlove told Adweek at a party celebrating the launch of his locally sourced buttermilk fried chicken catering start-up, called Quest Loves Food.
The unlikely foodie and consumate freelancer (as Adweek called him, because of his DJing, Broadway and, now, soul food gigs) is said to be running the company out of New York and in his hometown of Philadelphia.
It's an idea he says he thought up while doing a few DJ gigs on the West Coast. "These really great, awesome food trucks would be outside selling weird specialty things. This one guy was selling his 'world famous' roasted corn. So at 3 in the morning, I'm watching these people kill all this Mexican corn. And I was like, 'Man, I want a food truck.' I imagined having a 'Soul on a Roll' Mister Softee truck that served good soul food," he told the magazine.
According to a related Twitter account, Questlove's creations include other reinvented classics, such as sweet potato pie doughnuts, on a stick.
"In a perfect world, I would like to have a line of 15 really funky food trucks that go to all the festivals, the Bonnaroos, the Coachellas," Questlove said.
Popular in the Community