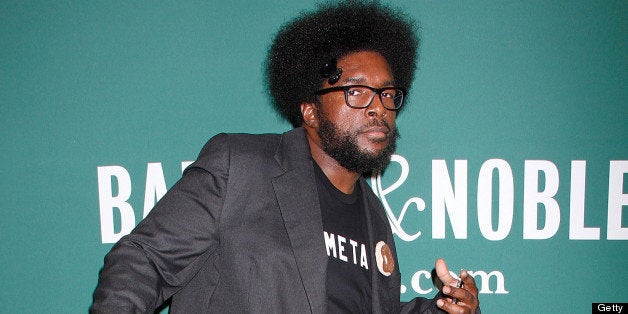 Remember that time Questlove sparked a media firestorm after playing "Lyin' Ass Bitch" as Republican presidential candidate Michele Bachmann sauntered onstage on "Late Night with Jimmy Fallon"? It turns out the Roots drummer was nearly fired over the incident.
Questlove describes the episode in his new memoir "Mo' Meta Blues: The World According to Questlove," which is excerpted on Salon. In the passage, he expresses his enthusiasm at the initial idea of finding a derisive song with which to serenade Bachmann -- a tradition none too surprising for a band that, according to Questlove, is particularly meticulous in selecting the perfect walk-on tracks for the show's guests.
After months of what Questlove calls Bachmann's "casual relationship with the truth," The Roots declared Fishbone's 1985 song "Lyin' Ass Bitch" the perfect ode. The initial reaction to the November 2011 incident, he says, was tepid -- not many recognized the ska song. It wasn't until the next afternoon, when a Twitter user asked Questlove whether it was indeed that track, that the dissension broke out. First it was conservative bloggers lambasting the band (and Fallon); then it turned into a feminist issue, with some left-wingers siding with the condemnation. "This could be a wrap for us," Questlove's manager told him the day the situation escalated.
Thanks to the news cycle (it was Thanksgiving week) and a gaffe Bachmann made shortly thereafter regarding national security information, the situation was diffused -- after Fallon issued an apology on Twitter and NBC decided it would start approving The Roots' song selections. But "some time after that," Questlove appeared on "Watch What Happens Live" and was asked to name a guest whose "Late Night" appearance he was not looking forward to. His answer was not Bachmann, but another powerful female: Tina Fey, who multiple times had failed to wave to The Roots, a staple of guest entrances, during her walk-on.
"Tina Fey, you are never nice to The Roots," he recalls saying on "Watch What Happens." "We're from Philadelphia. Be nice to The Roots!" Another firestorm occurred, with Questlove noting in the memoir that his comments landed him on the front page of HuffPost.
Lorne Michaels, executive prodcer of "Late Night," was none too pleased. Questlove writes:
This time, Lorne had a fit. "I want him out of here," he said. "He's gone." I thought he was a little angrier than the incident deserved, but it was only seven months after Bachmann, and things had been building. In fact, I think that I was fired for about an hour, until Jimmy begged for my job back.
Thankfully, Questlove and The Roots are still with "Late Night" today -- by "the skin of our teeth," as the drummer writes. They'll be moving with Fallon to "The Tonight Show" when it premires in 2014.
Watch Bachmann's "Late Night" entrance here:
Before You Go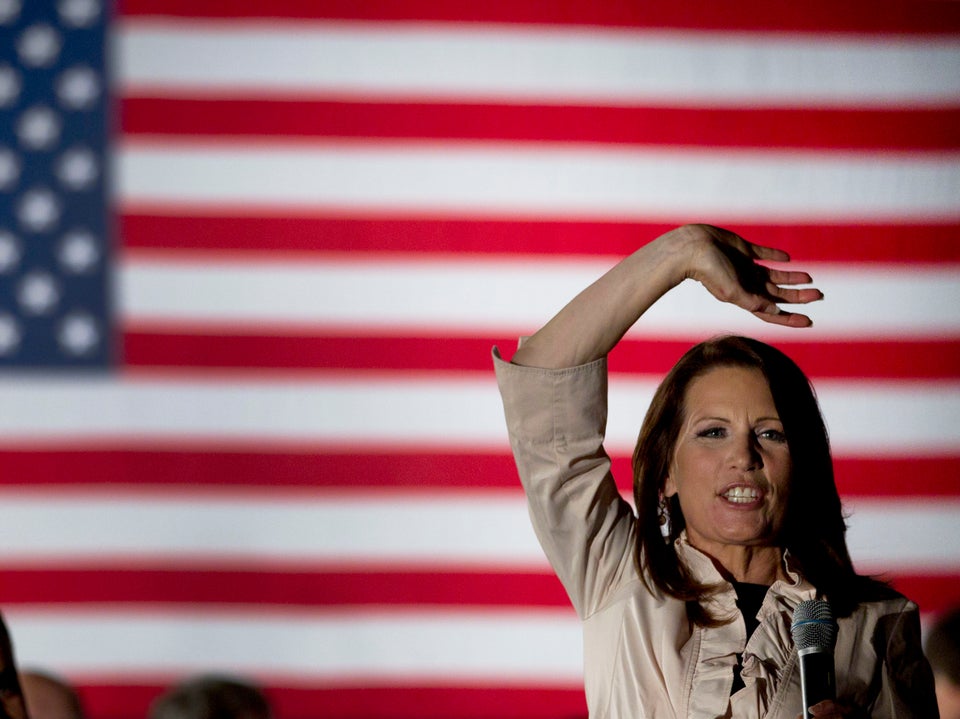 Waves Of Michele Bachmann
Popular in the Community