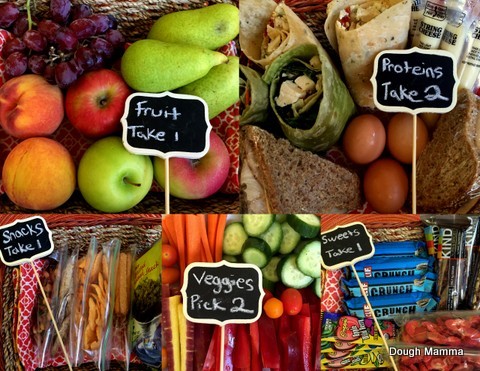 Does anyone else have difficulty finding the joy in packing school lunches? Tiny bento box containers to clean, residue to wash away and the creativity required to make a lunch worthy of trading, can make packing and unpacking lunches absolute drudgery.
My school days saw some pretty sad lunches. Consecutive months of peanut butter and jelly, Publix fried chicken and the dreaded tuna fish sandwich you could smell for miles. Needless to say, kids weren't knocking down my door to trade at lunch time. "Tuna fish for a fruit rollup anyone? Anyone?" (sound of crickets chirping).
It's easy to get stuck with a rotating list of boring items. Our solution to the "school lunch doldrums," is to create a lunch prep "buffet," allowing for family involvement, quick assembly, variety and ease. Setup is quick, it only requires about 30 minutes of your time, resulting in a week's worth of easy-to-assemble lunches. If you are sans children, this lunch prep can be applied to those wanting to save money, eat healthier or lose weight.
Planetbox has great one-piece lunch boxes that really help cut down the cleaning process. Be aware of the BPA-free bento boxes, as research is now discovering the BPA-free plastic still has harmful chemicals. Replace Ziplocs with these to save money and help prevent waste.
Enjoy!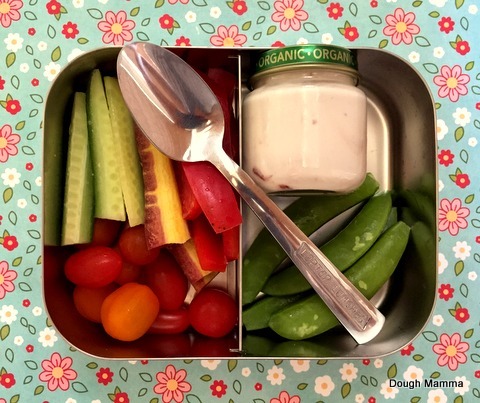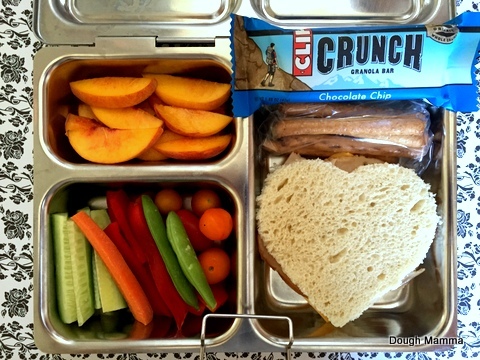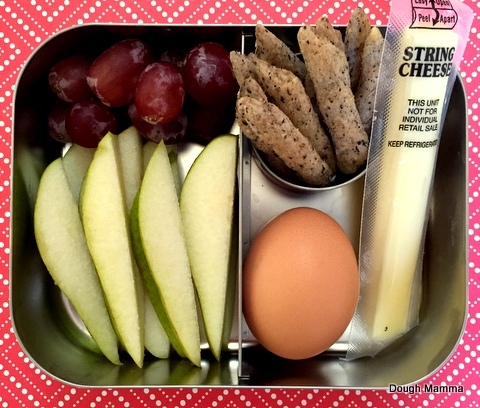 Instructions
1. Label 5 large baskets, bins or food storage containers with the following:
Proteins - Take 2
Veggies - Take 2
Fruit - Take 1-2
Snacks - Take 1
Treats - Take 1 (You may choose to limit amount/week)
2. Set aside about 30 minutes to prep fruits, veggies, sandwiches, snacks and treats. Place items in appropriate bins. Encourage kids to help pack their own lunches. If they are able, allow kids to participate in the prep work as well. This handy Montessori inspired kid's knife has a blunt tip and makes a great first kitchen knife for kids. Always supervise kids in the kitchen.